Peace limps back
City curfew relaxed, residents rush out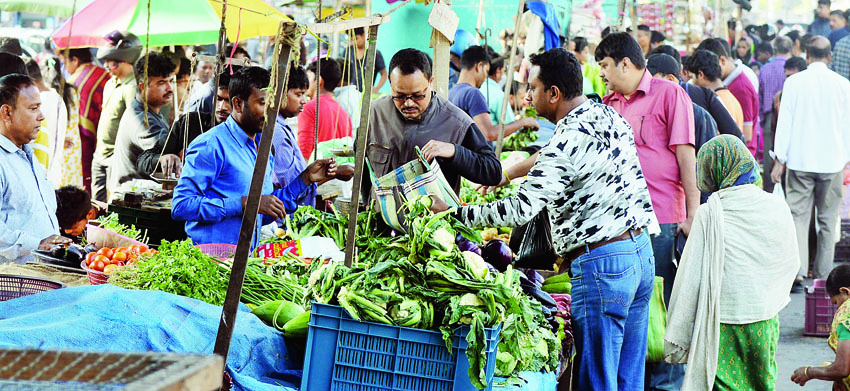 ---
|
Guwahati
|
Published 14.12.19, 09:22 PM
---
There was a semblance of normalcy here on Saturday despite protests against the Citizenship (Amendment) Act, 2019, with a seven-hour relaxation of curfew from 9am.
Residents came out in hordes after almost four days since the protests took a violent turn on Wednesday, the day curfew was imposed, to buy essentials, withdraw cash and purchase fuel. However, because of a lack of supply from wholesalers, especially vegetables, meat and fish, many returned empty-handed.
Most banks and ATMs were shut and ran out of cash. As Internet services have been down since Wednesday evening, local residents could not utilise online payments mechanisms either.
A few city buses and private vehicles were seen plying along GS Road. Guwahati Municipal Corporation workers were seen sweeping the streets clean of ashes and debris left behind by the anti-citizenship bill protesters.
Security personnel were seen telling shopowners, street vendors and petrol pumps to shut shop after 4pm.
Internet services will be down till Monday, said a government source, and educational institutions will remain closed till December 22.
"Curfew is expected to be relaxed on Sunday morning if there is no fresh violence. However, the administration is yet to take a call on resumption of Internet services," said a senior district administration official.
Security sources said there was a "third party" that infiltrated the protests at several places. Three persons have died in the protests.
A source told The Telegraph, "Lumpen elements infiltrated the peaceful protests. The most affected stretch was between Christian Basti and Hatigaon."
"I was guarding a place and the crowd was bent on indulging in vandalism. I was there for six hours because the people inside the building were begging us not leave. The leaders of the mob remained the same but other members changed. This indicates it was pre-planned. This also showed the protests were 50 per cent spontaneous and 50 per cent organised. We have identified these elements," he said.
AASU visit
AASU leaders Samujjal Bhattacharjya, Dipanka Nath and Lurinjyoti Gogoi visited the residence of Sam Stefford, 16, a class X student and a resident of Hatigaon, who was killed in suspected firing at Sankar Path near Hatigaon High School here.
Thousands gathered at the place where Sam died and lit candles to pay tribute to him on Saturday morning.
Chaygaon was also closed in memory of Dipanjal Das who died in suspected police firing at Lachit Nagar.
"We plan to visit the houses of all the martyrs. According to our information, four persons have died, including one in Dibrugarh," Gogoi told The Telegraph.
Several hospitals, including Gauhati Medical College and Hospital, are facing a shortage of essential items and oxygen cylinders. According to sources, in the last few days, over five ambulances outside Guwahati and over 10 ambulances in the city were damaged. Several ambulances had to turn back from GS Road after protesters blocked the route.
GMCH superintendent Ramen Talukdar said 27 persons were admitted to the hospital with injuries on Thursday, four of whom are critical. He appealed to protesters to exempt medical services.
A team of the Assam Congress also visited GMCH on Saturday and urged the government to provide adequate facilities to the injured.
One of the injured, daily wager Atikur Rahman, 24, who hails from Nalbari, said, "I was returning from a protest rally at Latasil on Thursday and hit by a bullet in my leg around 6pm. I am the lone breadwinner of the family."