One who set Clause 6 rolling
National Register of Citizens (NRC) of 1951 should be taken as the basis for the definition of 'Assamese': Pranab Gogoi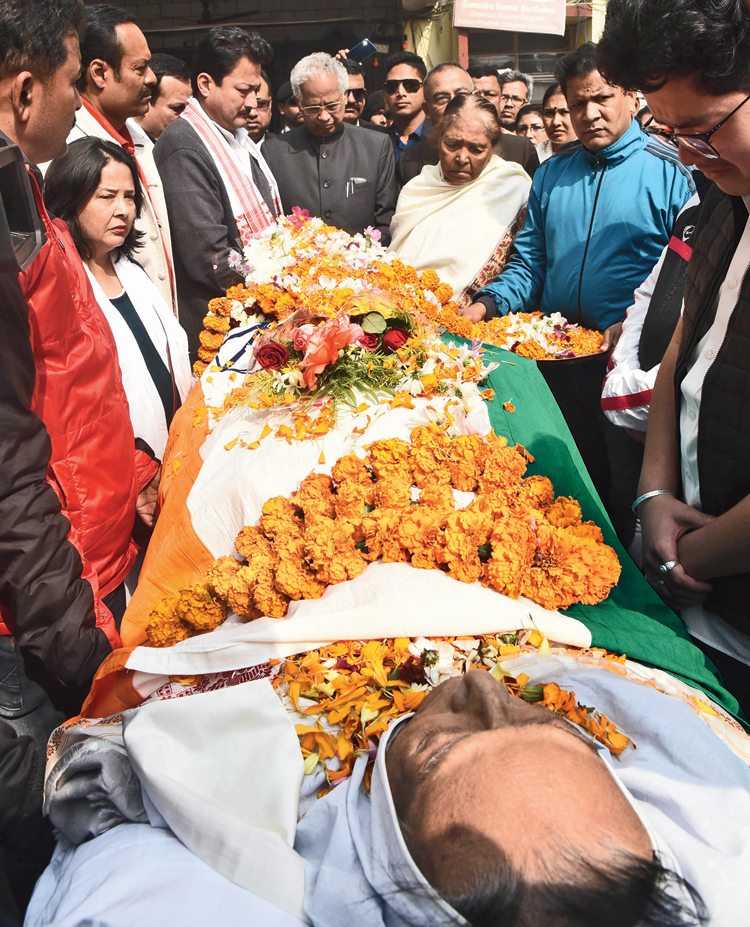 ---
---
Pranab Gogoi, when he was the Assembly Speaker, had tried hard to define who is an "Assamese", which the All Assam Students' Union (AASU) on Tuesday said was a "historic" responsibility he had shouldered.
"He had performed a historic responsibility by preparing the base for defining Assamese," said AASU chief adviser Samujjal Kumar Bhattacharjya, recalling Gogoi's contribution. The former Speaker passed away on Monday evening at a private hospital in Guwahati. He was 84.
A definition was required to implement Clause 6 of the Assam Accord, which promises constitutional, legislative and administrative safeguards to protect, preserve and promote cultural, social and linguistic identity and heritage of Assamese people.
For months, Gogoi had gone through the arduous task of consulting over 50 organisations before submitting his report to the Assembly in 2015.
Senior journalist Samya Bharadwaj, who was among those who had witnessed the moment from press gallery, recalled how Gogoi had faced "stiff resistance and misbehaviour" from legislators of his own party. "But Gogoi was unmoved. He submitted the report to the principal secretary of the Assembly and announced that whether someone accepts it or not, the report from now will become a property of the House," he said.
Gogoi had recommended the National Register of Citizens (NRC) of 1951 should be taken as the basis for the definition of "Assamese".
Gogoi's report was not passed by the Assembly but has become a referral document. A member of the Centre-constituted high-powered committee on implementation of Clause 6 told The Telegraph that Gogoi's report was one of those it has discussed and deliberated upon during its exercise of preparing a report to be submitted this month.
On Tuesday, Gogoi's body was taken to the Assembly, where tribute was paid by Speaker Hitendra Nath Goswami, among others. His body was also taken to Rajiv Bhawan, the state Congress headquarters, before being taken to Sivasagar.
The body of the Sivasagar legislator will be kept at his residence at Red Cross till Wednesday morning. It will be taken to the district Congress office and Sivasagar bar association before the last rites are performed at his native village of Hahsora Jathipotia with full state honours.
Gogoi achieved success in his political career rather late. He won the 2001 election at 65 after losing thrice — in 1978, 1991 and 1996.
Residents remember Gogoi for his steps to beautify Sivasagar town and its adjoining areas after getting a cabinet berth in 2006. He had also made elaborate plans to make the district a tourism hub. One of his contemporaries, Kula Gogoi, said the former Speaker never considered party affiliation while delivering government schemes to the people.
"He was a clean politician and always gave priority to the needs of the beneficiaries, irrespective of party affiliation," he said.