North East Students' Union voices against 'Hindi imposition'
The NESO was reacting to Amit Shah's speech at the 37th meeting of the Parliamentary Official Language Committee in New Delhi on Friday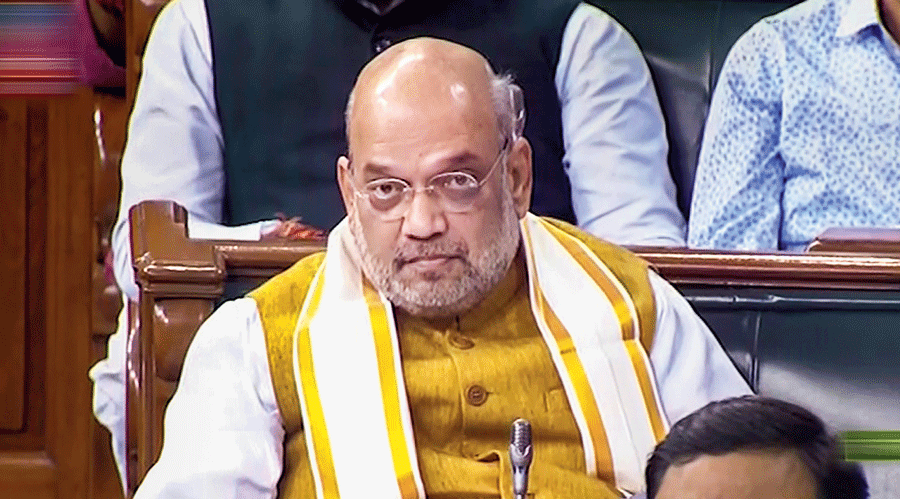 ---
Guwahati
|
Published 10.04.22, 12:03 AM
|
---
The North East Students' Organisation (NESO) on Saturday said they were against the imposition of Hindi in the region.
The NESO was reacting to Union home minister Amit Shah's speech at the 37th meeting of the Parliamentary Official Language Committee in New Delhi on Friday.
Shah had said all the eight states of the Northeast had agreed to make Hindi compulsory in schools up to Class X and that 22,000 Hindi teachers had been recruited in these states, adding: "Hindi should be accepted as an alternative to English and not to local languages. Unless we make Hindi flexible by accepting words from other local languages, it will not be propagated."
NESO president Samuel B. Jyrwa told The Telegraph that the student organisation and its eight constituent members would write to the state governments in the region against any move to make Hindi compulsory in schools because "imposition is not acceptable" and will "adversely affect" the student community.
Hindi is taught till Class VII in Meghalaya after which it becomes optional, he said. The subject is also taught till Class VIII in schools run by the Assam board and then becomes optional or elective.
"India is not a homogenous country. Any imposition (of language) was not accepted in the past and will not be accepted in the future," Jyrwa said
Pranjal Kalita of the Satra Mukti Sangram Samiti (SMSS), an Assam-based student organisation, said making Hindi compulsory in schools was the first step towards imposing Hindi in the region "as part of the ruling BJP's vision of one nation, one language, one law and one tax".
He said this renewed push to impose Hindi was unacceptable. "Why make Hindi compulsory in the Northeast only? Why not do the same in the south? They can't impose it in south India. They chose the Northeast because it is a soft target. It is in power in the Northeast. But we will oppose such a move because it will pile pressure on the students."
The BJP either heads the state government (Assam, Tripura, Manipur and Arunachal Pradesh) in the Northeast or is part of the government (Meghalaya and Nagaland). NDPP in Nagaland, NPP in Meghalaya and MNF in Mizoram are allies of the BJP.
Culture and language are very sensitive issues in the Northeast, given its diversity. Assam chief minister Himanta Biswa Sarma had in November flagged the challenges posed by the language diversity in the Northeast for implementing the new National Education Policy (NEP), which says children have the right to get educated in their mother tongue till Class V. In the Northeast, there are 180 languages, Sarma had said.
An official associated with the education sector said if the move materialised, "then the day is not far when we will have to sing Bihu in Hindi".
Explaining why such a push was unfortunate and unacceptable, he said: "Matric students in Assam can choose from eleven languages, including Hindi, Assamese and Bengali, as their first language paper. Then they can choose a language paper from 30 elective subjects. This system is working fine. Nobody is imposing Assamese or any other subject on anyone. Then why should Hindi be made compulsory. This will lead to the death of local languages."