North-East Minorities Students' Union seeks CBI probe over 'anomalies'
The union alleges financial irregularities of Rs 45.36 lakh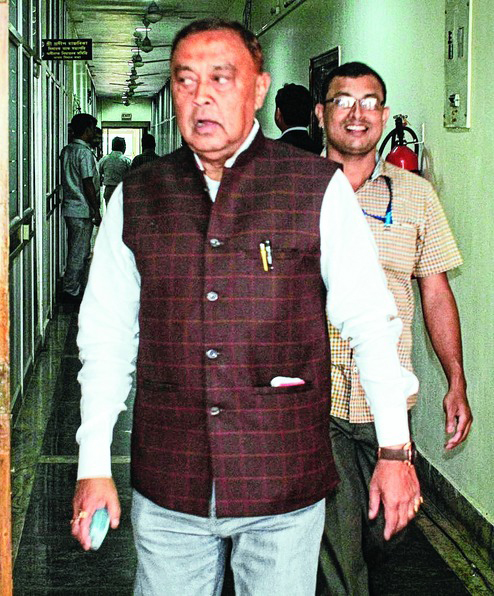 Assam welfare of minorities and development department minister Ranjit Dutta
(File photo)
---
Guwahati
|
Published 24.02.20, 06:57 PM
|
---
The North-East Minorities Students' Union (Nemsu) on Monday demanded a CBI probe into the alleged financial irregularities of Rs 45.36 lakh in Assam's directorate of sar areas development.
The Nemsu alleged that the directorate had repeatedly failed to furnish the list of beneficiaries among whom items purchased with altogether Rs 45.36 crore (in 2017-18 and 2018-19 fiscals) were distributed.
Nemsu president Badrul Islam said the directorate spent Rs 21.60 crore in 2017-18 to purchase 1,479 hand pumps, of which the directorate showed 763 hand pumps as distributed. The directorate also sanctioned 3,686 solar lamps of which 1,530 were distributed. Moreover, of 561 e-rickshaws sanctioned, the directorate showed 90 e-rickshaws as distributed.
Referring to an RTI information provided by the directorate to the union, Islam said in 2018-19, the directorate received Rs 23.76 crore against which it showed purchase and distribution of 12,000 bicycles, 3,250 sewing machines, 4,734 domestic solar lamps, 1,470 hand pumps and 16,835 umbrellas.
"However, despite several RTI applications, the directorate could not furnish the list of beneficiaries. Therefore, we demand a CBI probe into the gross irregularities," the union leader said.
However, rubbishing the allegation, Assam welfare of minorities and development department minister Ranjit Dutta said, "Who authorised them (the union) to submit an RTI? How are they competent to seek information?"
The minister said, "Minority is not synonymous only to the Muslims. The items were distributed to all the genuine beneficiaries. There are hundreds of sars across the state. The department concerned has used the funds judiciously."
Dutta welcomed the union's demand for a CBI probe.