NHAI to withdraw from Northest: Gadkari
Highways and Infrastructure Development Corporation will supervise road construction in the region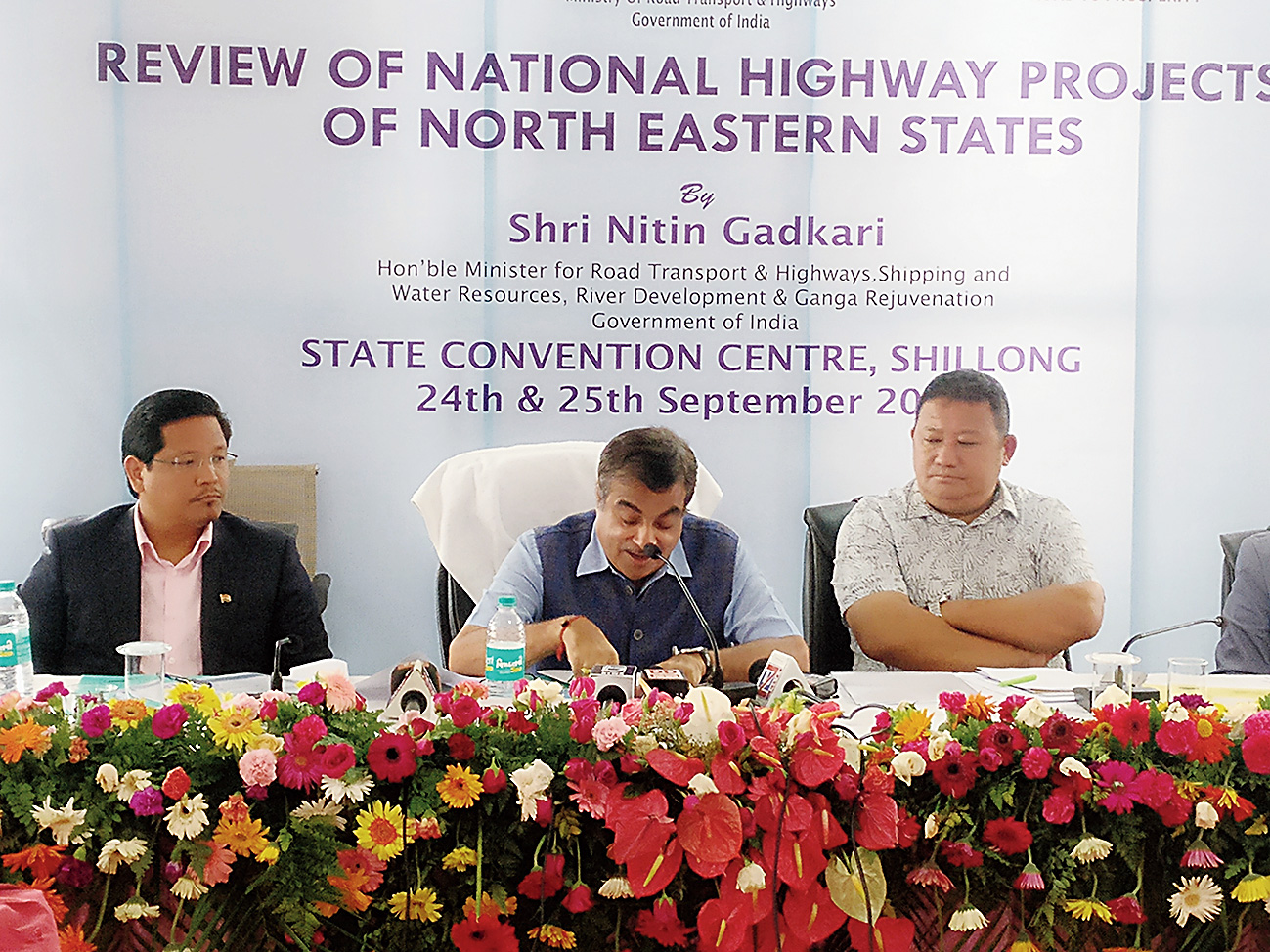 ---
---
Union minister for road transport and highways Nitin Gadkari on Tuesday said the National Highways Authority of India (NHAI) will be withdrawn from the Northeast and the National Highways and Infrastructure Development Corporation Limited (NHIDCL) will supervise road construction projects in the region.
Gadkari told reporters here, after chairing a two-day review meeting, that the NHAI, the nodal agency for building highways across the country, will be withdrawn as the NHIDCL, specifically created to cater to infrastructure development of the region, has been looking after several road projects in the Northeast.
In the Northeast, including Sikkim, NHIDCL has worked on roads covering 10,892km, at an outlay of Rs 1,66,026 crore. The civil work progress in the region is 2,520km at a cost of Rs 36,839 crore while there are detailed project reports for 8,372km at a cost of Rs 1,30,998 crore.
Under the public works departments in the eight states, civil work progress is 2,421-km roads at a cost of Rs 15,718 crore. This year, Rs 1,539 crore will be sanctioned for the states, taking the total cost to Rs 17,257 crore.
Moreover, under the NHAI, 850km road construction at a cost Rs 7,000 crore has been completed in the region.
In Assam, the NHAI is carrying out four projects of 96km at a cost of Rs 821 crore. Two of these projects will be completed in December this year while the others will be completed in February 2020.
In Meghalaya, the NHAI is constructing a 62km road at a cost of Rs 536 crore. It will be completed next month.
Taking into account all the road projects in the region, the total cost comes to around Rs 1,90,283 crore.
"We are withdrawing the NHAI from the Northeast as NHIDCL has been showing good performance. Since we have the NHIDCL to give priority to the region, the NHAI will now concentrate on other parts of the country," Gadkari said. NHIDCL is a fully owned company of the ministry of road transport and highways.
On delays in land acquisition and getting forest and environment clearances, which are the responsibility of the state governments, Gadkari said while there has been an improvement on these fronts, the clearances could be expedited.
He said that while local contractors will be given opportunities in road construction, the ministry will not compromise on quality and there would be zero tolerance towards corruption. "We will take stern action if there is any problem in the quality of work," Gadkari warned.