NGO's NRC-related work recognised
The CJP's work has found recognised in the form of the 6th eNGO challenge Certificate of Recognition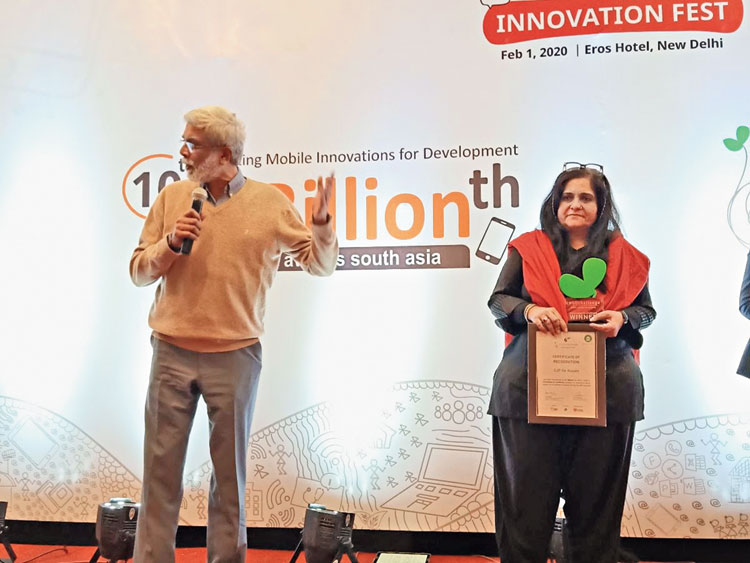 ---
Guwahati
|
Published 03.02.20, 07:44 PM
|
---
Citizens for Justice and Peace (CJP), a pan-India NGO, has won the eNGO Challenge 2019-2020 for extending help and support to the people of Assam during the NRC process.
The Mumbai-based NGO, headed by activist Teesta Setalvad, through its voluntary ground-level work reached out to about 10 lakh underprivileged people left out of the National Register of Citizens (NRC) exercise in Assam.
The NGO's volunteers spread across the state's 33 districts, travelling from village to village to train the affected "marginalised, poor, uneducated" people hailing from the remotest places in the process of rights and entitlement discourse and in dealing with the state's bureaucratic chain.
"Our dedicated volunteers are also active on the ground in 33 districts across Assam, going from village to village to organise people, train the affected communities into a rights and entitlement discourse so that… disenfranchised communities are empowered and assisted to (with dignity) interact with government and bureaucracy. They have created awareness about the claims and objections process, as well as the correct documentation required for filing claims via door-to-door contact. Our volunteers have been able to aid and counsel those facing this crisis, to help them make their claims for inclusion in the NRC," a CJP release said.
To ensure filing of the maximum number of claims, the CJP put a multi-faceted interface in place — it introduced toll-free helplines in three languages so that persons with NRC grievances can talk to its volunteers.
It also intervened in the courts to ensure that the citizenship process adheres to fundamental constitutional norms and any attempt to introduce malfeasance into the process is thwarted.
The CJP had started work at the ground level in 2015 but intensified it in 2018 after the first draft NRC was published at the midnight of December 31, 2017, excluding 1.39 crore people out of 3.29 crore applicants. On July 30, 2018, the complete draft NRC was published, excluding 40 lakh. The final NRC, released on August 31, 2019, excluded 19.6 lakh applicants.
The CJP's work has found recognised in the form of the 6th eNGO challenge Certificate of Recognition in the category governance and livelihood.
CJP state coordinator Zamser Ali said, "This is a prestigious recognition for the CJP."
The eNGO Challenge Award was started to create an ecosystem of NGOs which are using Information Communication Technology and digital media tools for good governance and practices benefiting societies and communities at large. The Challenge seeks to recognise, salute and honour NGOs using these mechanisms. The eNGO Challenge is a joint initiative of Public Interest Registry (PIR) and Digital Empowerment Foundation (DEF).