MP worry on rights of non-Bodos
Sarania questioned the government's decision to pay compensation to the families killed during the Bodoland movement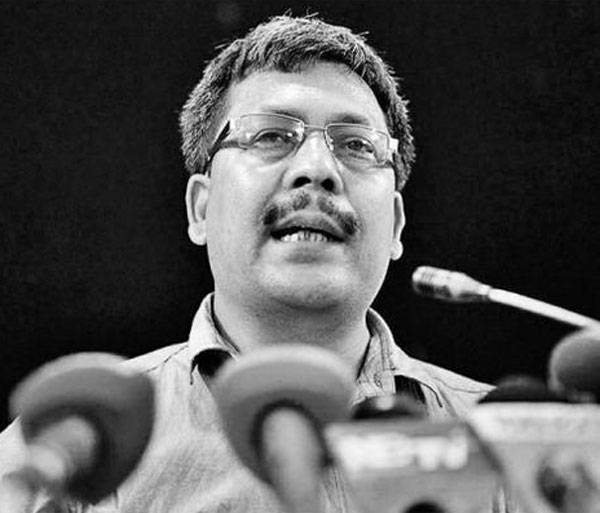 ---
|
Guwahati
|
Published 28.01.20, 06:52 PM
---
Kokrajhar MP Naba Kumar Sarania on Tuesday said the new Bodo Accord had failed to address the issues of non-Bodos living in Bodoland Territorial Area Districts (BTAD), as claimed by the state government.
Senior minister Himanta Biswa Sarma said on Tuesday that by keeping the option open for "inclusion and exclusion" of villages according to the population pattern, the accord succeeded to address issues of Bodos as well as non-Bodos.
"The accord only talks about setting up a commission to examine and recommend on the demands of exclusion of villages, currently under Bodoland Territorial Area Districts (BTAD), which are contiguous to non-Sixth Schedule areas and have a majority of non-tribal population. According to per this norm, hardly 15-20 villages with non-Bodo majority will have the option to opt out of BTAD. What about those non-Bodo majority areas which are typically inside the BTAD and not contiguous to non-Sixth Schedule areas? There are more than 1,000 such villages," he told The Telegraph.
Sarania also questioned the government's decision to pay compensation to some 4,000 families killed during the Bodoland movement. "The BTAD had witnessed the killing of many others in violent activities by pro-Bodoland outfits. Lakhs were displaced and evicted illegally. What about them?" he asked.
On Tuesday, Sarania met several non-Bodo civil society groups in Baksa district and decided to prepare a road map to fight for their rights.
Sarania will leave for Delhi on Wednesday to meet home ministry officials.
"The new accord typically addressed the demands of the Bodo community. We have no problem that the government wants to address their issues but in doing so they have to consider the rights of thousands of other non-Bodo indigenous communities living in BTAD. Their land rights have not been addressed," he alleged.
He said the non-Bodo communities would start a long march soon against the accord.
On Monday, several non-Bodo groups had called a bandh in protest against the Accord.