Meet Bhogdoi, river of Jorhat's ancestors
Ahom student union to host 12-day fair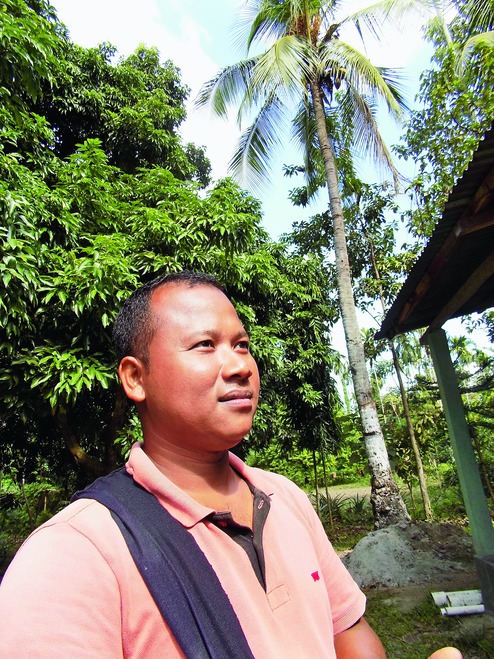 ---
Jorhat
|
Published 28.11.15, 12:00 AM
|
---
Jorhat, Nov. 27: Historically, the Bhogdoi is a tributary of the Brahmaputra. But legend has it that residents of Jorhat cut open a rivulet flowing from the now Naga hills on the south of the town and joined it with the mighty Red River during the reign of Ahom king Kamaleswar Singha (1795-1811).
The Bhogdoi was thus born.
More than 200 years down the line, the All Tai Ahom Students' Union, the students' wing of the Ahom community, which ruled Assam for over 600 years, will unite people of various indigenous communities on the bank of the Bhogdoi here not only to remember their forefathers but also to showcase various dying customs and religious ceremonies. "Many customs and ceremonies of the indigenous communities have been lost for lack of practice. We will try to perform these ceremonies during the 12-day Bhogdoi Mela, beginning on December 3," Chow Rajib Gogoi, president of the union's Jorhat unit, told reporters here today.
He said people in urban areas, especially the younger generation, should know about these unique ceremonies of our ancestors and the organisers are hopeful that the visitors will like to witness these ceremonies and how they are performed.
He said this is the first time that such a fair has been organised on the Bhogdoi bank where different communities would come together during the 12-day fun fare. There would be about 90 stalls where food and clothing of the various communities of Assam would be on display.
"Apart from two stalls, one from Kashmir and another from Bangladesh, all the other stalls will represent indigenous communities of the state, where various cuisines and clothing will be on display," Gogoi said.
He said a competition will also be held on preparation of various indigenous dishes.
Dipanjal Changmai, another member of the organising committee, said another attraction would be the prize-money beach volleyball competition, which would be held in Upper Assam for the first time. "The Jorhat District Sports Association has offered full support to organise the event," he said.
He said there will be cultural functions during the evening where renowned artistes would perform. "But the main focus would be the dances and songs of the indigenous communities of the state," he said.
He said the organisers are planning to host the event every year but it would depend on the people's response. "We will ensure fun and excitement and the festival venue will look beautiful with the reflection of lights on the water," Changmai said.
It is on the bank of the Bhogdoi that Jorhat town took shape when Ahom rulers shifted their capital from Rongpur in 1794. Jorhat was the last capital of the Ahoms.