Make safety a habit: Meghalaya government
The administration had to close shops when overcrowding occurred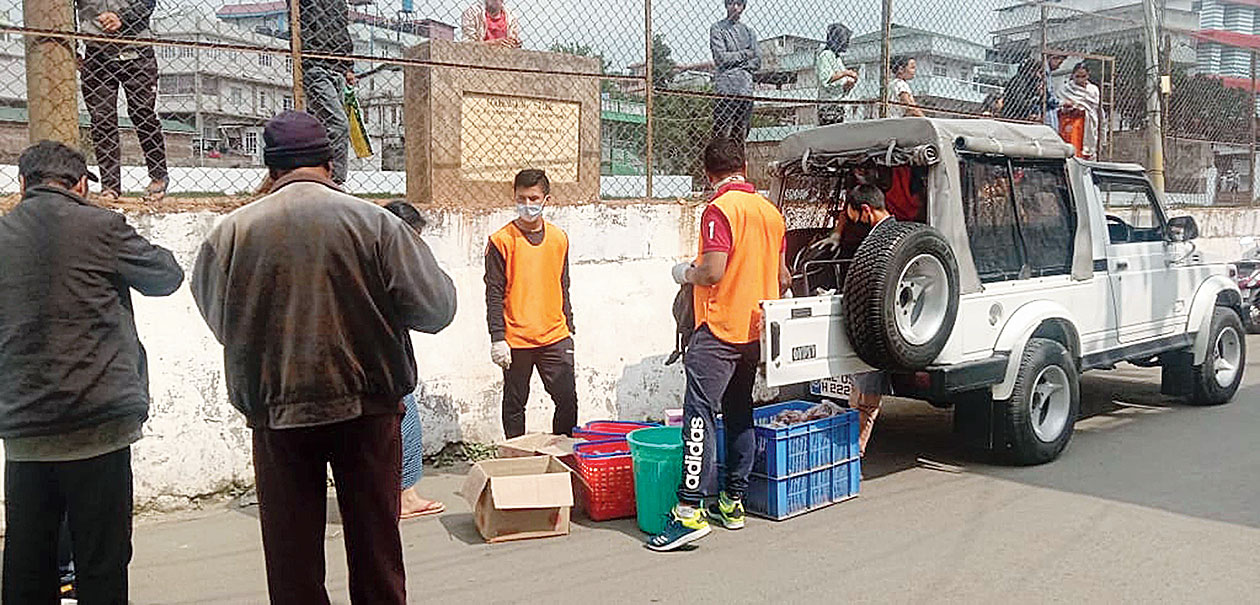 ---
|
Shillong
|
Published 26.03.20, 06:53 PM
---
Various districts in Meghalaya have attempted to encourage people to make social distancing a habit in market areas while some have encouraged online and doorstep delivery of food items to prevent overcrowding in view of the spread of novel coronavirus.
On Thursday, shops were opened in various districts, but in Tura and Jowai towns, the administration had to close them down when overcrowding occurred.
"We are closing down all markets as of now as people are slowly crowding in central areas. We will chalk out a strategy to conduct locality delivery of essential goods," a message from the West Garo Hills administration in Tura said.
Later on Thursday evening, the administration announced that one individual has been shouldered with the responsibility to supply essential commodities by making home deliveries in Tura. The administration also requested more youths to come forward to help the individual or to set up their own essential commodity home/locality delivery service.
In West Jaintia Hills, the district administration has encouraged people to place orders through WhatsApp or to visit an online store.
The government had assured the people that there was no shortfall of foodgrain and essential commodities in the coming days in view of the nationwide lockdown.
On Friday, shops will remain opened in Shillong, Jowai and Tura.
The district administrations and the headmen will decide on the number of shops to be opened and the number of hours they could operate to ensure that all would be able to make purchases, and more importantly, to avoid overcrowding.
The Catholic Church in the Shillong Archdiocese has requested every parish and institution in the archdiocese to lend a helping hand to aide those in need.
In a letter on Thursday, diocesan administrator Father John Madur appealed to make the facilities available in the archdiocese as centres for quarantine in case the need arises. He also appealed to organise in the parish centres and institutions some help for the needy.
Meghalaya, till Wednesday afternoon, has screened 20,486 people for novel coronavirus. Around 13,689 calls have also been made to reach out to those who have travelled to Meghalaya from outside to identify people with symptoms.