House pledge on citizen bill
The Mizoram Assembly on Wednesday adopted an official resolution opposing the Citizenship (Amendment) Bill, 2019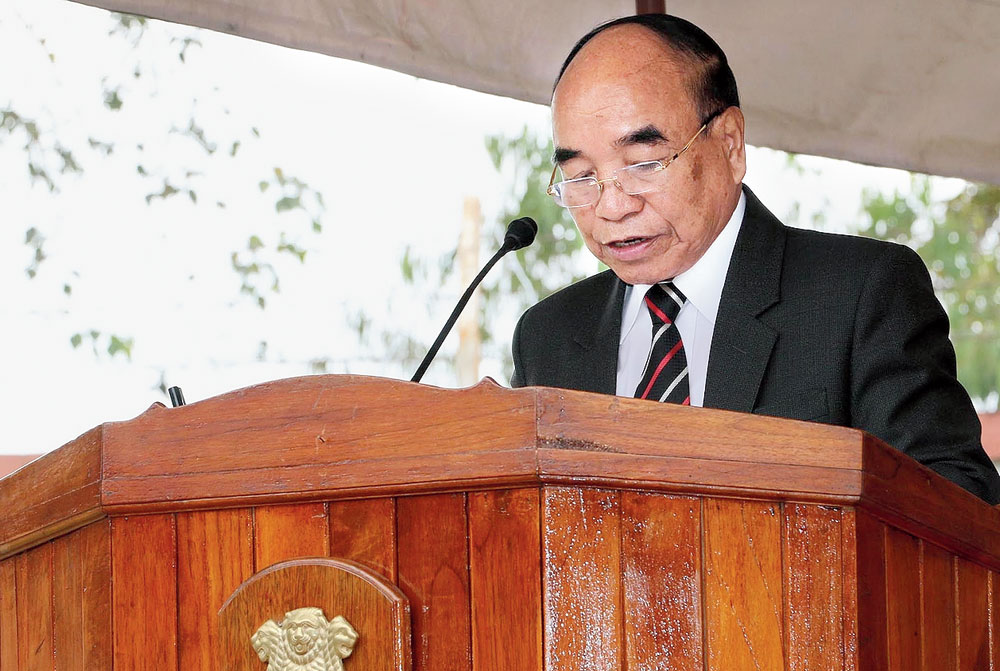 Zoramthanga
A file picture
---
Aizawl
|
Published 20.03.19, 07:12 PM
|
---
The Mizoram Assembly on Wednesday adopted an official resolution opposing the Citizenship (Amendment) Bill, 2019, and urged the Centre not to re-introduce the bill in future.
Home minister Lalchamliana, who moved the resolution, said the bill had been strongly opposed by the Mizo people, all political parties, civil society groups and the Church.
He said the bill was an attempt to make illegal migrants Indian citizens on the basis of religion.
Although the Assembly adopted a resolution opposing the bill in June last year, the present House also adopted the same resolution as the BJP was firm on introducing the bill if voted to power in the Lok Sabha polls, he added.
The home minister said the bill was "against secularism and if enacted, would be harmful for a state like Mizoram," which has been facing influx for decades.
The resolution said, "The august House resolves to impress upon the government of India its unequivocal opposition to the proposed Citizenship (Amendment) Bill, 2019, that seeks to amend Citizenship Act, 1955, to make illegal migrants eligible to be given Indian citizenship on the basis of religion and that the august House urges upon the Union government not to reintroduce the bill in any form in future."
Opposition members, however, slammed the ruling MNF for moving the resolution despite being a part of the BJP-led North East Democratic Alliance (Neda).
Demanding that the MNF pull out of Neda, Congress Legislature Party leader Zodintluanga and leader of the Opposition Lalduhoma said the resolution was meaningless as long the MNF was an Neda partner.
They urged the MNF to withdraw support to the Neda in order to show solidarity with the people.
Though he expressed his support to the resolution, Lalduhoma alleged the decision to introduce it was vote bank politics by the MNF.
Ruling members argued that the citizenship bill was a matter of the state and the Mizo people and should not be used for political vendetta.
Chief minister Zoramthanga said the MNF, although a part of Neda, did not work with the BJP.
After prolonged discussions involving 15 members, including chief minister Zoramthanga, the Assembly unanimously adopted the resolution cutting across party lines to oppose the bill and urge the Centre not to re-introduce it.