Assam CM announces anganwadi centre adoption initiative
Himanta Biswa Sarma says government will continue to build these centres and provide for education and nutrition of children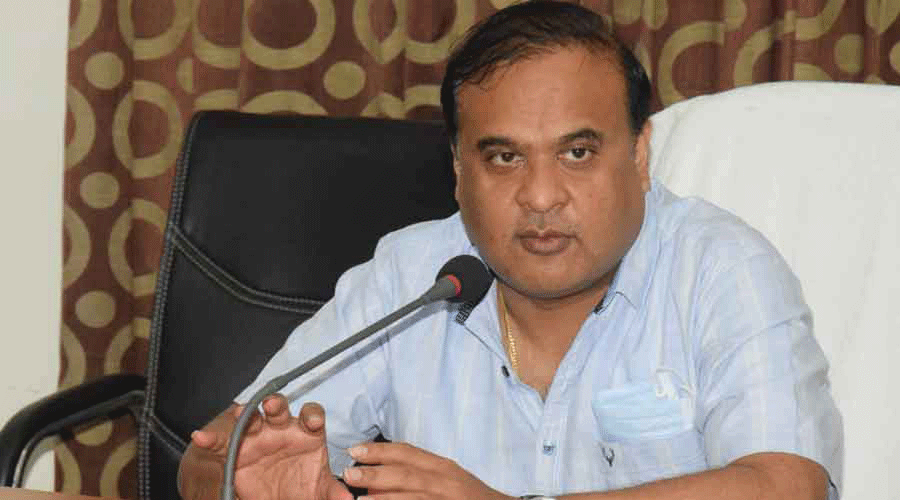 Himanta Biswa Sarma.
File photo
---
Guwahati
|
Published 16.08.22, 01:40 AM
|
---
Assam chief minister Himanta Biswa Sarma on Sunday announced an anganwadi centre adoption initiative, a move through which any citizen or NGO can fully or partially adopt an anganwadi centre by providing facilities over and above what the government was providing.
Sarma made the announcement while inaugurating 1,000 model anganwadi centres across the state from Mirza in the Palashbari constituency through the virtual mode.
"With the inauguration of nearly 1,000 model anganwadi centres across Assam, we have taken a giant step towards strengthening formative learning among young children. Our government seeks to construct 15,000 such model anganwadi centres before 2026," Sarma said.
Sarma said the government would continue to build these centres and provide for education and nutrition of the children. "But if anybody or any organisation wants to adopt these centres and provide additional facilities over and above what has been provided by the government, they can do so from today (Sunday)," he said.
"We are launching an 'adopt an anganwadi' portal, aimed at providing philanthropists, non-governmental organisations, and concerned citizens with a platform through which they can contribute towards the welfare of the society by adopting full or partial expenses of an anganwadi centre," Sarma said.
He added: "This voluntary measure would provide the participants with a sense of moral satisfaction. They can contribute anything and from anywhere to the centres — from donating ceiling fans to sports goods."
Sarma said constructing an anganwadi centre should be considered as important as constructing a new medical or engineering college as these centres are where the physical and mental foundations of a child take shape, preparing the child for their journey towards higher education.
"It is from these anganwadi centres that doctors, engineers of tomorrow will emerge. It is therefore very important that there is proper infrastructure in place to take forward the system of anganwadi in the state," Sarma said.
The state government has spent Rs 25 lakh on each of the model anganwadi centres which are day-care centres providing six services to the intended beneficiaries, including children below six years, pregnant women and lactating mothers.
These services included supplementary nutrition, pre-school non-formal education, nutrition and health education, immunisation, health check-up and referral services provided to the targeted beneficiaries.
These centres were launched in 1975 by the Centre under the Integrated Child Development Services (ICDS) programme to combat child hunger and malnutrition.