Funds crunch hits drone inventor in Guwahati
Abhilekh Mukherjee resorts to crowd funding instead of relying on the government's Make in India promise to help his drone get into a third-prototype testing
---
|
Guwahati
|
Published 05.10.18, 10:36 AM
---
Mukherjee has also attempted to patent his invention, which is still pending. The patent, which is yet to be in the examination stage, was done through Assam Science and Technology and Environmental Council (Astec).
"It was both surprising and a matter of pride that his drone was found to be unique for a patent. I hope he gets the support for commercialisation and soon it can be brought as our indigenous product," said Siddhartha Devnath of Astec.
A unique feature of the drone is besides being a compact machine it can carry a payload of 250 grams.
Its propellers are well protected within a frame can be used within indoors without much care.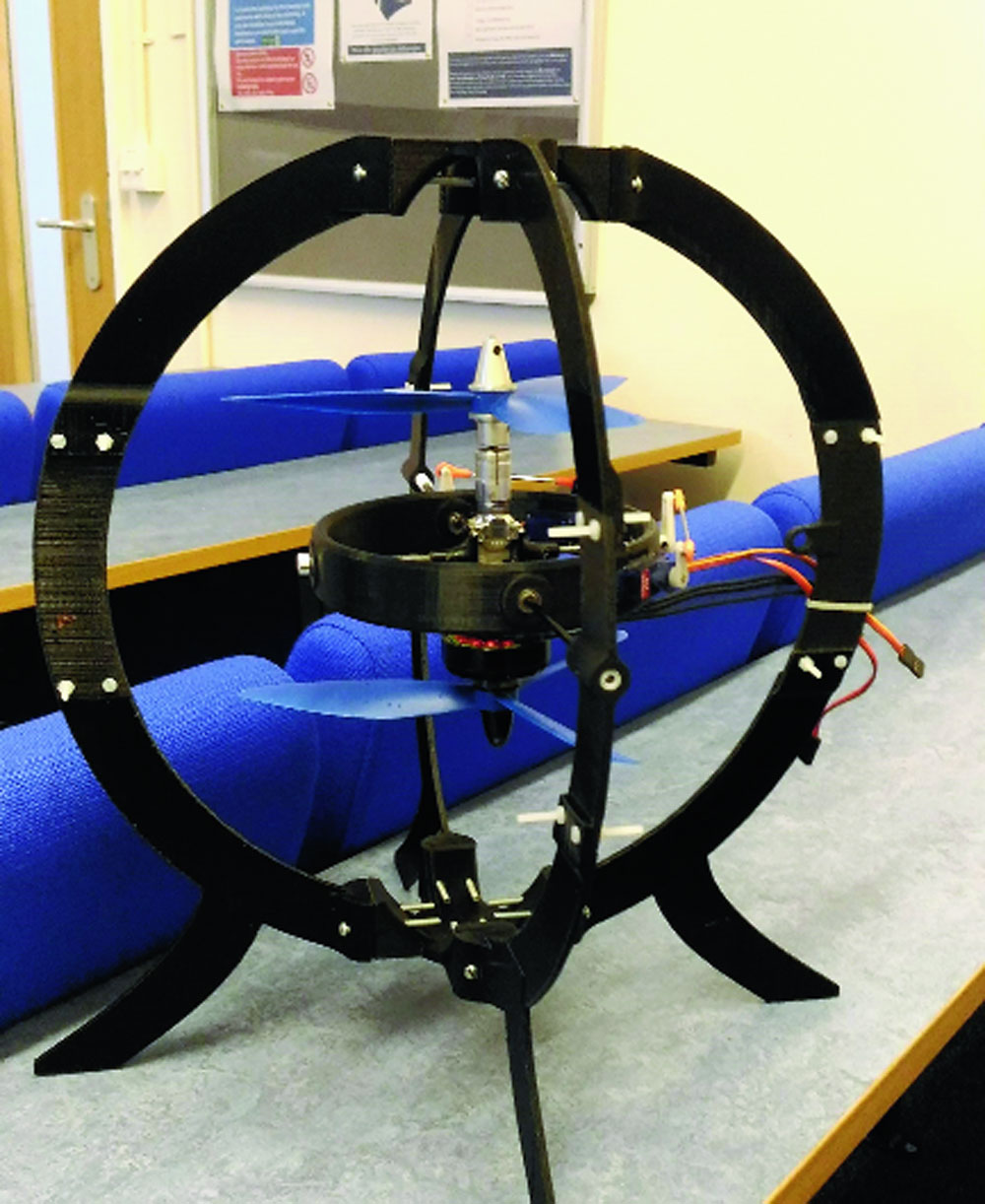 If Prime Minister Narendra Modi's pet project called Make in India was meant to help young entrepreneurs and would-be start up-operators, then 26-year-old young inventor and aero space engineer Abhilekh Mukherjee was totally left out of the loop.
His invention of a compact drone that he had designed and built has been awaiting a response since 2014.
Mukherjee's invention of a compact co-axial bicopter drone (which means having two propellers rotating clock and anti-clockwise about a common axis) is inspired by a gyroscope is aimed at aerial vision surveillance especially at oil rigs and remote hostile locations.
He is now resorting to crowd funding instead of relying on the government to help the drone get into a third-prototype testing for further functional and design improvements.
He said he had tagged tweets to the Prime Minister, home minister, defence minister and Assam minister Himanta Biswa Sarma informing them about his invention but is still awaiting a response from them on the social networking site. He also mailed the Defence Research and Development Organisation (DRDO) about his project but with no response.
"Since 2014 I have been making improvements for my drone. Prototype 1 was for making a proof of my concept. Prototype 2 was for making improvements. For prototype 3, an advanced version, I have to now instil functional inputs but financial crunch has hit me. I need Rs 2 lakh for this. No one has come forward so I had to resort to crowd funding. Through Twitter I had tagged our Prime Minister, the defence minister and our minister but no has come forward as of now," said Mukherjee, who did his MSc from University of Southampton, UK.