Focus on Manmohan, courtesy Modi: Congress
Former Assam CM Tarun Gogoi reminds Modi that it was Singh who had granted national project status to Bogibeel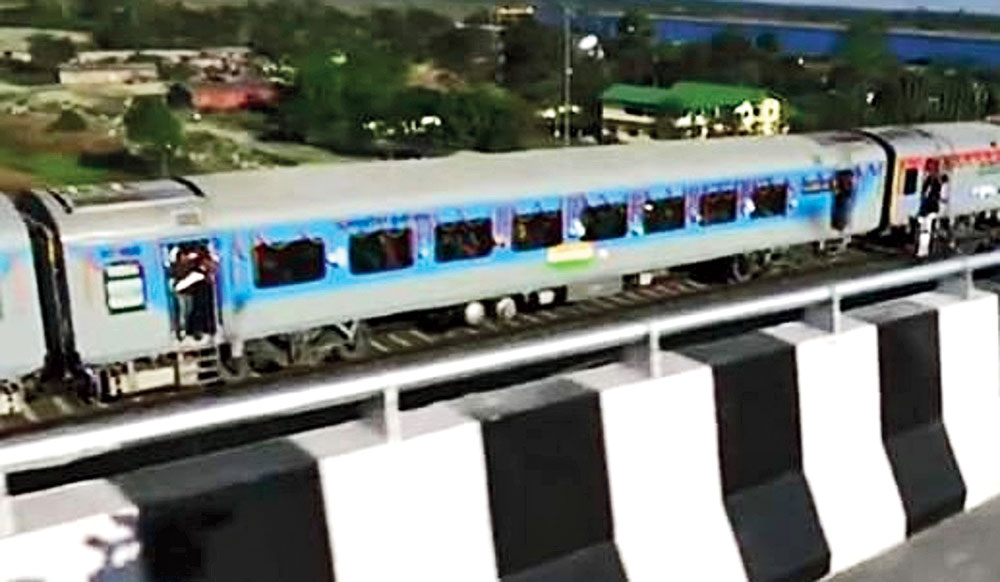 ---
|
Guwahati
|
Published 26.12.18, 06:59 PM
---
Prime Minister Narendra Modi's apparent attempt to ensure that the BJP-led Centre gets the sole credit for the construction of the Bogibeel bridge in Assam, India's longest rail-cum-road bridge inaugurated by him on Tuesday, has "by default" turned the spotlight on his predecessor Manmohan Singh, also a Rajya Sabha MP from Assam.
Three senior Assam Congress leaders — Congress Legislature Party (CLP) leader Debabrata Saikia, AICC secretary Pradyut Bordoloi and deputy CLP Rakibul Hussain — on Wednesday morning tried to project Modi as a "consummate orator, actor and a liar" for denying credit to the Congress for all it has done for the state's development.
In doing so, they listed the scores of projects that Manmohan Singh had pushed for the speedy development of Assam and the Northeast during his tenure as the Prime Minister from 2004 to 2014.
On Tuesday, former Assam chief minister Tarun Gogoi reminded Modi that it was Singh who had accorded national project status to Bogibeel bridge for work on it to gather momentum in 2007 which ensured smooth flow of funds from the Centre.
Congress insiders are happy at the turn of events as Modi has by "default provided the Opposition party with an opportunity to highlight the game-changing contributions of Singh, a soft-spoken man who never beat his own drum, for the Northeast".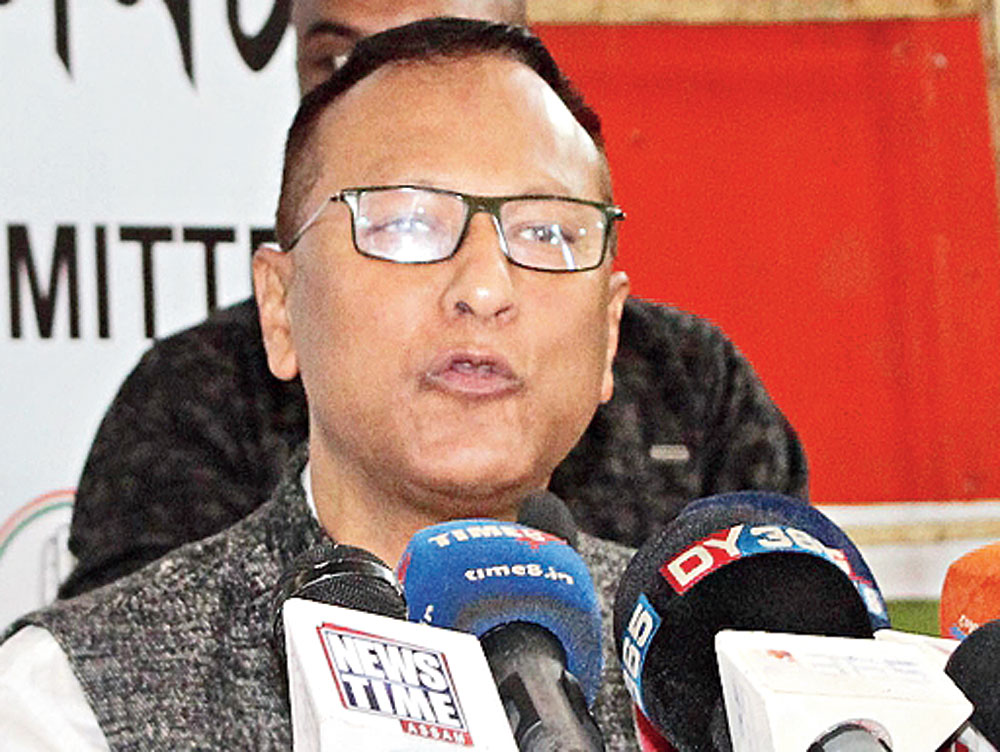 More so when it became clear from the bridge's inauguration that the BJP would make "development" its poll plank in Assam and the Northeast for next year's general elections. The Congress leaders also reminded the BJP of its "broken" pre-poll promises, including deporting illegal migrants of Bangladesh, providing Scheduled Tribe status to six communities, reviving two paper mills and building consensus on NHPC, among others.
The leaders said Modi had claimed credit for Saraighat, Dhola-Sadiya and Bogibeel bridges, inaugurated since 2014, but did not say that they were almost complete during Singh's tenure. There were scores of projects Singh had quietly worked for unlike the Modi-led government.
"It is unfortunate that those who contributed to the project such as Manmohanji, Gogoiji and former Prime Minister H.D. Deve Gowdaji were not invited to the inauguration. During Singh's tenure, Bogibeel was declared a national project, virtually doubling the initial outlay of Rs 1,767 crore to Rs 3,230.02 crore. The much-delayed gas cracker project commenced in Dibrugarh with the Centre meeting the Rs 4,500-crore viability gap because of cost escalation, three medical colleges and IIITs were established, work on five more bridges over the Brahmaputra started and infrastructure developed for the 33rd National Games in Guwahati in 2007. Not to forget the nationwide Mahatma Gandhi National Rural Employment Guarantee Act programme for the downtrodden," Saikia said. A few of the projects pushed during the Singh-Gogoi tenure, between 2001 and 2016, included the National Institute of Design in Jorhat, a new secretariat complex in Guwahati, Assam centre of Rajiv Gandhi Institute of Petroleum Technology in Sivasagar, Regional Research Laboratory in Jorhat being upgraded to North-East Institute of Science and Technology (Neist), Bodoland University in Kokrajhar, Indian Institute of Information Technology in Guwahati and revival of the Bongaigaon Thermal Power Station.
Bordoloi said the Modi-led government always spoke of funds being available for the Northeast. "But they have since 2014, according to a parliamentary report in July, released only Rs 100 crore of the Rs 549 crore additional capital subsidy committed by the erstwhile UPA government for smooth functioning of the gas cracker project," he said.
Hussain asked, "The BJP government took charge in Assam on May 24, 2014. Two days later, they inaugurated Shillong Bhawan and claimed credit. Isn't it a Guinness record?"