Empty hut torched in border village
The incident came in the wake of two Indian Reserve police personnel from Mizoram being allegedly assaulted by locals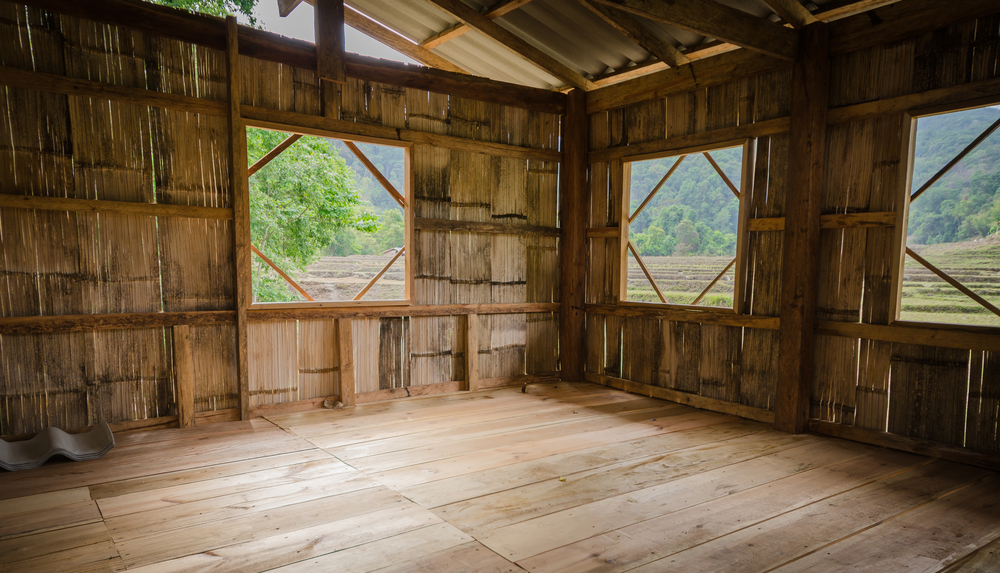 ---
|
Aizawl
|
Published 21.04.20, 07:51 PM
---
An empty hut was torched by unidentified persons near the Chakma-dominated Kawnpui village in Tripura's North district along the border with Mizoram on Monday evening, a senior police officer said on Tuesday.
The incident came in the wake of two Indian Reserve police personnel from Mizoram being allegedly assaulted by locals, while keeping vigil along with volunteers of the local village task force, to prevent cross-border movement in a bid to contain the spread of Covid-19. Kawnpui is in Kanchanpur subdivision of the North district, around 200km from Agartala.
Tripura deputy inspector-general of police (Northern range) Lalhminga Darlong told The Telegraph over phone that the hut belonged to a Chakma couple, who had constructed it for shifting cultivation. The hut was left vacant by the couple after harvest, he said.
"Actually, it was a kutcha house belonging to a Chakma couple, who constructed it for shifting cultivation. The house had been abandoned for the time being," he said, adding there was no casualty.
He said the police have launched an investigation into the incident and more forces were sent to Kawnpui and neighbouring villages since the clash between IR personnel and villagers at Zomuantlang on Saturday.
Darlong also rejected a rumour that a clash took place between Mizos and Chakma communities living along the border. "There was no communal clash. The situation is under control and the area is very calm," he said.
He said Tripura police, IR personnel from Mizoram and local volunteers in the border villages are collectively making efforts to guard the inter-state boundary under a peaceful atmosphere.
Meanwhile, rumour-mongering unfolded on social media on Tuesday alleging that functionaries of Mizoram's apex student organisation, Mizo Zirlai Pawl (MZP), Young Mizo Association (YMA) and a group of Mizo people from Jampui hills of Tripura attacked the residents of Kawnpui village and torched some houses, which forced the Chakma and Bru residents to flee to the jungle.
Rubbishing the allegation, MZP president B. Vanlaltana said it might have been perpetrated by the villagers trying to "play the victim" in order to "besmirch the reputations of Mizos".
He said he and 13 other MZP leaders visited Zomuantlang, Kawnpui and other border villages on Monday to take stock of the situation. We met police officers from Mizoram and Tripura and also local residents, he said.
"We learnt that a house has been torched near Kawnpui village while we were at the IR camp and about to visit Santos Chakma alias Santosh Das, who was suspected to be the mastermind behind the assault on IR personnel," Vanlaltana said, claiming they neither burned the house nor laid hands upon anybody during the visit.
Two IR personnel, who guarded the border along with, were allegedly assaulted by a group of people on Saturday. Central Young Chakma Association president Jatirmoy Chakma said it had strongly condemned both the incidents and demanded stringent punishment for the perpetrators.
The association also demanded proper investigation into both incidents and also urged people not to communalise the issue.
Kanchanpur subdivisional police officer (SDPO) Bikramjit Shukla Das said, "On April 18, a clash took place between Chakma people, who were part of the village task force on the Tripura side, and the IR battalion of Mizoram. A case has been filed against three persons from the Chakma community at West Phaileng police station in Mizoram's Mamit district. On Sunday, we arrested three persons and later the court released them."
Das said on Monday night some miscreants torched an abandoned house at Kawnpui.
"We have registered a case. Now, some people are trying to put a communal colour to the incident. Tension is prevailing in the village but we have deployed additional forces in Kawnpui and its adjacent villages. So far, everything is peaceful," the officer said.
Additional reporting by Tanmoy Chakraborty in Agartala