Demand to retain Numaligarh Refinery Employees' Union's PSU status
Employees' union appeals to Assam MPs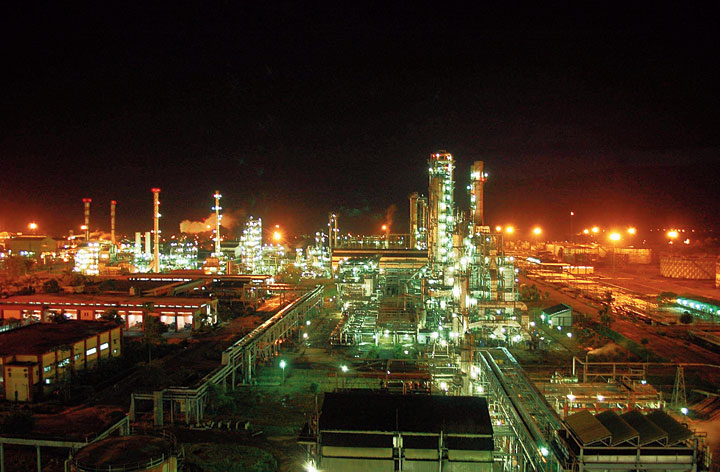 ---
Golaghat
|
Published 09.10.19, 06:57 PM
|
---
The Numaligarh Refinery Employees' Union (NREU) has urged members of Parliament from Assam to retain the public sector undertaking (PSU) status of NRL after reports of proposed disinvestment of Bharat Petroleum Corporation Ltd (BPCL) have come out in the open.
BPCL holds 61.65 per cent shares in NRL.
The union's general secretary Binod Gogoi said, "We have come to know from media reports about the proposed disinvestment of BPCL. We oppose disinvestment and privatisation of central public sector enterprises, particularly NRL."
NREU is the only recognised union of the permanent workers of Numaligarh Refinery Limited (NRL), which is located in Golaghat district of Upper Assam.
The union has submitted a memorandum to Rajya Sabha MP Kamakhya Prasad Tasa and will submit it to all other MPs of the state and chief minister Sarbananda Sonowal.
"In case special circumstances arise, the NREU urges all members of both the Houses of Parliament, to take all necessary steps so that NRL can be merged with Indian Oil Corporation Limited (IOCL) to restore its PSU status. NRL, being a subsidiary of BPCL, which holds 61.65 per cent of NRL shares, will automatically go to private companies after disinvestment of BPCL, to which we strongly protest," Binod said.
"NRL was set up under the Assam Accord of 1985 and no one can deny that it symbolises the sentiments of every individual of the state," he said.
"From its first commercial production till the last financial year, NRL paid more than Rs 30,000 crore to the national and state exchequer. It has immensely contributed to the economy and growth of the nation and the socio-economic development of the region. This most promising Miniratna company is known as rising energy of east," he said.
"After the western offshore, Assam has the highest crude oil reserve in the country. The Centre's move to hand over NRL to private sector will not be tolerated," he added.
Speaking to The Telegraph, All Assam Students' Union general secretary Lurinjyoti Gogoi demanded that the BJP-led state government convince the Centre to withdraw any step that may prove detrimental to the state's interest, failing which it threatened a statewide agitation.
Leader of Opposition Debabrata Saikia urged the media and people of Assam to oppose the Centre's privatisation move.
"The Narendra Modi-led Union government seems to have rolled up its sleeves to leave no stone unturned to destroy the mixed economy created by Pandit Jawaharlal Nehru for the welfare of the people. Recently, a committee formed by the Centre decided to privatise BPCL, Neepco and several other PSUs. The proposed privatisation of BPCL will prove detrimental to the resources and interests of Assam. I am sure the Centre is conspiring to handover NRL to either Ambani or Adani group," Saikia said in a release.
NRL deputy general manager, corporate communications, Madhuchanda Adhikari said, "It's the government's discretion. We will wait and watch. As of now, there is no government directive or communication on the fate of NRL after the proposed disinvestment of BPCL."