Teer poised for Meghalaya return
The state govt on Monday decided to allow the resumption of non-contact sporting activities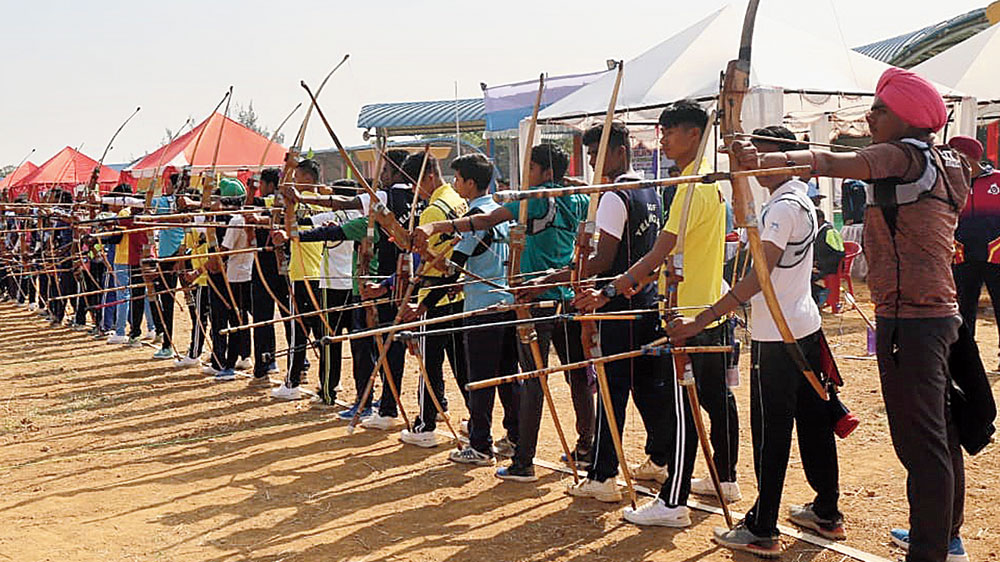 ---
Shillong
|
Published 30.05.20, 09:34 PM
|
---
"Did you dream last night? What kind of dream did you have? Please inform me if you have dreamt so that I can calculate and turn it into numbers" — these are the common questions one is asked in the abode of clouds by those who can turn dreams, by sheer luck or skills in calculating, into monetary gains.

In this season of numbers, emanating from the Covid-19 pandemic and the lockdown, the game of numbers will be back in Meghalaya soon, where dreams can fill one's wallet with currency notes.
In the abode of clouds, teer, a local form of legalised gambling, is a favourite pastime, and even a hobby — from daily wage earners to housewives and even paramilitary forces.
In this game, traditional archery is used to decide the outcome of bets and has been a source of income for punters and many others.
It is normally played by converting dreams to numbers and other forms of calculations, which are sometimes unfathomable.
Meghalaya has about 5,000 teer counters, of which around 2,000 are in the Khasi hills, said Philip G. Khongsngi, president of the Khasi Hills Archery Sports Institute, in a conversation with The Telegraph on Saturday.
On Friday, the state government decided to allow resumption of non-contact sporting activities, which included archery and the game of numbers (teer).
Teer was legalised in Meghalaya in the early eighties and is governed by rules framed under the Meghalaya Amusement and Betting Tax Act.
"It (teer) is not only one of the favourite pastimes, but also is putting food on thousands of tables. There are around 5,000 people who are directly employed through teer while there are more than a lakh who are indirectly employed," Khongsngi said.
He said that the pandemic and the lockdown had affected the livelihood of many of those who are dependent on the game.
"There are scores of people who bet every day. Many of these bet for Re 1 and up to Rs 100, but there are a few who place bets for thousands of rupees as well," Khongsngi said.
Some teer counters can earn lakhs of rupees in a day while those who win the bet get Rs 80 for placing a bet of one rupee.
Recently, the institute sent a representation to the government with an appeal to permit the Teer Association to resume archery activities.
The representation noted that under the Meghalaya Amusement and Betting Tax Act, a maximum of 50 shooters are allowed.
But considering the current scenario, the Teer Association will allow a maximum of 30 shooters.