Sonowal concern over academic loss
Proposal to divide one section into three groups to ensure social distancing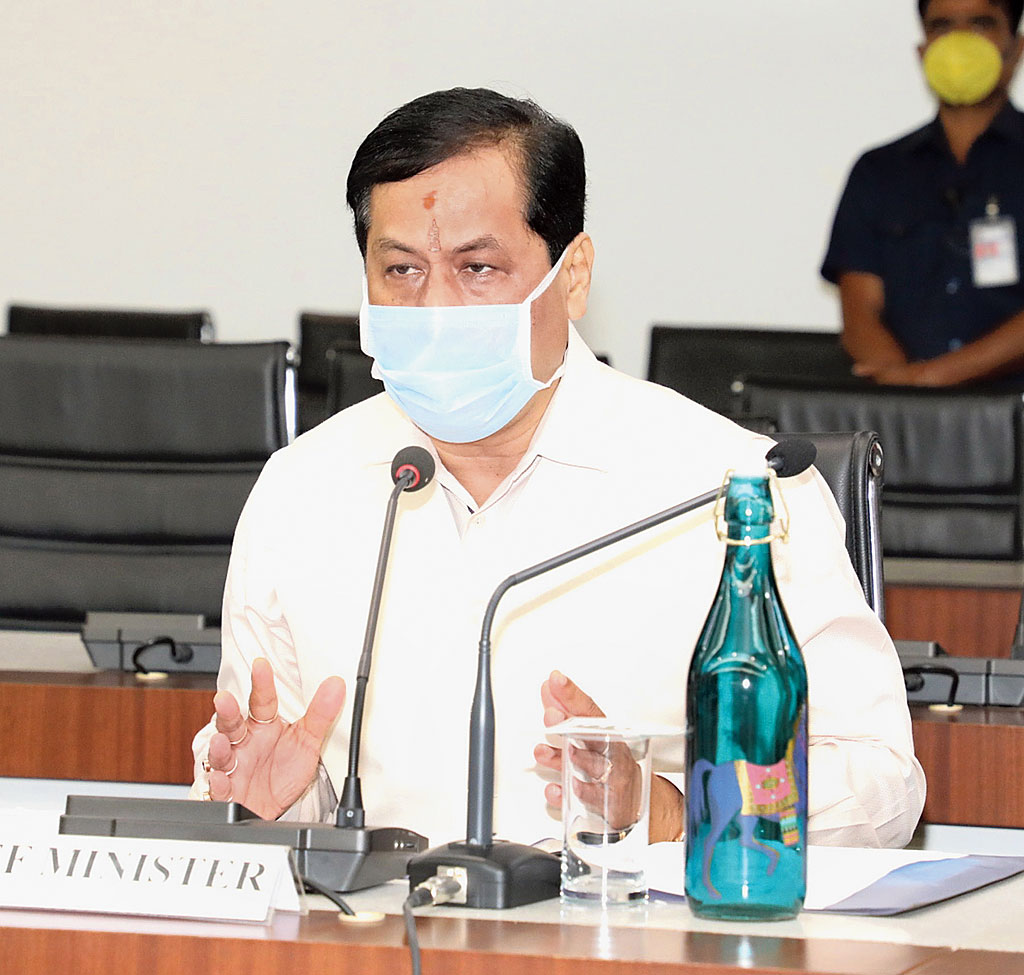 ---
---
Assam chief minister Sarbananda Sonowal said the government is concerned about the academic loss to students because of the prevailing Covid-19 situation.

Sonowal on Saturday interacted with the dean, heads of departments of various departments and other faculty members of Dibrugarh University at the deputy commissioner's conference hall here.
"We have interacted with the faculties of Dibrugarh University. We have sought their suggestions regarding functioning of the education system despite the challenges faced by all of us. We have to ensure that the students do not lose an academic year. We have asked them to send their suggestions, which can be taken into consideration for finalisation of our future plan regarding the education policy. We have also appealed to the faculties to spread the message from their institutions among people to follow the Covid guidelines and remain careful and cautious. The faculties have given us some important suggestions. We thank them all for the same," Sonowal said.
The Assam government is planning to resume classes of X and XII students from June 1, by ensuring social distancing norms.
Education minister Himanta Biswa Sarma said the state government had already asked the Centre to consider the plan to reduce further academic loss.
"We are thinking of resuming classes for students of classes X and XII after the summer vacation. One section can be divided into three groups to ensure social distancing. Students of classes X and XII can attend three days in a week, maintaining social distancing to curb further academic loss because of Covid-19," Sarma said.
However, the students have suffered losses in their studies due to the pandemic because the educational institutions remained closed for more than two months.
Many students have downloaded the app during the lockdown.
"Those who have Internet connection they downloaded the app and studied there but many of the students are not fortunate because they have no Internet connection. The students have suffered huge losses in the lockdown. The government has decided to resume classes of X and XII students from June 1, with social distancing norms. I thanked the government for the decision because it is a matter that affects the future of students," a teacher said.
Sarma requested the students to subscribe to the Biswa Vidya Assam YouTube channel for online learning and schoolteachers in rural areas to teach students in courtyards from June 1, if the lockdown continues.