Kindness is the need of the hour: Conrad K. Sangma
Patient laid to rest after two denials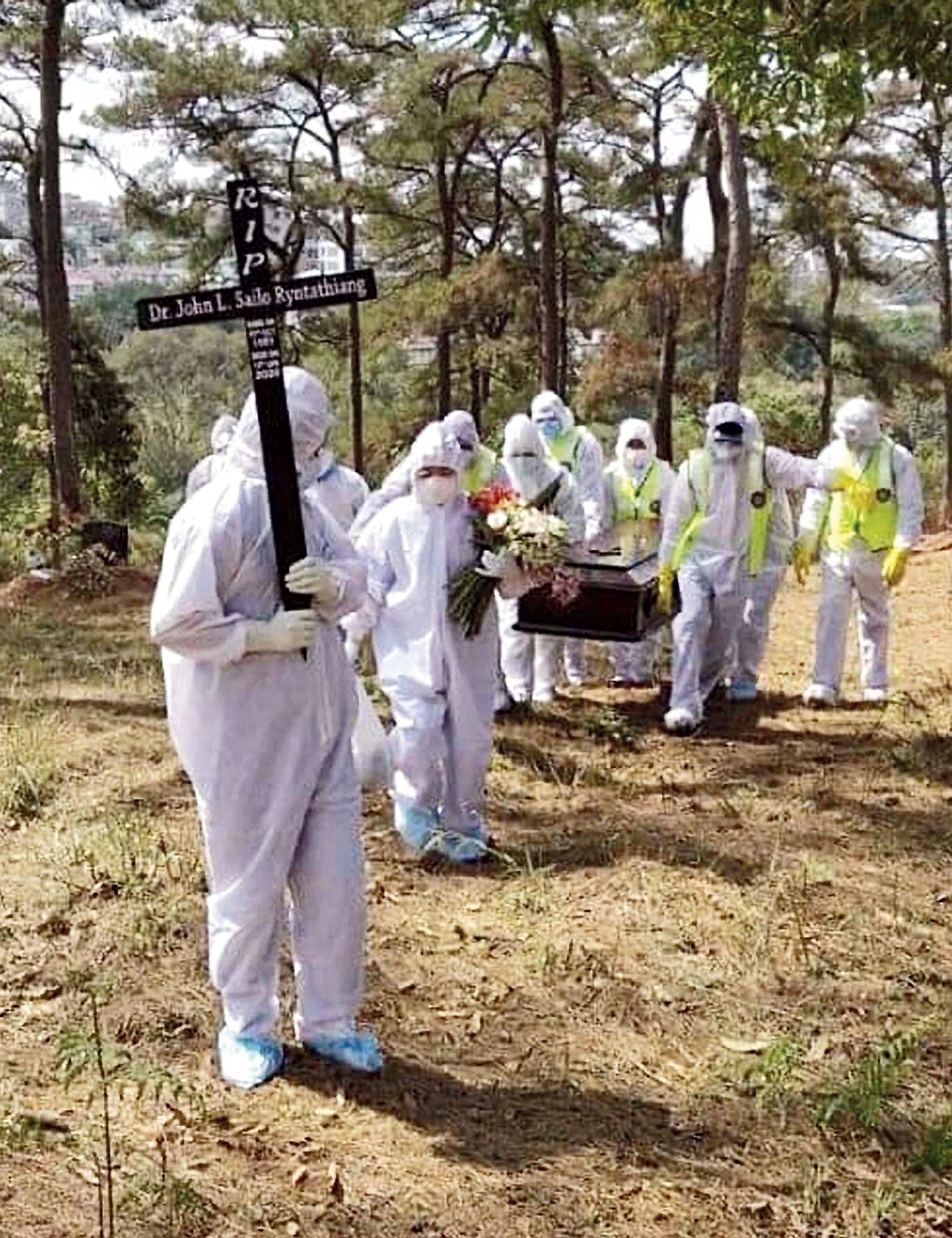 ---
Shillong
|
Published 16.04.20, 09:57 PM
|
---
A silent burial of the mortal remains of the first Covid-19 patient in Meghalaya was held here on Thursday, hours after two places denied him a place to rest. Chief minister Conrad K. Sangma stressed on the need to be kind during this difficult period.
The patient, 68, who was a medical doctor and director of the Bethany Hospital here, passed away on Wednesday morning. He had tested positive on Monday. However, it is still unclear how he contracted the virus.
A few hours after he passed away, the Dorbar Shnong (local village committee) of Nongpoh in Ri Bhoi district denied permission to the family to bury the patient's body on his own farmland. The farm is located at Nongpoh, around 53km from here.
When attempts were made to cremate him at the Barapathar (Mawbah) crematorium, residents took to the streets opposing the move. Till late night, attempts were made to calm the residents but to no avail. They expressed fear that the virus could be transmitted although protocols have been laid down on how to bury/cremate the mortal remains of Covid victims.
The denial of a resting place or cremation of the mortal remains of the renowned medical practitioner has invited strong reactions from various quarters. Many expressed grief and shock that a person who loved Shillong, the state and its people was denied a resting place by a section of residents.
Finally, the Presbyterian Church of Riatsamthiah locality here rose to the occasion and granted permission to bury the body at its cemetery located at Lawmali.
This morning, the body was brought in an ambulance from Bethany Hospital. In his last journey, the medical practitioner was accompanied by two doctors from the hospital, frontline workers from the Shillong Municipal Board and other officials.
Two relatives of the deceased also joined in while a pastor of the church conducted the funeral rites.
Chief minister Conrad K. Sangma paid tributes to the medical practitioner and thanked the church for its kindness.
In a tweet Conrad said the victim had been "laid to rest at the Riatsamthiah Presbyterian Cemetery today. Kindness is the need of the hour and our gratitude goes to the Riatsamthiah Presbyterian Church for their gesture. May his soul rest in peace."
People from all walks of life took to the social media to offer their tributes and bid farewell to the popular doctor.
Leader of the Opposition Mukul M. Sangma also paid tribute to the deceased and offered his condolences to the bereaved family.
"We all remain grateful to God that Meghalaya was privileged to have the medical practitioner who became one of the pioneers in creating healthcare facilities in the private sector while the state was still struggling to address the huge gap in its health delivery system," he said in a statement.
In an attempt to clear misconceptions and apprehensions from the people's mind, the state government has released guidelines on how corpses of Covid victims should be handled.