Citizens appeal for peace in 'dark times' in Meghalaya
138 citizens signed an appeal stating that the people are living under the shadow of the Citizenship Act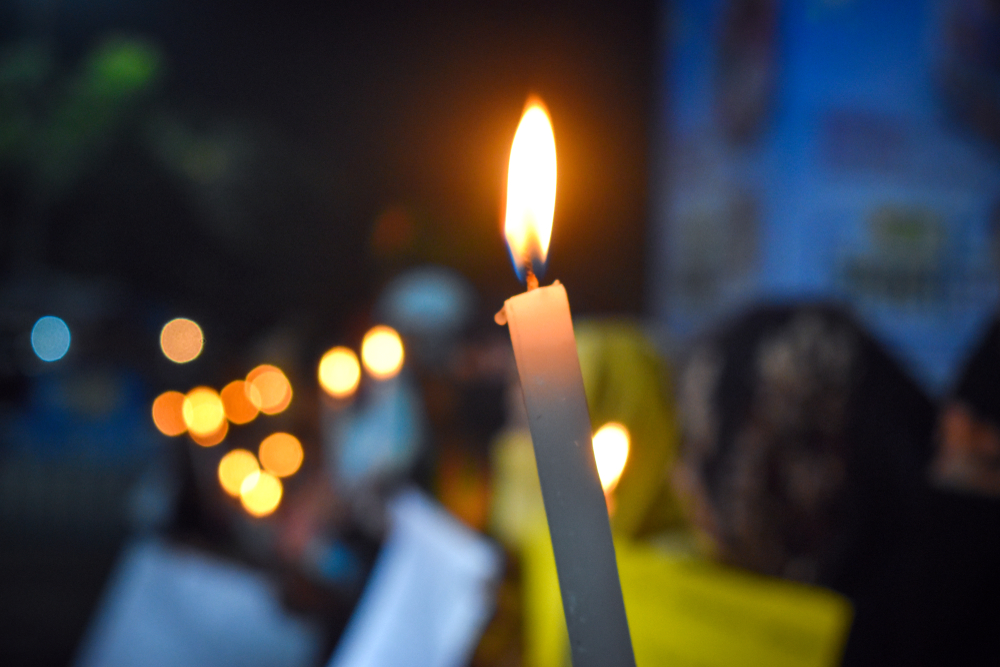 ---
|
Shillong
|
Published 08.03.20, 06:35 PM
---
A group of citizens has appealed for peace "in a time of darkness in India as well as our state of Meghalaya, amidst violence and killings of hate".
Around 138 citizens have signed an appeal, spearheaded by the Thma-u-Rangli-U-Juki, a social activism group, stating that the people are living under the shadow of the Citizenship Amendment Act, 2019.
"This is a law which has created an atmosphere of hate and is dividing the citizens in our society and various communities. And this has only gotten worse with the recent incidents of violence in Delhi, and closer to home here in Meghalaya," the appeal said.
It noted that the violence, which led to the deaths of Lurshai Hynñiewta, Rupsang Dewan, and Ussaduddin, as well as various attacks and stabbings, at the hands of hate-mongers and criminals shows a "complete lack of remorse and lack of understanding over the value of life".
Hynñiewta, a Khasi Students' Union activist, succumbed to his injuries after he was attacked at Ichamati village on February 28 following an anti-Citizenship Amendment Act meeting.
As a fallout of the incident, Dewan, who hailed from Assam's Barpeta, died after he was stabbed at Ïewduh by miscreants on February 29.
"Yes, the police have managed to arrest some of the perpetrators, but there are many more perpetrators who are on the loose and this threatens others and the overall peace and order in our state," it noted.
Stating that the indigenous people in Meghalaya need protection on land, forests, traditional system of governance, the citizens, however, wondered if these protections can be achieved only through violence and propagation of hate.
"An eye for an eye will not lead us anywhere, it will only blind us and our communities. And as enlightened citizens, we should not accept this and understand that even history teaches us that this philosophy of hate and violence will only beget more hate and violence," they said.
They advocated for strengthening of traditional institutions like the dorbar shnong (village councils) and right up to the Assembly.
"Differences will always exist amongst the citizens in the country or here in our state. And that should be our strength rather than seeing differences. We should not let hate divide this plurality and create an atmosphere of fear in our state," it added.
The citizens have demanded an "independent inquiry" into the events leading to the incidents at Ichamati.
They also demanded impartiality from police while seeking public forums and discussions to debate the law.