Centre must accept Clause 6 report: Krishak Mukti Sangram Samiti's Akhil Gogoi
He added that the protest over the Citizenship (Amendment) Act needs to be intensified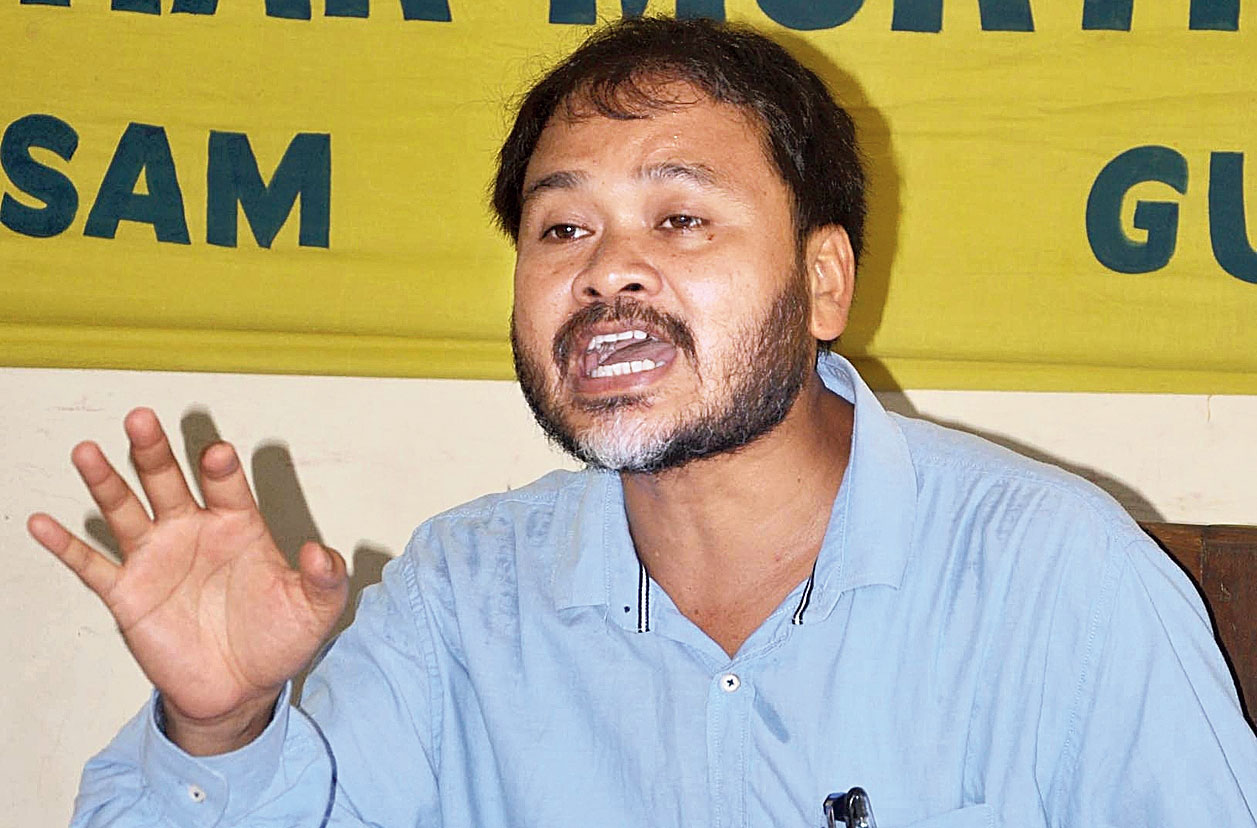 ---
|
Guwahati
|
Published 20.02.20, 07:03 PM
---
Krishak Mukti Sangram Samiti (KMSS) adviser Akhil Gogoi on Thursday said it would be an insult to the people of Assam if the Centre does not accept the Clause 6 report presented by the high-level committee.
He added that the report, submitted by the high-level committee for Clause 6 of the Assam Accord, needs to be accepted by March 15 as per rules but if the report is not accepted by then there are chances of it becoming invalid. "If the report is not accepted by the Centre then it would be clear that they are not at all concerned about Assam," Akhil said while being taken to Gauhati Medical College and Hospital for a check-up. He has been in Central Jail Guwahati since December 27
"We want the report to be thoroughly implemented."
The KMSS adviser has been suffering from eye and bone ailments for the past few days. Akhil said he had been prescribed spectacles. He added that the protest over the Citizenship (Amendment) Act needs to be intensified. Akhil made the statements on Clause 6 as recent reports suggested that the Centre might not accept some of the recommendations made by the high-level committee.
The high-powered committee on implementation of Clause 6 of the Assam Accord in a statement on Thursday said their report is in a sealed cover in the custody of the department for the implementation of Assam Accord.
The statement said no team or member of the committee, including the chairman, had ever visited New Delhi after February 10 for the purpose of appraising or handing over the report to the Union ministry.
Assam PCC president Ripun Bora also said on Thursday that not accepting the report by the MHA reflects Centre's unwillingness to implement Clause 6.