Cachar mill workers' kin die sans treatment
Employees of the mill have not received their salaries for the past 37 months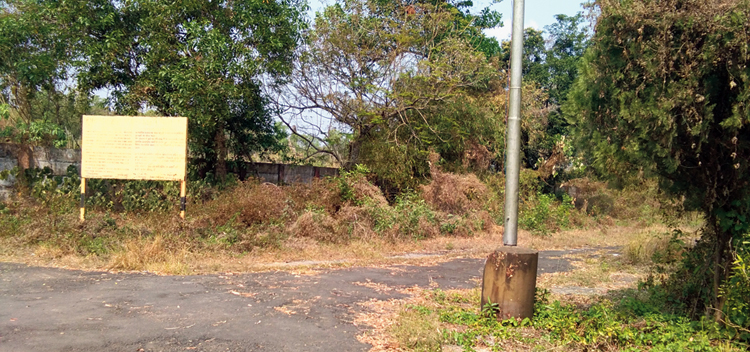 The premises of the Cachar Paper Mill at Panchgram in Hailakandi district.
Picture by Swapnaneel Bhattacharjee
---
Silchar
|
Published 06.03.20, 07:40 PM
|
---
A Cachar Paper Mill employee's wife died of cardiac arrest on Friday while another employee's daughter, who was suffering from liver cancer, died on Wednesday. Neither family could afford treatment as the mill workers have not received their salaries for over three years.
Kulsum Bibi Mazumder, 51, wife of lift operator Siraj Uddin Mazumder, a resident of Uttarkanchanpur Part I in Hailakandi district of Assam, died at their house. Their daughter, Khudeja Khatun, 16, who had appeared for HSLC examination recently, had died of kidney disorder on February 11 without proper treatment.
A.R. Mazumdar, secretary of Cachar Paper Project Workers and Employees Union (Independent), alleged that both Kulsum and Khudeja had died because they could not afford the treatment. He said at least nine employees of the mill and their family members are bedridden and unable to take medical help because of financial crisis.
Employees of the mill, located at Panchgram in Hailakandi district, have not received their salaries for the past 37 months.
Rituparna, 24, the daughter of another employee, Debabrata Nath, a resident of Silchar, died of liver cancer while her brother is undergoing treatment at a hospital in Shillong after suffering a cardiac arrest.
Sources said Rituparna, who completed her engineering course from an institute in Calcutta, was suffering from liver cancer for the past seven months. She got her check-up done in November 2019 in a hospital in Calcutta where it was suspected that she had liver cancer. The hospital referred her to the Tata Memorial Hospital in Mumbai. Her father took her to the Mumbai hospital where the malignancy was confirmed. She, however, could not undergo treatment at the hospital as her father, who has not got his salary for over three years, could not arrange for the money. They returned to Silchar where her health deteriorated and she died on Wednesday.
About a week before Rituparna's death, her brother, Debarshi, suffered a cardiac arrest. He was taken to Silchar Medical College and Hospital (SMCH), then to Gauhati Medical College and Hospital (GMCH) and finally to the North East Indira Gandhi Regional Institute of Medical Sciences (NEIGRIHMS) in Shillong, where he is undergoing treatment.
Debabrata, who was with Debarshi at NEIGRIHMS, could not even see his daughter for the last time before her last rites were performed.
Dipak Chandra Nath, an employee of the mill and general secretary of the Cachar Paper Mill Officers' and Supervisors' Association, told The Telegraph on Friday that Debabrata had to bear the intolerable pain of watching his daughter waste away without treatment.
He said Debabrata had applied for his provident fund money but did not get it. So he could not arrange money for his daughter's treatment. "His son Debarshi, a BTech student in Calcutta, is also in a critical condition," he added. He claimed that many employees of the mill and their family members were suffering from diseases like blood cancer, kidney failure and cerebral stroke.
"All the mill's employees and their family members will die if the dues are not cleared soon," he said and appealed to the government to initiate immediate steps for payment of pending salaries and other dues of the employees.