BJP leader Atul Bora speaks out against citizen bill
Bora's opposition assumes significance because of the message Madhav had "sent" through his meetings with MP office-bearers and later with MLAs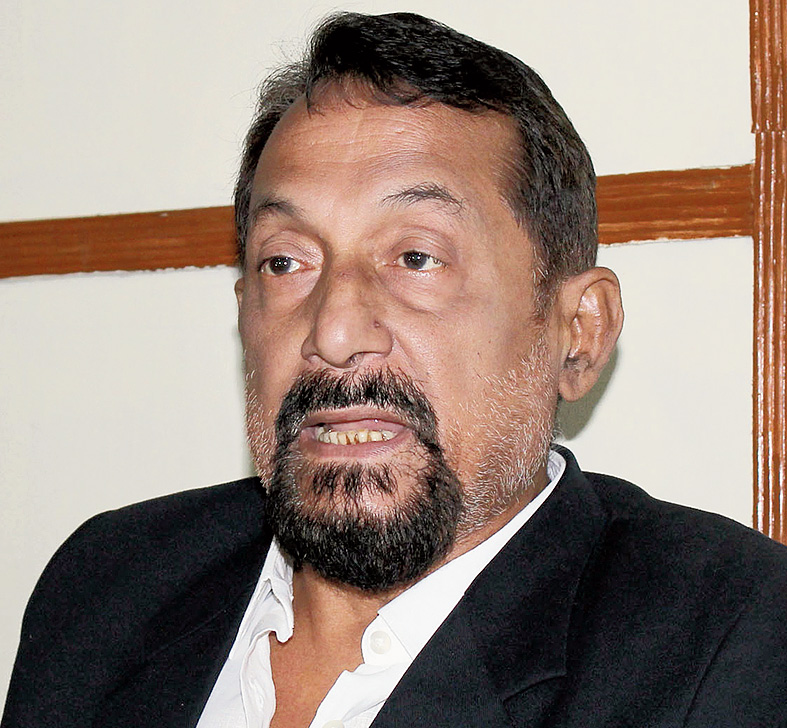 Atul Bora
The Telegraph picture
---
Guwahati
|
Published 19.01.19, 07:08 PM
|
---
BJP legislator Atul Bora (Senior) was the "only" ruling party MLA to have "articulated" his opposition to the Citizenship (Amendment) Bill 2019 at Thursday evening's meeting of MLAs convened by the party's national general secretary Ram Madhav to ensure the rank and file remain on the same page on the contentious bill which has triggered widespread protests in the Northeast.
Bora's opposition assumes significance because of the message Madhav had "sent" through his meetings with MP office-bearers and later with MLAs: that the BJP-led Centre will push through the "pro-Assam" bill in the ensuing Parliament session starting January 31.
The Dispur MLA told The Telegraph that the Madhav-called meeting was held in a "very cordial atmosphere" and saw several ruling party MLAs raise the citizenship bill as well as the government move to accord Scheduled Tribe status to six communities.
"All queries were answered. I articulated my opposition to the bill as it was a threat to Assamese identity, culture and language. My stand has been the same, inside or outside the meeting. The anti-Assam bill needs to be scrapped," Bora said. Three more party MLAs had earlier opposed the bill in public. Madhav had also conveyed that only designated spokespersons should air the party's views on the bill in public. "But he wanted all MLAs, MPs to create awareness in favour of the bill among the rank and file and the public because it was in the interest of Assam, that it was the best option to save Assam from illegal Muslim infiltrators," another MLA said, describing Bora's views as "a voice of concern, not dissent".
BJP insiders said Bora's opposition at the meeting meant that the leadership has not been able to convince a section of leaders about the benefit of the bill which pushes for citizenship to persecuted non-Muslims from Bangladesh, Afghanistan and Pakistan who entered India before December 31, 2014.
Opposition has seen AGP, a constituent of the BJP-led ruling alliance, part ways. Other NEDA constituents NPP, MNF, NDDP are also against the bill. There is disquet even in BJP-ruled Manipur and Tripura.
Party insiders said efforts to cap the discontent within the party has been intensified and that the "noise level has come down" after the Madhav called meeting which was attended by chief minister Sarbananda Sonowal and Neda convener Himanta Biswa Sarma.