Assam to shut govt madrasas, tols in November
It is not the duty of the state to impart religious education, teach Arabic or some other language: Himanta Biswa Sarma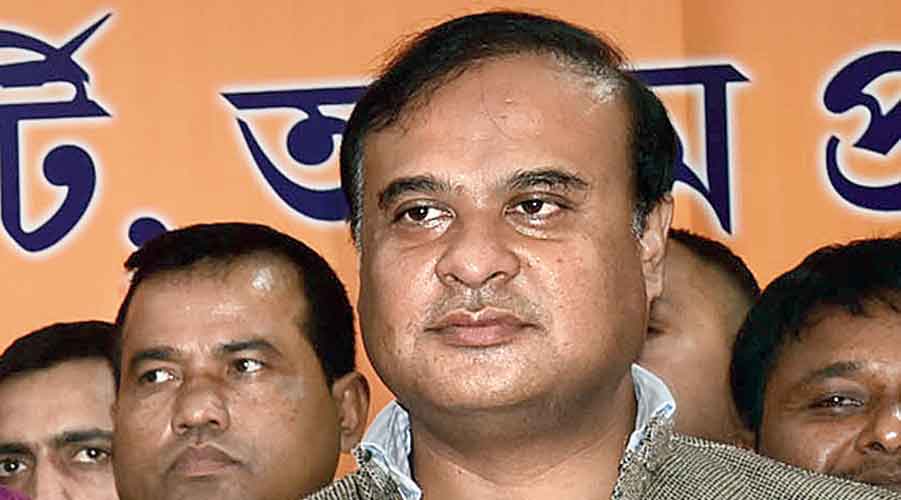 ---
|
Guwahati
|
Published 03.09.20, 01:29 AM
---
The Assam government has said that it would close down all government-run Sanskrit tols (schools) and madrasas in November.
State education minister Himanta Biswa Sarma made the announcement in the Assembly on Tuesday during a discussion on budgetary allocation for the education department when a few legislators pushed for provincialisation of madrasas.
Sarma, a senior minister in the BJP-led coalition government, said there was no question of provincialising madrasas and Sanskrit tols because Dispur was moving towards a modern education system. Those who want to run madrasas and tols can do on their own, he said.
"There is no bar on operating Sanskrit tols and madrasas with one's own funds but the government will use its resources for modern and secular education. Students of these institutes can enrol in nearby schools. Since we are closing down such government-run institutes, there is no question of provincialising new madrasas and Sanskrit tols," Sarma said on the second day of the four-day Assembly session.
There are 614 recognised madrasas in Assam — 57 for girls, three for boys and 554 co-educational — and 17 under Urdu medium. On the other hand, there are nearly 1,000 recognised Sanskrit tols, of which around 100 are government-aided.
Sarma had said in February that Dispur has decided to close down government-run madrasas, high madrasas and Sanskrit tols because it was "not the duty" of the state government to impart religious education, teach Arabic or some other language or religious scriptures. The madrasas, high madrasas and Sanskrit tols would be converted into high and higher secondary schools, he had said.
Sarma on Tuesday also said the rules for provincialisation will change. "It will be more a need-based instead of date and year based. For example, if there is no school within a 5km radius of an area, we will fund a school there or where there is a need, like in the Sixth Schedule areas," he said.
He said provincialisation based on date, year and enrolment often leads to fudging of these figures because of various factors. "For example, there are three private colleges in Dhemaji which are doing exceptionally well than the government college there. We may recognise such institutions. Therefore, we are trying to go for need-based provincialisation," he said, while highlighting the student welfare initiatives of the government such as free admission, among others
Sarma, who is also the health minister, defended the government's decision to charge for some facilities extended to Covid-19 patients .
The facilities include a paying cabin, Rs 6,000 for a plasma kit for getting treatment in nursing homes or Rs 2,200 for getting Covid test result within 24 hours. "Those who can pay will have to pay the charges but otherwise our treatment is free," Sarma said.