Assam sops for tea workers are poll bait: MLA
Fix minimum wage instead of giving scooters and smartphones before panchayat elections, says Kurmi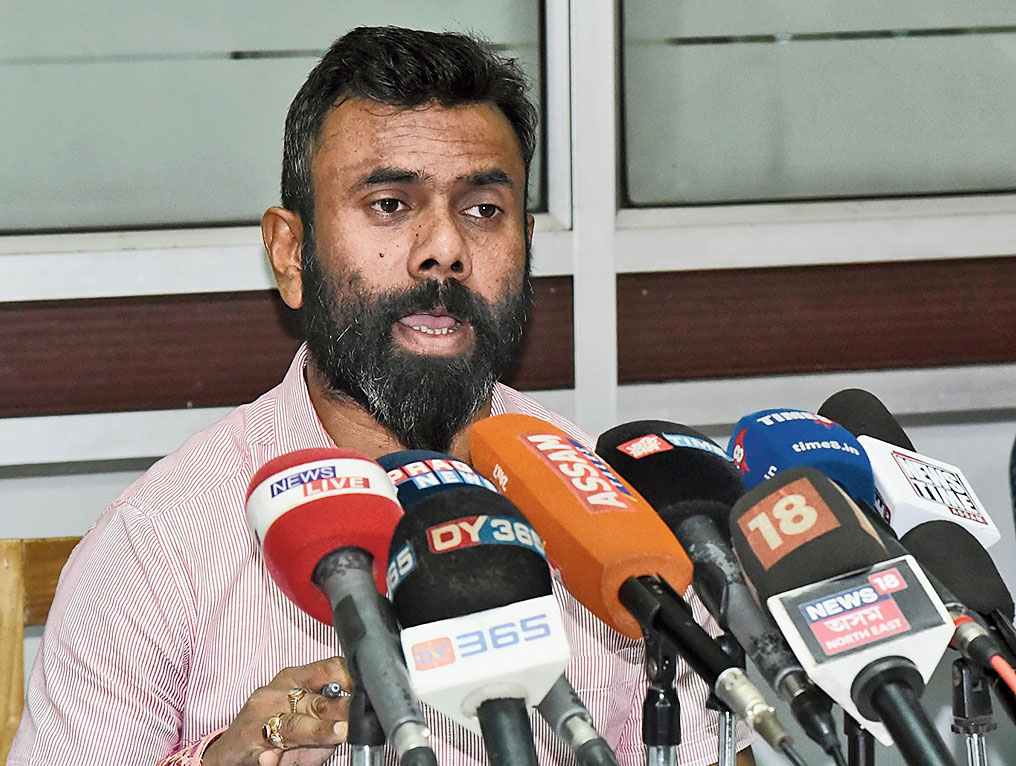 ---
Guwahati
|
Published 26.10.18, 06:31 PM
|
---
Mariani Congress MLA Rupjyoti Kurmi on Friday alleged that the BJP-led Assam government's sops to voters belonging to tea garden community ahead of the panchayat elections were "baits".
Kurmi said tea tribes welfare minister Pallab Lochan Das had on Wednesday announced several schemes for the tea garden community keeping in mind the panchayat polls to be held in January next year.
"The schemes are not for lasting socio-economic development of the tea garden community. They are election baits," he had alleged.
The schemes announced by Das included disbursal of 100 scooters among meritorious tea garden girl students, distribution of smartphones among sardars (supervisors) and development of roads in the gardens.
Das said the schemes had no connection with the panchayat elections and were "part of the state government's continuous effort to improve the condition of the tea garden community".
Kurmi alleged that the state government "did not know how to respect the tea garden community" and pointing out that there was no cabinet minister from the community in the Sarbananda Sonowal ministry.
He alleged that the BJP had deprived the tea community leaders when the government had appointed 42 people in various corporations, companies and federations. Duliajan MLA Terash Gowalla was not offered the post of chairperson of Assam Gas Company Limited, he added.
He said only 30 per cent of the 80 lakh tea garden community people live in gardens. "The remaining 70 per cent live in villages and agriculture is their livelihood. The government should have also thought of improving their condition," he added.
Kurmi said the government should fix the minimum wage of the tea garden workers immediately instead of remaining busy in launching election-oriented schemes.
Das had said on Wednesday that the government was waiting for the report of the one-man committee, under additional chief secretary Kumar Sanjay Krishna, to decide on the minimum wage.
"Once the committee submits its report, we will go ahead," he said.