Assam Rifles book released
Neiphiu Rio releases book to mark the 75th anniversary of the Battle of Kohima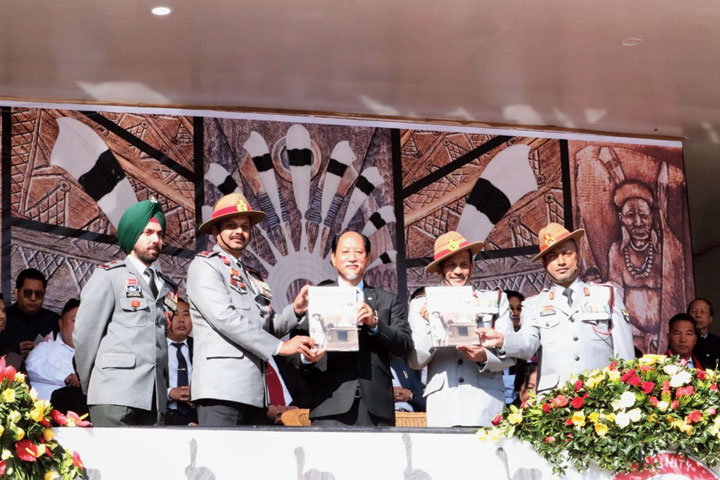 ---
|
Dimapur
|
Published 01.12.19, 08:30 PM
---
Nagaland chief minister Neiphiu Rio released the book Winning the Lost battle —Assam Rifles in Battle of Kohima by the 5 Sector Assam Rifles during the 57th Nagaland Statehood Day celebrations at Kohima Local Ground on Sunday.
The year 2019 is the 75th anniversary of the Battle of Kohima in World War II.
Year-long events were held in commemoration of this epic battle, also referred to as "Stalingrad of the East", which was the turning point of the war in Asia. Very little is known about this landmark battle though it witnessed blood and sacrifice.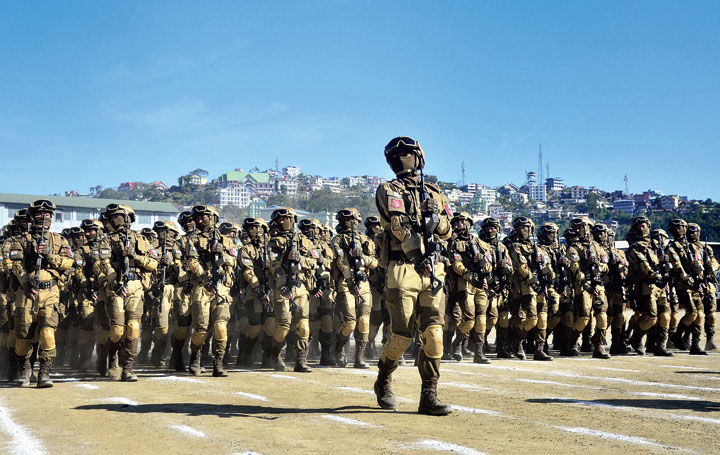 The crucial role of the Assam Rifles is mostly unknown.
The World War II images and reminiscences predominantly focus on the European Theatre of the War.
To remedy the information gap, the book was written by the 5 Sector Assam Rifles under inspector-general Assam Rifles (North), Maj. Gen. P.C. Nair.
The 180-page book not only includes accounts of the battle from a soldier's point of view but also that of the people of Kohima who either participated in the battle or saw it raging in their villages.
The book also draws its contents from National Archives of India, museums in Kohima, Imphal and Shillong besides stories of the Indian National Army under Netaji Subhas Chandra Bose who came very close to Kohima during the battle.