Assam may lift Internet ban today
Internet services were suspended in the state on December 11 following violent protests against the Citizenship Act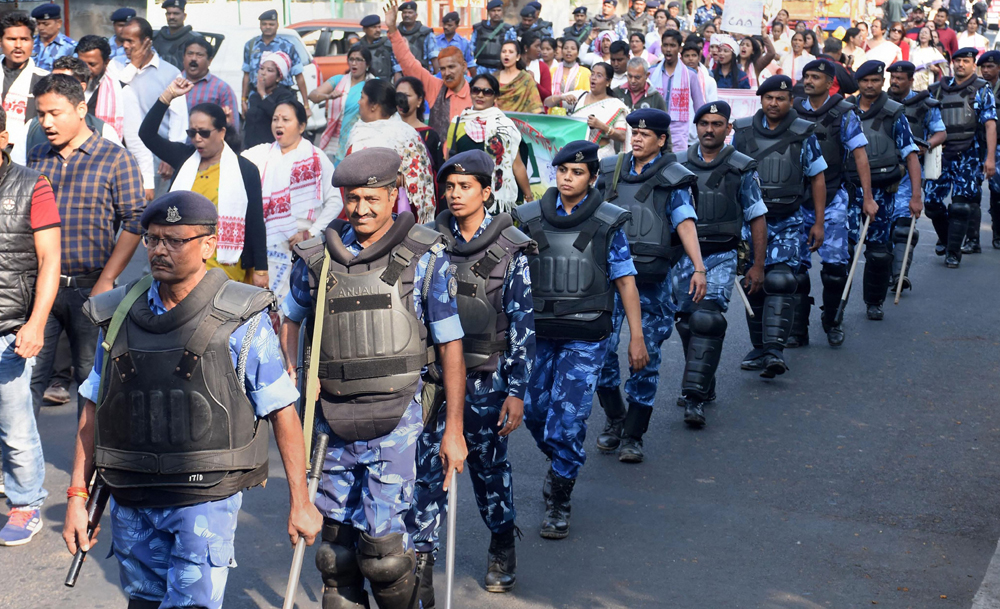 ---
|
Guwahati
|
Published 19.12.19, 09:54 PM
---
The Assam government on Thursday said mobile Internet services in the state would be restored from Friday though Gauhati High Court ordered its restoration by 5pm on Thursday.
The court, however, gave the government a free hand to stop or block "explosive" messages and videos on social media platforms that may trigger violence in the state.
The court's direction came following the filing of four public interest litigations by journalist Ajit Kumar Bhuyan and advocates Bonoshri Gogoi, Randeep Sharma and Debakanta Doley, saying that banning of mobile Internet service was a violation of human rights.
The court observed, "Incidents of violence and vandalism that prevailed on the date of promulgation of the initial notification of banning mobile Internet, with apprehensions of misuse of the services that would stoke violent activities affecting public safety, indeed justify the initial action of promulgation. But now no material is placed to show that there is no palpable shift of the situation and things have remained constant. In fact, over the last few days, as brought to the notice of this court by the counsels representing the petitioners, there is an obvious shift of situation to a better state of affairs."
Mobile and broadband Internet services were suspended in the state on December 11 following violent protests against the Citizenship (Amendment) Act. On Tuesday, the high court had directed the state government to review the law and order situation and accordingly restore Internet services in a phased manner. Broadband services were restored on Tuesday.
The state government informed the court on Thursday that a review meeting of the state authorities had taken place on Wednesday and considering the inputs received from intelligence agencies, it had decided to continue with suspension of the mobile Internet service and bulk SMS till Friday morning. The Centre sought time to file its reply.
The court observed that since mobile Internet service plays a major role in daily life, shutting it down amounted to bringing life to a grinding halt.
"As an interim measure, the court makes a direction to the additional chief secretary to the Assam government, home and political department, to restore the mobile Internet services of all mobile service providers in the state commencing 5pm on Thursday," the court order said.
The service was not restored till the filing of this report. "Tomorrow," senior cabinet minister Himanta Biswa Sarma told PTI in a reply to an SMS sent to him on Thursday, seeking to know when the service was likely to be resumed. He, however, did not specify the time.
The high court will take up the matter after four weeks.