Assam backs third gender
Registered voters of Assam have largely supported the rights of the transgenders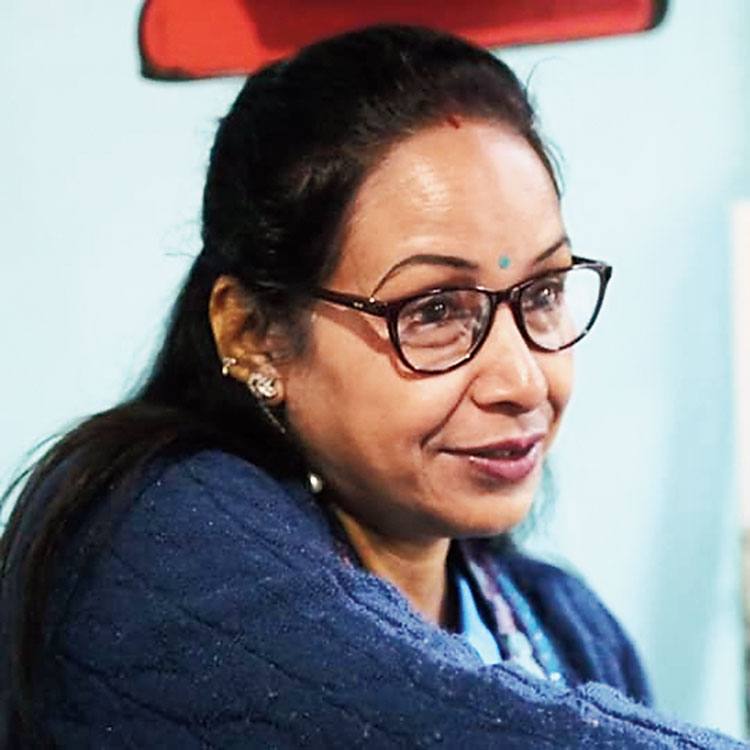 Dipti Gohain
A file picture
---
Doomdooma
|
Published 22.03.19, 07:08 PM
|
---
Registered voters of Assam have largely supported the rights of the transgenders and the laws that protect the community.
As part of an interview on the issue on Friday, most of the people backed the rights of the third gender.
Tinsukia College English professor Rana Changmai said, "The whole of Assam stands with the transgenders. The Assamese community never hated them. Altogether 503 transgenders are enlisted in Assam's voter list for the Lok Sabha elections. It clearly shows that they are being welcomed into mainstream society. Yet, a lot of things in this regard is yet to be done."
Dibrugarh deputy commissioner Pallav Gopal Jha said, "Everyone should support laws that prohibit discrimination against transgenders."
Dipti Nrityalaya principal Dipti Gohain said, "There are no negative opinions in Assam about transgenders"
Guwahati Commerce College student Vinay Chouhan, said, "We support their participation in democracy." A Karimganj-based women right activist, Naima Begum, said, "We are not biased and discrimination against the transgenders should stop."
Altogether 503 voters have been enrolled in the electoral rolls of Assam as transgenders and will be eligible to vote in the three phases Lok Sabha elections on April 11, 18 and 23.
Compared to 2014, there has been a substantial increase in the number of voters, who have declared themselves as transgenders or as belonging to the third gender.
In 2014, the Election Commission for the first time released the data on the registration of transgenders as people other than male and female and figures released by the poll panel included 43 from Assam. But All Assam Transgender Association founder Swati Bidhan Baruah said many transgenders are yet to be included in the voter list as they do not have proper identity documents.
"According to the 2011 census, there are 11,374 transgenders in Assam but only 503 of them are enrolled in the voter list," she said.
"Some states like Maharashtra have launched a special campaign to enrol the third gender on the electoral rolls, the Assam government should also take such a step," she added.