Arrests at Manipur University
Manipur police on Thursday night arrested 89 students of Manipur University and six teachers for acting against the new vice-chancellor and not allowing him to enter the university campus on Wednesday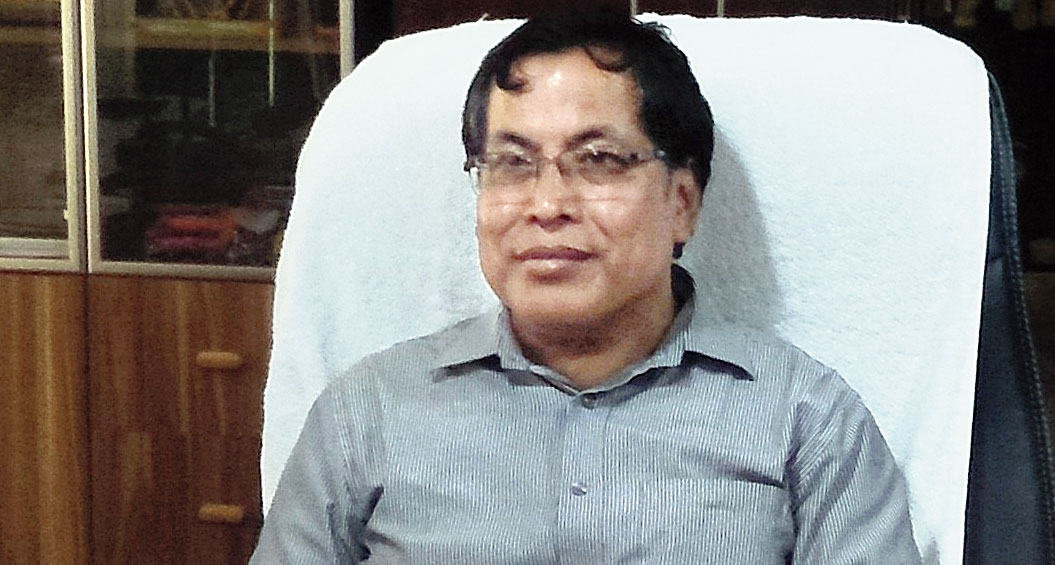 ---
Imphal
|
Published 21.09.18, 05:22 PM
|
---
Manipur police on Thursday night arrested 89 students of Manipur University and six teachers for acting against the new vice-chancellor and not allowing him to enter the university campus on Wednesday.
The arrests were made following a complaint made by the vice-chancellor of the university, professor K. Yugindro, at Singjamei police station against 31 members of the Manipur University Students' Union and Manipur University Teachers' Association.
The police announced the suspension of mobile Internet services for five days.
Talking to reporters at Imphal police station, inspector-general of police L. Kailun said mobile Internet services will resume after the situation improves.
He said the professor made a complaint on alleged assault by members of the teachers' association and students' union of the university when he visited the campus to take up duty as vice-chancellor.
"On the basis of the complaint we filed a case. Last night, the police raided the boys' hostels and some other residential areas. We did this with the permission of the vice-chancellor and in the presence of a magistrate. When we reached the hostel some students tried to block us. We overcame and arrested the teachers and the student leaders," Kailun said.
The police also fired tear gas shells at the hostel.
Kailun said only the accused will be produced in the court. The others will be released. "We appeal to the students of the university to maintain the academic atmosphere."
The Manipur PCC has the termed the state action as dictatorial and demanded immediate release of the arrested students and teachers.
Former chief minister Okram Ibobi Singh told reporters at Congress Bhawan here, "We strongly condemn the raid inside the campus. This dictatorship cannot be tolerated by the Congress in this democratic country."
Former deputy chief minister Gaikhangam said, "The act of security forces on the university campus is a challenge to democracy, which is more serious than declaration of emergency in the state. This reign of terror should be stopped. No force can stand against the people's voice."
At least 11 students were injured in the clash with the police.
Yugindro, who was appointed as pro vice-chancellor by vice-chancellor Adya Prasad Pandey during his leave period, said he was carrying out the orders of the HRD ministry that he should continue as vice-chancellor.
With the suspension of Pandey by the ministry on September 17, the ministry handed over the charge of vice-chancellor to Yugindro.
The university community claims that professor W. Vishwanath, who was the vice-chancellor in-charge, has to continue as the vice-chancellor.
The HRD ministry appointed Vishwanath as vice-chancellor in-charge as Pandey was given leave for inquiry over the allegations by the university community against him.
On Friday, members of various women's groups came to the university to meet the students. The police allowed a few representatives to enter.