Protest rider for teachers in Assam
If a government servant is found criticising the government, he/she would attract disciplinary action: Order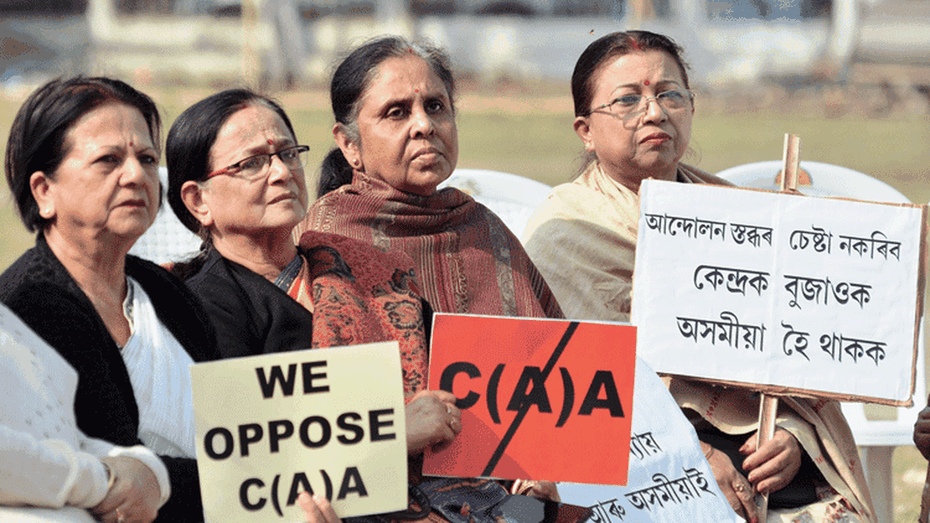 ---
|
Guwahati
|
Published 30.12.19, 08:07 PM
---
In the wake of statewide anti-Citizenship Amendment Act (CAA) protests, the Assam government on Monday issued another order, restricting the teacher community from making any statement or opinion criticising the government.
The order from the state director of higher education came a week after a similar order was issued by the elementary education department.
"It is being brought to the notice of all concerned that under Rule 7 of the Assam Civil Service (conduct) Rules, 1965, a government servant not make any statement of fact or opinion criticising the government," the order read.
It added that if a government servant is found criticising the government, he/she would be held responsible for violation of the Assam Civil Service (conduct) Rules, 1965 and attract disciplinary action under the Assam Service (Discipline and Appeal) Rules, 1964. The order came despite the state facing criticism from various quarters, including the All Assam Students' Union, that by imposing restrictions on teachers, the government was trying to gag them.
AASU president Dipanka Kumar Nath said the government has opened a chapter of repression through the order.
The state government's move came amid reports that the Union home ministry has opened a cell to monitor social media posts written in Assamese in the wake of the anti-CAA protests.
"We have come to know that a special cell to monitor social media posts written in Assamese has been formed by the Union ministry of home affairs. This cell will monitor the posts against the Act," a source said.
A home department official said he is unaware of any such move but the state has been monitoring social media posts which may affect the law and order situation.
The source added that the cell has been formed following a meeting with IT experts and software engineers. About 33 people from Assam will help a five-member team monitor the posts.
People from Assam are expected to explain their posts to the government if they are found to be "derogatory" or "against the government" the source said, adding that social media platforms might also be asked to remove such posts or even block those accounts.
Over one lakh keywords that will help the cell trace persons with "derogatory posts against the state" are being listed for the monitoring process.
Additional reporting by Mohsin Khaiyam