A day for sparrows celebrated with various activities in Assam
Time and again environmentalists have raised concerns on the dwindling homes of these avian species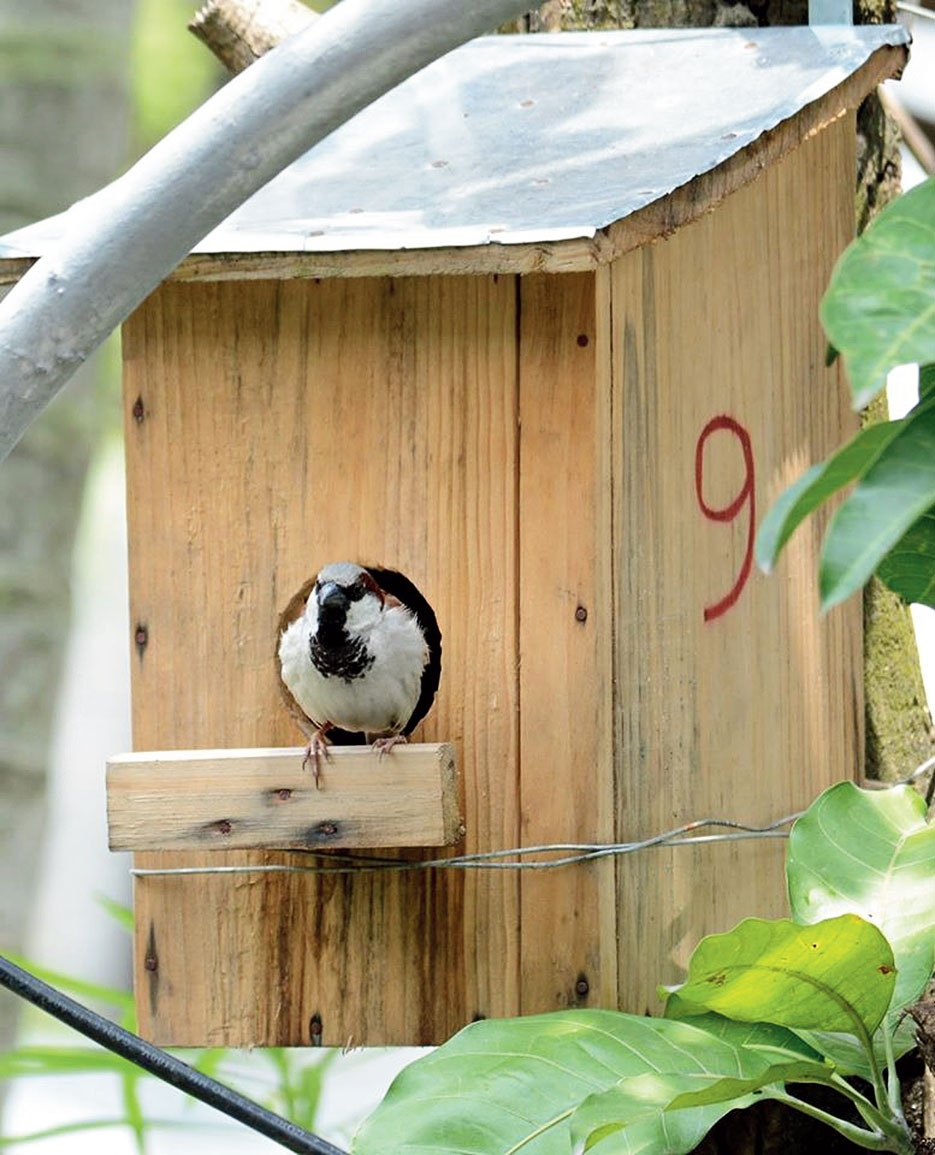 ---
|
Guwahati
|
Published 20.03.20, 07:30 PM
---
Environmentalists, wildlife enthusiasts and bird lovers celebrated World Sparrow Day with various activities.
Members of Help Earth, an NGO, donated bird boxes to school students and asked them to monitor the process of nesting of birds.
"We have managed to sell a few of the bird boxes. Some of them are donated. Installation of boxes on trees is a continuous process. From 2017 we have been installing boxes near Dighalipukhuri. We have asked the students to monitor the happenings and report back," Help Earth chairman Jayaditya Purkhayastha said.
Time and again environmentalists have raised concerns on the dwindling homes of these avian species.
Sparrows traditionally resided in Assam-type houses. When RCC buildings started replacing traditional corrugated-roof houses here, homes of sparrows also started diminishing. However, raising awareness has brought the sparrows back.
"Homes for the sparrows can be made easily. Sparrows will build their nests in whatever gaps or cracks they find. Keeping water for them is also necessary as there are dearth of open spaces with water," Purkhayastha added.
The Eco Camp of Arya Vidyapeeth College has brought 10 bird boxes from Help Earth to install it on its premises.
"It is an amazing feeling that house sparrows live with us in this concrete city of Guwahati. In fact, they are an integral part of our lives. In our homes they live and raise families in a dozen of nests, built in shoe boxes or wooden boxes. I was excited to see a herd at my in-laws' place. They were integral parts of the joint family living in an Assam-type house. Now, we live in a concrete structure in the same place, along with them. They also invite guests, including the red-vented bulbul, crows, oriental magpie robin, common myna, Asian pied starling, bank myna and jungle myna among others, to have food and water from the plate that we offer to them," writer Ratna Bharali Talukdar said.