4 Rohingya refugees rescued in Aizawl
This is the third time Mizoram police have rescued Rohingya women in the past 3 months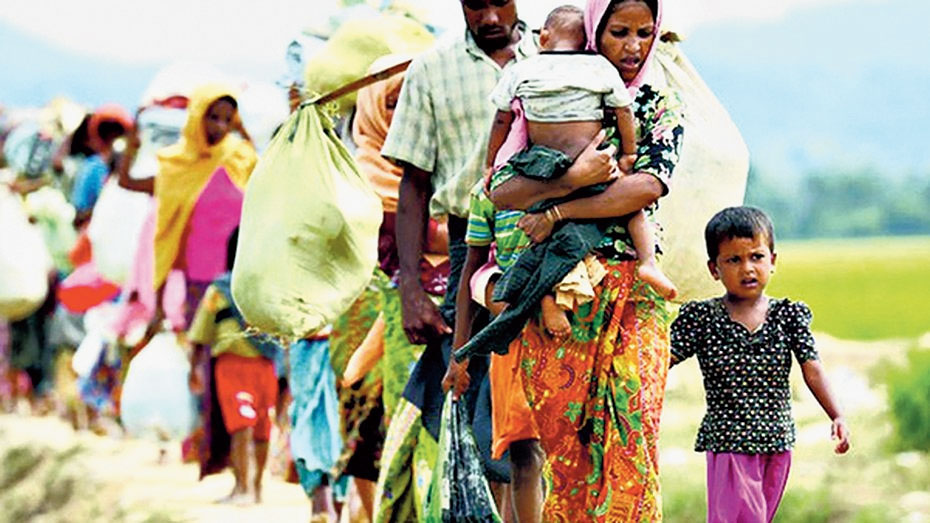 ---
|
Aizawl
|
Published 06.07.19, 06:56 PM
---
Four Rohingya refugees, including two minors, suspected to have been trafficked, were rescued here on Thursday night, police said on Saturday.
Two drivers, who transported the victims, have been arrested, the police added.
This is the third time Mizoram police have rescued Rohingya women in the past three months.
The police said two 20-year-old women and two minors, aged 14 and 12 respectively, were rescued from a maxicab between Bungkawn and Durtlang while being transported to Myanmar. The victims had stopped at a car stand when the police rescued them.
The police added that one of the maxicab drivers was a non-tribal. They said the women had been brought from Bangladesh and were about to be sent to Malaysia from Myanmar. The victims were sent to a protective home here after being produced before the magistrate on Friday.
On April 23, eight Rohingya women, aged between 18-22 years, were arrested at the Vairengte checkpost on the Mizoram-Assam border while they were trying to enter Mizoram without valid travel documents.
The police said the women belonged to the Kutupalong refugee camp in Bangladesh's Sabulara and had been abducted while going to the market.
The police also rescued another eight Rohingya girls, aged around 15-16 years, from Dungtlang village in Champhai district on the Mizoram-Myanmar border on June 17.
The girls, allegedly trafficked from Bangladesh, were being sent to Myanmar via Saikhumphai village.
Though the Centre directed all states to deport all Rohingya refugees immediately after arrest, the Mizoram government could not hand over the women to the Myanmar government owing to the absence of an extradition treaty between India and Myanmar.
Mizoram shares a 510km unfenced international border with Myanmar and 318km with Bangladesh.
The Mizoram government has alerted all police outposts along the inter-state and international borders over the refugee issue.