2 Ulfa men held for Republic Day blasts
Five low-intensity bombs exploded during the Republic Day celebrations across Upper Assam on Sunday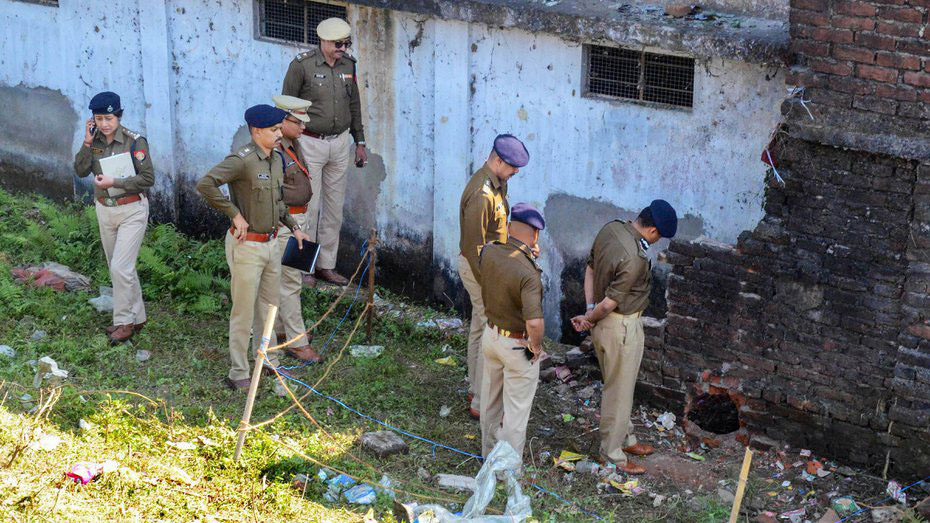 ---
Dibrugarh
|
Published 30.01.20, 07:02 PM
|
---
Two Ulfa (Independent) cadres, suspected to be involved in the Republic Day bomb blast at Teok ghat, were arrested from Sepakathi in Upper Assam's Charaideo district on Wednesday.
The cadres, Manas Jyoti Padmavat alias Bastab Jyoti Asom, 26, and Chow Lakhi Longno alias Rubul Asom, 30, joined the banned militant outfit in 2009 and 2017 respectively.
Charaideo superintendent of police Anand Mishra said the cadres were arrested in a joint operation by the army and police. "The army interrogated the cadres and handed them over to police. They were planning to escape to Nagaland after the incident. We will take strict action against them. More of the accused are likely to be arrested," Mishra added.
The police said one 5.56mm AR HK33 rifle with 33 live rounds and two magazines were recovered from the cadres.
Five low-intensity bombs exploded during the Republic Day celebrations across Upper Assam on Sunday.
Two blasts took place around 8am in Dibrugarh town. The third occurred around 8.05am at Peopoltol Tiniali in Duliajan. Another explosion near Koliapani bridge rocked Doomdooma in Tinsukia district. The fifth blast occurred at Sonari in Charaideo.
The first blast was reported from outside a shop at Teok ghat in Sonari. Three explosions took place in Dibrugarh — two at Graham Bazar and AT Road, beside a gurdwara, and another at the oil township of Duliajan.
The police said the two blasts in Dibrugarh town and the one at Duliajan were timer-fitted improvised explosive devices. The blast at Sonari is said to have been caused by a grenade.
Ulfa (I) said all the blasts were carried out by them.