"10, 9, 8,… Everyone, wish you all the happiness, peace, success, prosperity in your life, 7, 6, 5, 4, 3, 2, 1,…. Happy New Year!", echoed Harrdy Sandhu, as he brought in the year 2022 with a countdown at PC Chandra Gardens Golden Acres this NYE, organised by What's in D Name, in association with The Telegraph. The Bijlee bijlee star had the atmosphere on fire not just with his tunes, but also his killer moves.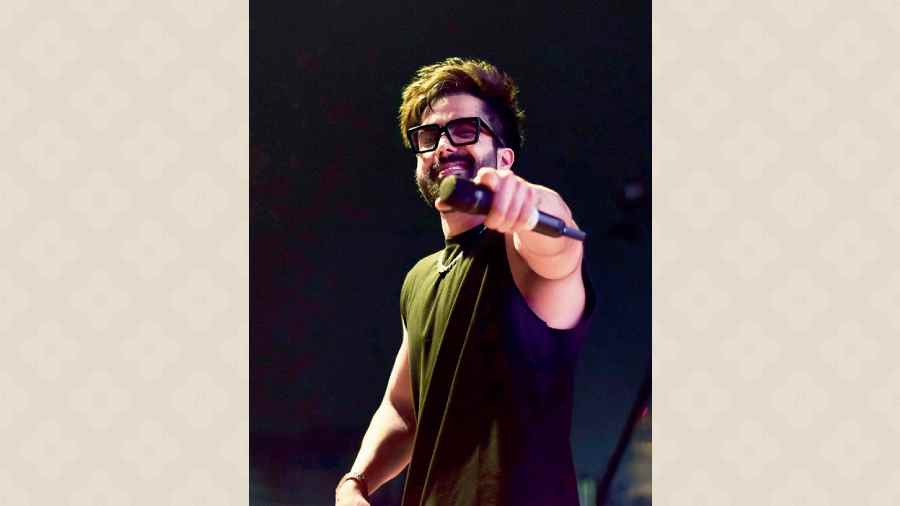 Supported by Calcutta DJs Abhishek and Yafi, and visuals by VJ Rishank, pop sensation Harrdy Sandhu took over the stage a little post 10.30pm and went on to perform for a whopping two hours. The crowd swooned, danced and made merry as it struck midnight and the stage was lit up with fireworks to ring in the new year. Top tunes such as Jee karda, Titliyan and Kya baat ay kept the night sizzling.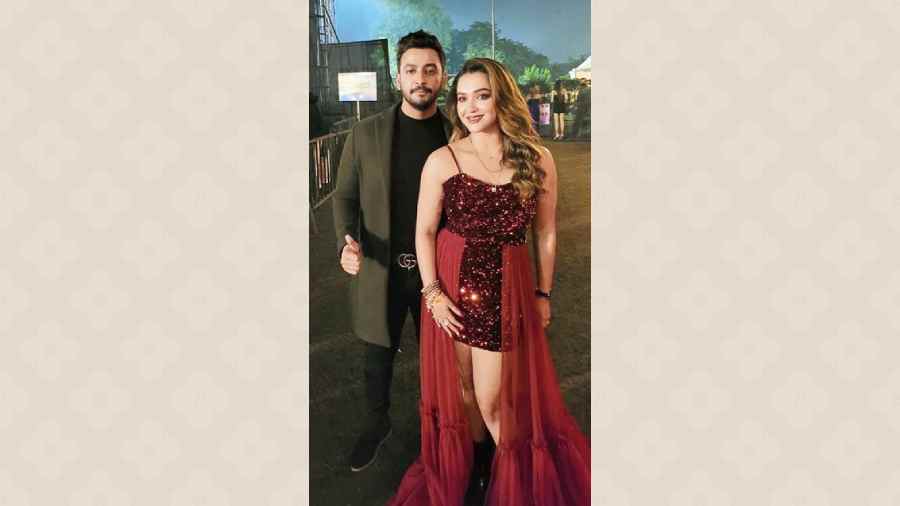 #SPOTTED: Tolly heartthrobs Bonny and Koushani making the most of the power-packed night. Dressed in a shimmery maroon asymmetrical dress, the actress looked ravishing, while beau Bonny was spotted in black jeans and tee with a dark grey blazer, looking dapper.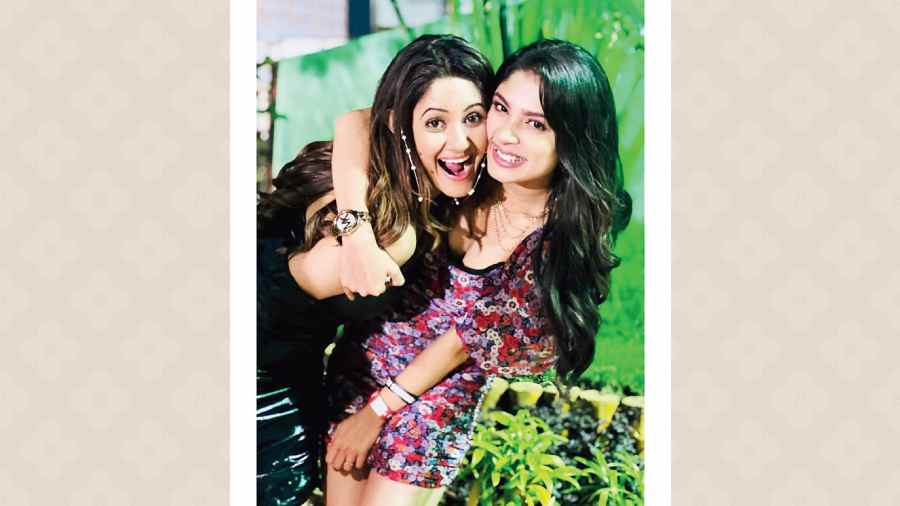 #SPOTTED: Tolly TV dames Trina Saha Bhattacharya with friend Adrija Roy. "Bijlee bijlee is my favourite song of the year, and the end to the year could not have been a better one than this," smiled Trina who was turning heads in a one-shoulder latex black mini dress, while Adrija opted for a floral number.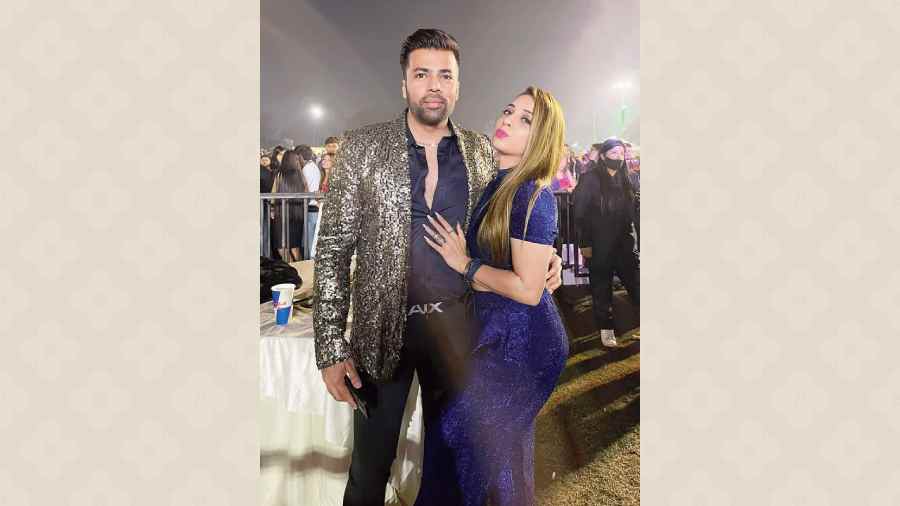 Twinning in glitter were husband and wife Adnan Hasan and Nayab Aftab who were seen grooving throughout. "Bijlee bijlee got us rocking into 2022. Loved the non-stop energy of Harrdy Sandhu on stage. It was all worth watching this rockstar for NYE", chimed Nayab, a marketing professional.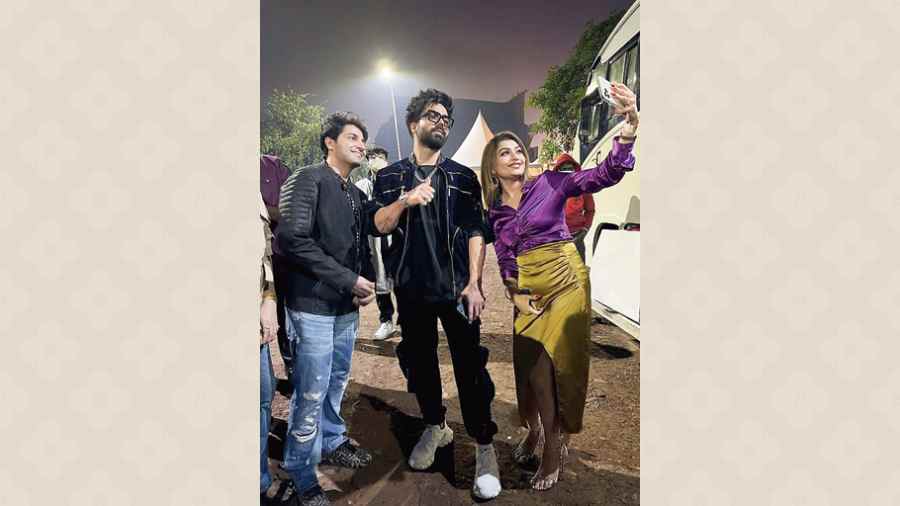 "Harrdy Sandhu packed a powerful punch with his spirited performance. Our favorite song hands down is Bijlee, especially because of the hook step," said Shan Bawa, entrepreneur, who was spotted clicking a backstage selfie with Harrdy Sandhu along with wife Priyadarshini G. Bawa.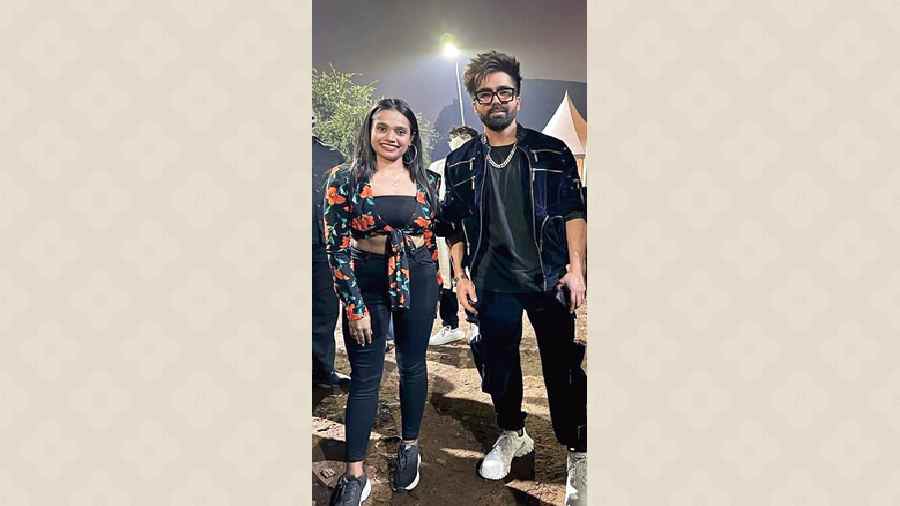 CA final-year student Anindita Chakraborty could not contain her excitement as she got clicked with her favourite star. "His Bijlee bijlee song set the mood for the entire concert, and set the venue on fire. But my forever favourite will be Yaar ni mileya," quipped the fitness enthusiast.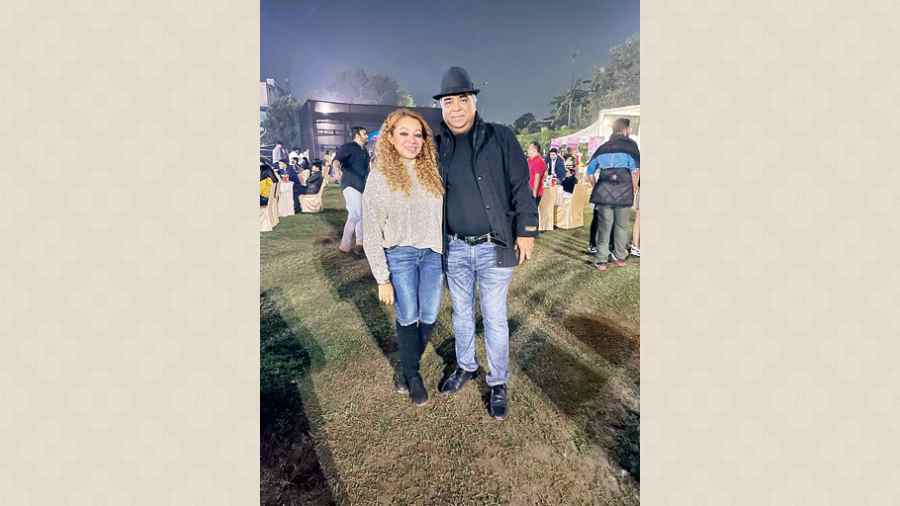 "Best moment was when Harrdy started singing Salman Khan's song O o jaane jaana. We felt young once again," cheered Sadia Rafi, dressed in a shimmery top, who danced the night away with husband Hiyatullah Khan.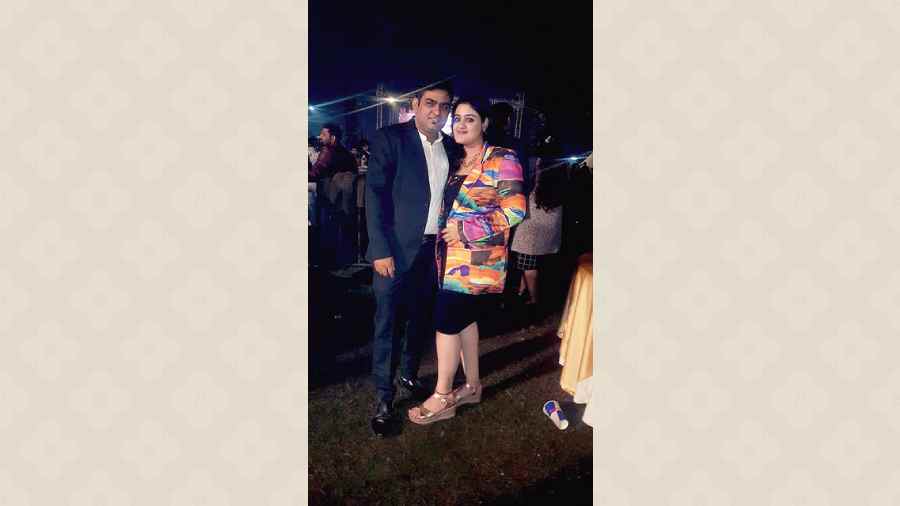 "Listening to Harrdy Sandhu live was an amazing experience, and hats off to the entire team that organised such a big event maintaining all Covid protocols,'" said interior designer Juhi Kapoor who posed alongside husband Navin Sharma, regional manager of a tech brand.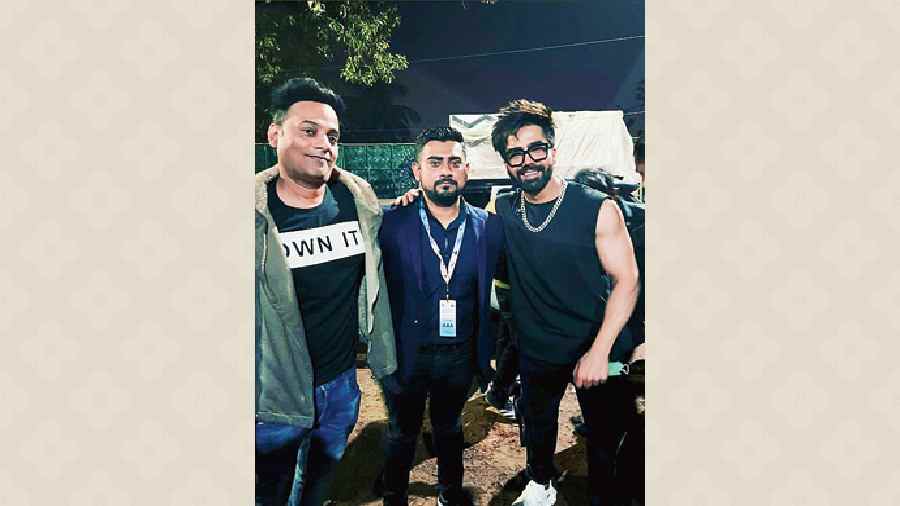 Organiser speak: "We decided to end the year on a musical high and that's what the city proved by enjoying Harrdy Sandhu live. It was a super energetic evening and we say thank you to the city for supporting us always," said Rajdeep Chakraborty (centre) and Anshuman Singh, partners, What's In D Name, the ones who brought the artiste to Calcutta.