A getaway destination far removed from the chaos of the city to enjoy your own company. There are few joys as peaceful as the gift of serene walks alongside a mangrove-lined beach, watching the waves come and go. About 150km from Kolkata, near Bakkhali, in West Bengal's South 24 Parganas district, is the tranquil spot of Henry's Island.
The island, at the western edge of the Sunderbans and part of the Ganga-Brahmaputra delta, is a serene getaway with crowd-free beaches where you can spend hours soaking in the views as you watch crabs scurry across the sand.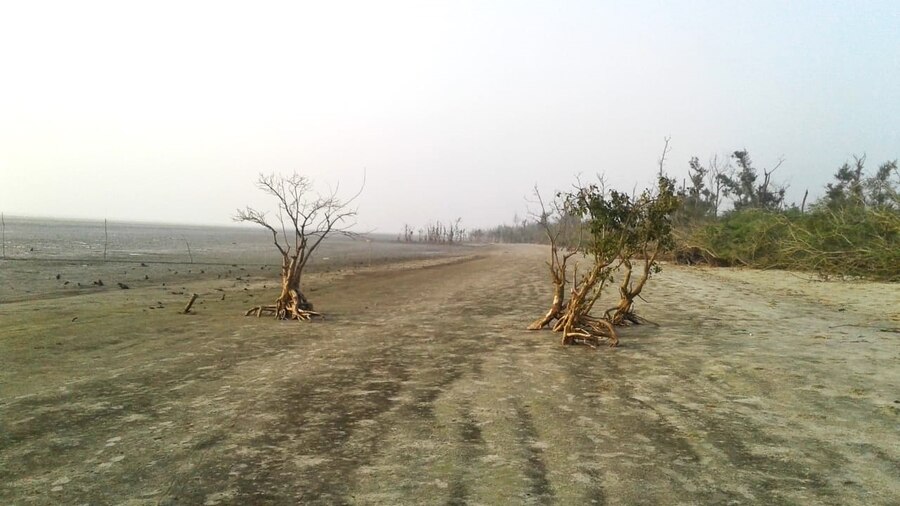 Exposed mangrove trees with intertwined roots on the beach
Reaching Henry's Island by road involves a few hours of driving and a ferry ride. Whether you're driving, taking a bus or arriving by train, the first sight of the secluded beaches, and a deep breath of sea-scented air, melts away any fatigue.
A tranquil getaway
Named after a British surveyor who fell in love with the place, Henry's Island is one of those spots that has remained almost untouched and fresh in the face of growing commercialisation. The simple but picturesque charms of the island usurp you within moments of arrival.
Panoramic waterfront views soothe even the most frayed city nerves. A chance to frolic or walk on beaches of soft sand bordered by sparkling clear water on one side and casuarinas on the other is rare. The sun, sand and sea, along with ancient mangrove trees that dot the sand and also thrive, green and full, paint a canvas for indelible travel memories.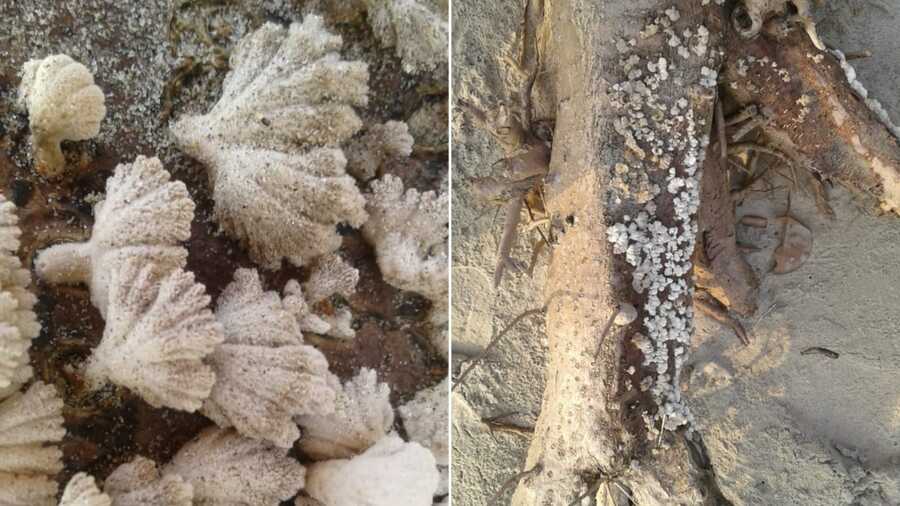 Barnacles growing on distressed wood at the beach
A trip to Henry's Island is usually for languid days. The walk to the beach goes through a stretch of mangrove jungle and across a bamboo bridge. Clear blue skies greet the mornings as you watch fishing boats bobbing along the water and fisherfolk hauling in their catch. Hunt for shells with a drink of fresh coconut water and delight at the sight of thousands of red crabs darting about the beach.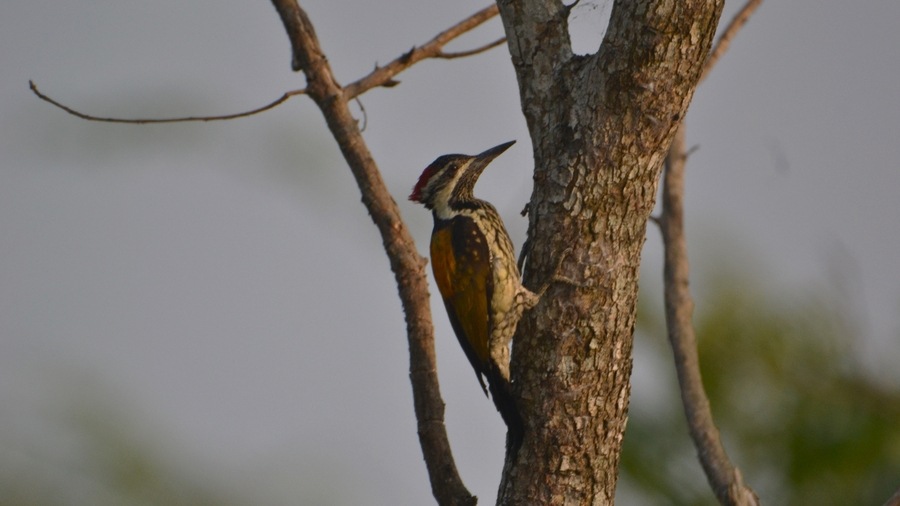 Flameback Woodpecker
Henry's Island is also known for its fauna and wildlife sightings. There are opportunities to spot birds such as the flameback woodpecker, pond heron, oriental magpie-robin, brown shrike, blackcap kingfisher, among others. If you're lucky, you might also spot the shy and elusive Indian jackal.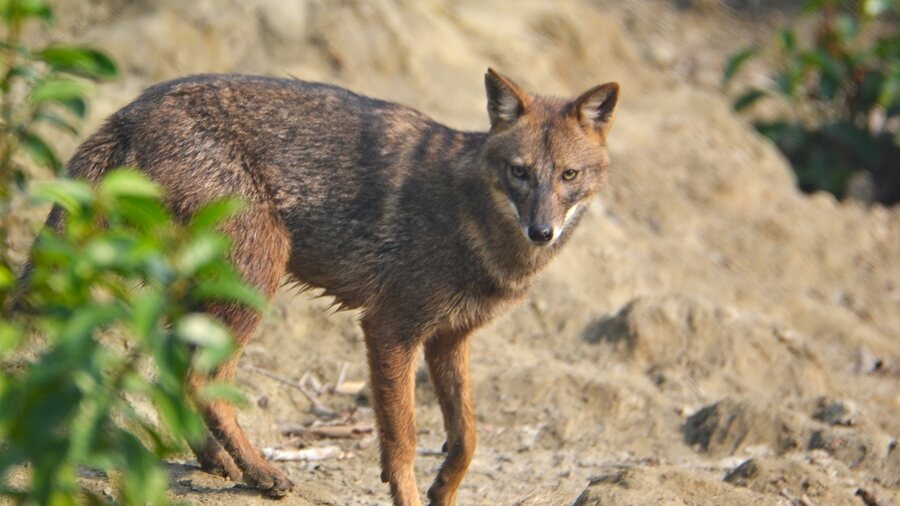 Indian jackal
Crisscrossed by rivers and rivulets, the island is home to many bheris, or shallow ponds, for pisciculture – allowing lovers of seafood to feast on the freshest catch. Homely but delicious fare is also available at stalls along the beach.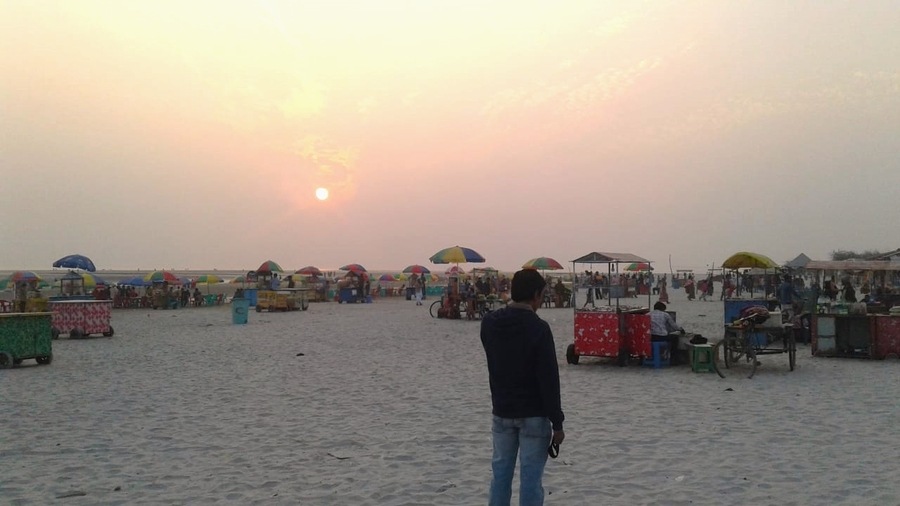 Stalls selling freshly caught, cooked fish and other fare at the beach on Henry Island
If a peaceful quick getaway from Kolkata is what you're seeking, Henry's Island should be on your list.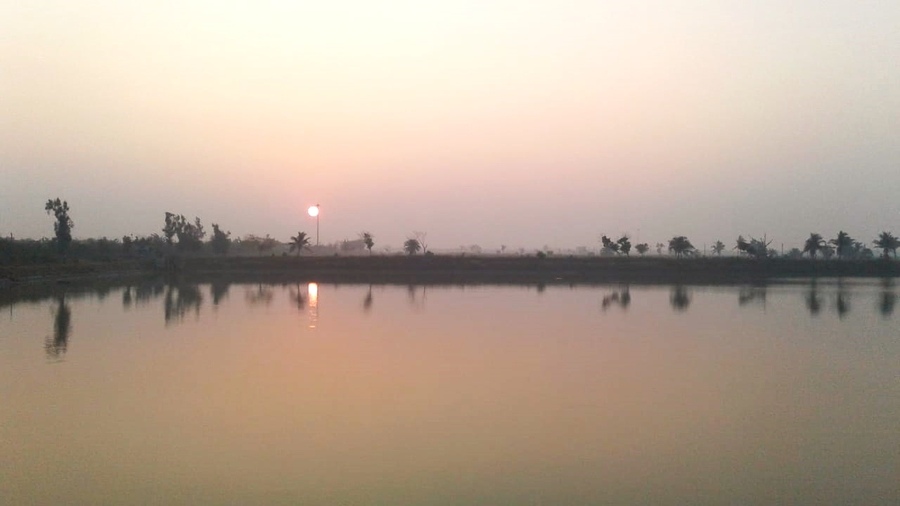 The sun shines over a 'bheri'
Travel details:
The drive to Henry's Island from Kolkata is about five-hours long, through Diamond Harbour, Kakdwip and Namkhana. A ferry at Hatania-Doania creek takes visitors to Bakkhali and Henry's Island is a 20-min drive away
There are buses that leave from Esplanande every morning, or one can travel by train till the Namkhana railway station. There are public transport options available at the station. 
There are limited options to stay at the island with a handful of establishments at the island and in nearby Frasergunj, 8km away. The West Bengal State Fisheries Department runs the  Sundari Tourist Complex in Henry's Island and the 'Sagarkanya & Sagari' Benfish Lodge at Frasergunj.