As a city deeply rooted in arts and culture, there is no dearth of historical landmarks in Kolkata, like the Victoria Memorial, the National Museum and Town Hall, among many others. Modern structures like The 42, Forum Atmosphere and ITC Royal Bengal have also become a part of Kolkata's cityscape. And now, an upcoming skyscraper — Ideal Unique Centre — is set to join the ranks of these hallowed structures.
Located near Science City, adjoining Forum Atmosphere at EM Bypass, the speciality of Ideal Unique Centre is going to be a decorative 'crown' placed on its roof. The building, which is the brainchild of city-based Ideal Group, and is being developed by Mumbai-based Architect Hafeez Contractor (AHC), is expected to be completed later this year, standing at a towering 167m, with G+31 floors.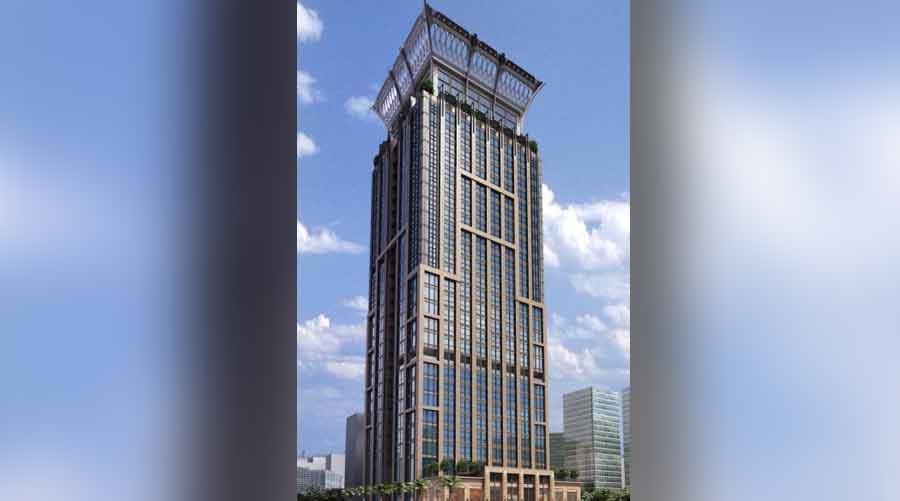 The Ideal Unique Centre is being developed by Mumbai-based Architect Hafeez Contractor
Nakul Himatsingka, director of Ideal Group, revealed that the location was crucial for this project. "We came on board in 2013. In the last few years, Kolkata's centre has moved from Chowringhee and Park Street towards Science City, and we realised that there was a lot of potential for a commercial hub here," he said  
The idea shared with AHC (also the firm behind The 42) was to create an imposing structure that everyone visiting the city should see. The project was initially supposed to comprise G+27 floors. Ideal Group later applied for four extra floors with the iconic crown complementing it. When completed, "the top will offer stunning views of the entire city," Himatsingka added.
He further revealed that the inspiration for Ideal Unique Centre came from his time spent working and studying in New York City. "I love the skyscrapers of NYC, which have huge lobbies and touch the sky. We have tried to bring this concept to Kolkata, along with the best architectural standards in the world," he said. The project covers over a million sq ft and "our lobby itself covers 14,000 sq ft, with a 55-feet-high ceiling."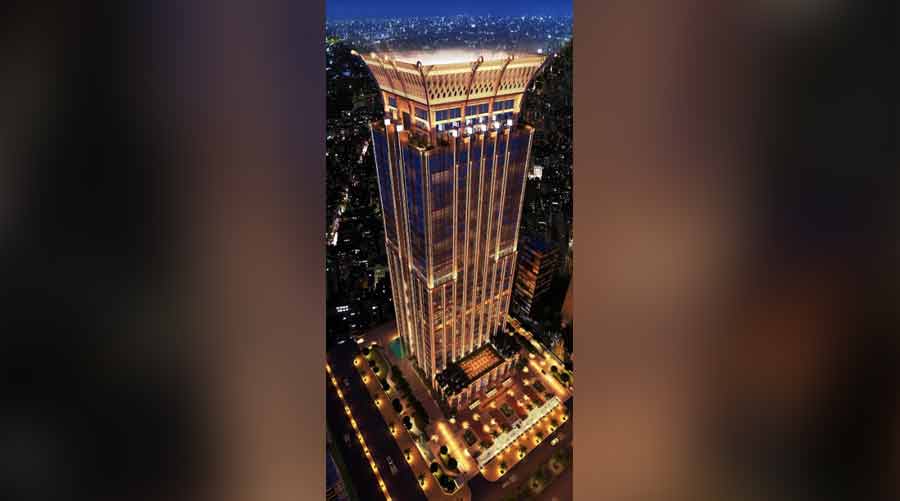 The Ideal Unique Centre is, in many ways, inspired by the skyscrapers of New York City
A utilitarian decision Himatsingka drew attention to was overcrowding in elevators. "Even the best designed buildings tend to have a queue at elevators during peak office hours. To combat this, we have installed 16 high-speed elevators that have cutting-edge global specifications."
One of the largest commercial projects in the city, this structure is expected to make a mark on Kolkata's skyline. Beyond the buzz, Himatsingka has a clear aspiration for the project. "Going forward, we want Ideal Unique Centre to be the benchmark in terms of design, stability and construction quality for all commercial projects in Kolkata," he said.
[All images are representational and may vary from the actual structure.]