If there's one piece of advice you're likely to get from friends who've been to Maasai Mara, it is to head directly from Nairobi airport to the game reserve. Many of my wildlife enthusiast friends who know Maasai Mara like the back of their hand told me to find a short flight and bypass the Kenyan capital.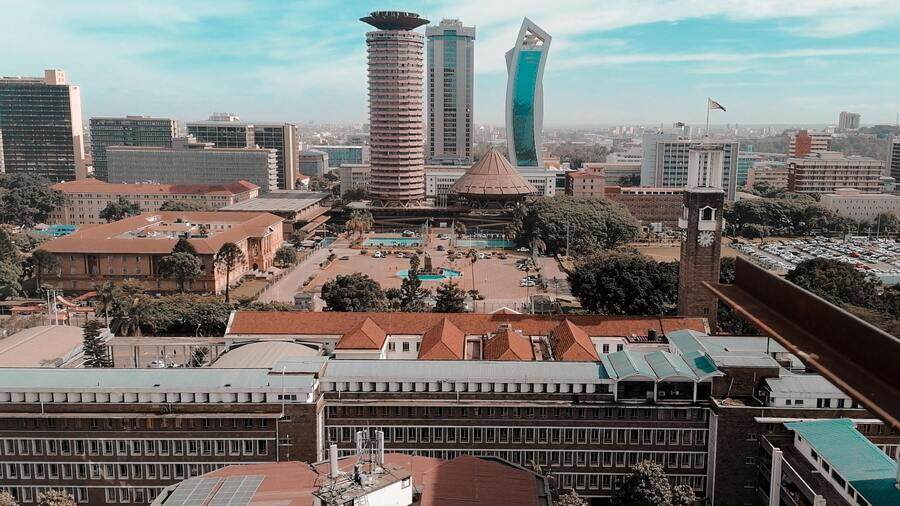 The Kenyan capital city is worth a stop and some exploration before heading off the the famous Maasai Mara reserve
Kenny Murgor/Unsplash
"It's a waste of time" — that's the consistent refrain I heard. And ignored. After a 24-hour stopover, I'm glad I made up my own mind.
Guaranteed wildlife sightings
A national park that borders a city cannot really compete with one of the world's best known wildlife reserves, but Nairobi National Park is worth checking out for guaranteed sightings of the black rhinoceros. My guide at Maasai Mara calls it kifaru (rhino in Swahili) ark.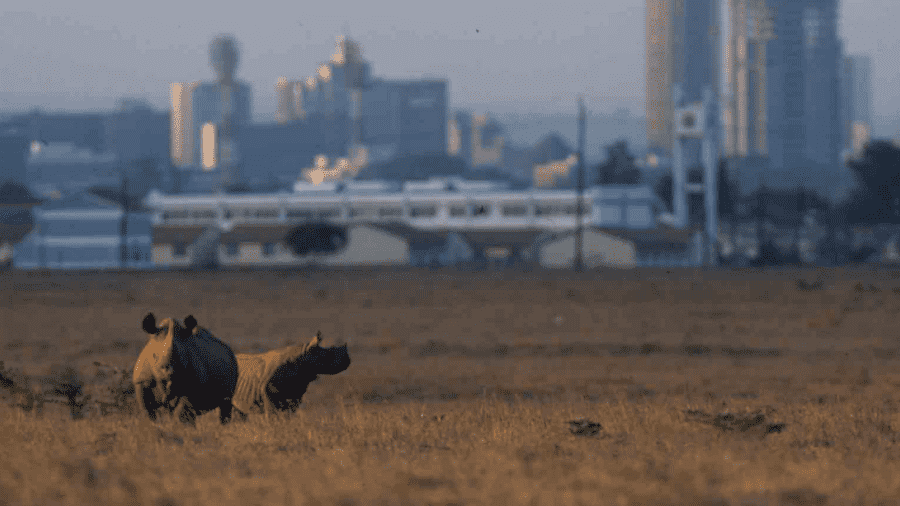 The Nairobi National Park in the fringe of the city is known for its population of endangered black rhino
Image courtesy Kenya Wildlife Service
Spread over close to 120 sq. km, it boasts of the densest population of the endangered black rhino. Aside from lions, cheetahs, leopards, gazelles, the park is also home to 400 bird species. Enough to make me ignore Nairobi's skyline in the background.
Entry fee: USD 60/ Rs 5,000 approx
Take a peek into Kenya's history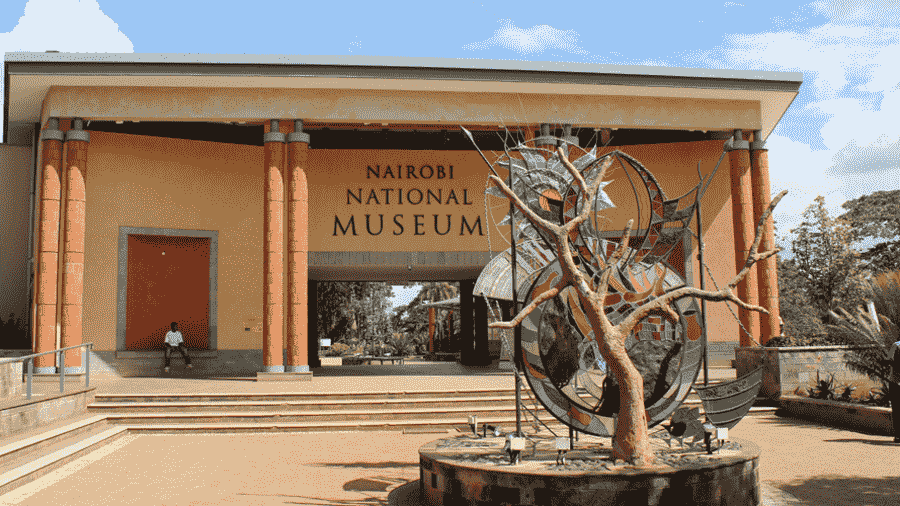 The Nairobi National Museum or the National Museum of Kenya gives an insight into the country's history from a local perspective
Image courtesy National Museum of Kenya
Don't judge Kenya's famous museum by its (small) size. I believe this is a must-visit for anyone who wants an insight into Kenya's history and culture. Established in 1930 in an area that is still called Museum Hill, just outside Nairobi's central business district, this was known as Coryndon Museum till it was renamed the National Museum of Kenya in 1963 after Kenya became an independent nation. The museum, also known as the Nairobi National Museum, went through a three-year renovation in the 2000s.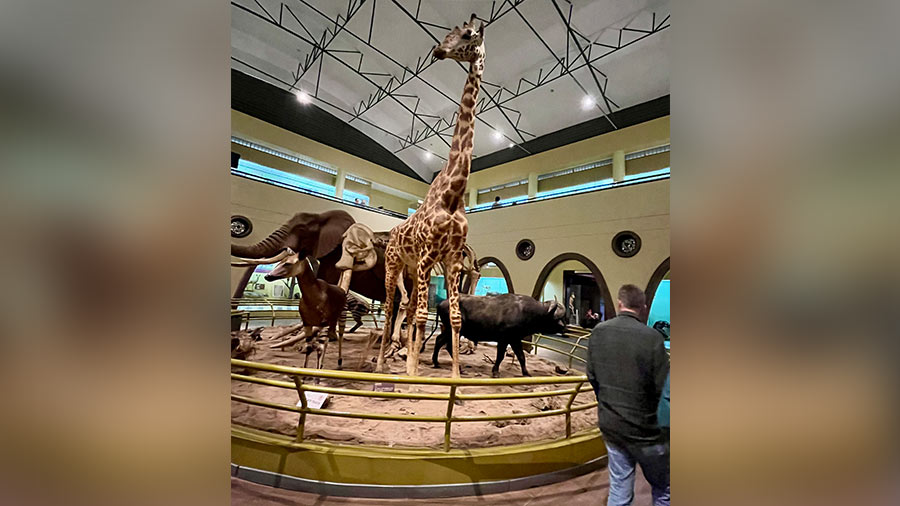 An exhibit showcasing the local wildlife at the museum
Ashwin Rajagopalan
My favourite section of this museum is the Historia Ya Kenya (History of Kenya) Gallery that presents a well-documented local perspective of the country's history. You can glean information on the African nation's different language groups and communities, including the large Indian community in Kenya. The other stop I'd recommend is an exhibition by illustrator, conservationist and author of Born Free Joy Adamson, which consists of cultural, botanical and wildlife watercolours.
Entry fee: KES 1,200 (USD 10)/ Rs 815 approx
Haggle till you drop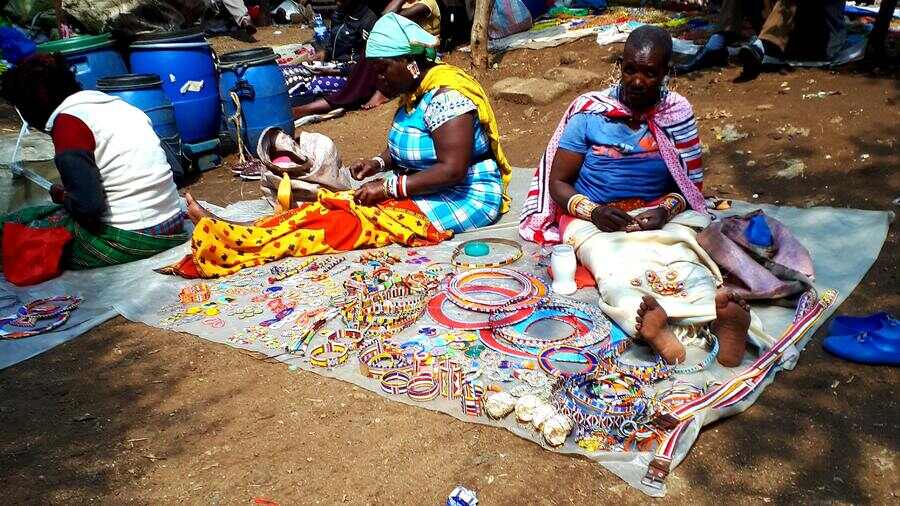 The Maasai market travels through the city
BJ Pearce/Unsplash
Nairobi's Maasai Market keeps moving around the city. I visited it on the day it was at its busiest at the High Court parking lot location in the heart of the city. There's no better place than this open market for traditional handicrafts, curios and jewellery. Look for the colourful Maasai beads that are strung into beautiful bracelets for women and men. You can also find the traditional Maasai shuka or the checked Maasai blanket that the men normally wrap around themselves. This market is also a great spot for wood carvings and dramatic masks. You can shop till you drop at these Maasai markets, but you will need to up your haggling game here and also make sure you carry enough Kenyan shillings.
Beast of a feast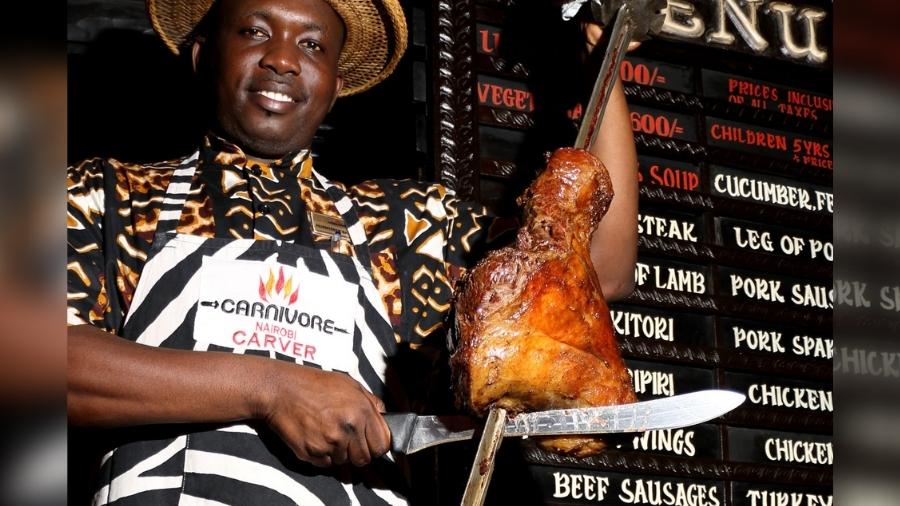 Carnivore restaurant is the most talked about eatery in the city
Image courtesy Carnivore
If you have time for just one big meal in Nairobi, head to the city's most buzzed restaurant, Carnivore. True to its name, Carnivore built its reputation on game meat before Kenya imposed a ban on the sale of game meat in 2004. You can still choose from ostrich and crocodile, apart from more regular options like lamb and pork and while the choice of meats may have changed, the experience is the same. Meats are roasted on traditional Maasai swords over a huge charcoal pit. A crew of carvers move from table to table with swords packed with juicy cuts. There's also a choice of salads and vegetable sides if you experience any unexpected guilt pangs. Carnivore offers a vegetarian menu but it's not a place you want to take your vegan friends to.