Nothing prepares you for Robben Island.
On a recent visit to Cape Town, this infamous prison, now also a UNESCO World Heritage Site, was the first spot I found myself heading towards. This is where Nelson Mandela — the champion of South-African anti-apartheid activism and later the President of the country — was put away for 18 years. As one among the countless who look up to the man whose vision shook a nation, the pull towards this location felt natural.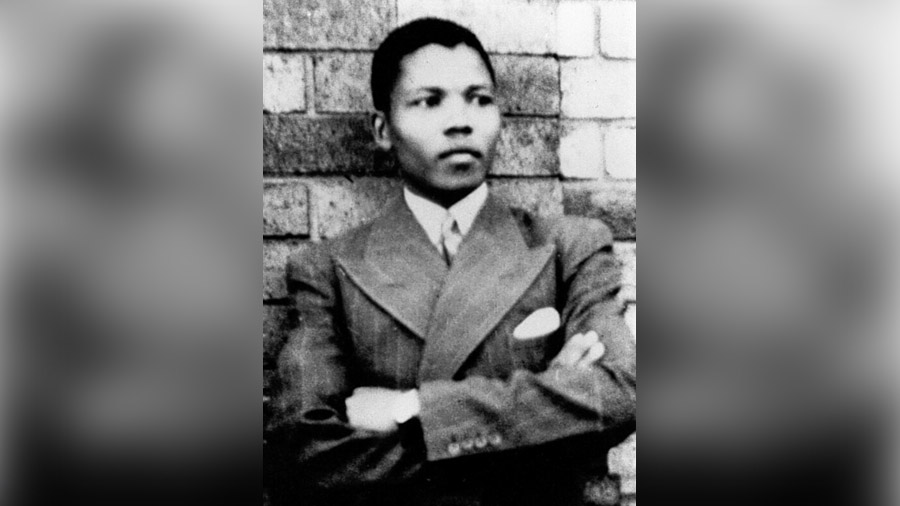 A young Mandela, before he would begin his 18 years of captivity at Robben Island
GPA Photo Archive
My friends in Cape Town had, however, given me a word of caution. Robben Island has the uncanny ability to overwhelm its visitors with powerful emotions and a clingy revulsion that is hard to shake off. I dismissed my friends' warnings; I'd been to Dachau after all. I didn't think that there would be another place that could make me feel worse than a Nazi-era concentration camp. Robben Island proved me wrong.
A picturesque journey to a painful destination
Trips to Robben Island depart thrice a day from Cape Town's historic waterfront, and the journey to the location takes about twenty minutes. As you leave behind the city's scenic skyline, you realise how mockingly beautiful the ride to this notorious prison is going to be. If you're lucky like I was, you can even spot whales en route. Half a day is enough to visit this slice of history. Keep an eye out for the native fauna which includes penguins and springboks.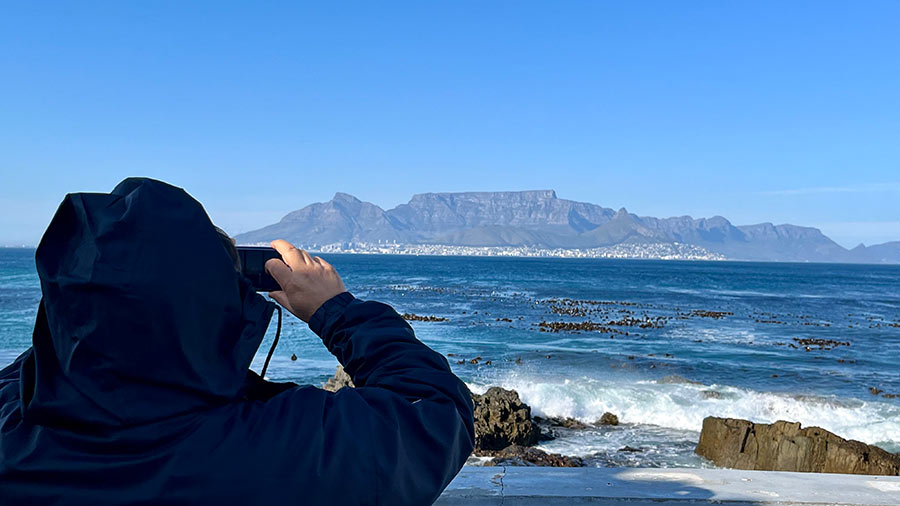 A tourist snaps a picture of the Cape Town coastline, as seen from Robben Island
Ashwin Rajagopalan
The sentient walls are a witness to a history of persecution
Since the late 17th century, Robben Island, which derives its name from the Dutch word for 'seals' (robben), was used for the incarceration of political prisoners, including leaders from other Dutch colonies. From 1961, the apartheid government used this prison exclusively for political prisoners and criminals. No political prisoner ever managed to escape from Robben Island till the 1990s, which is when authorities stopped using the island as a prison.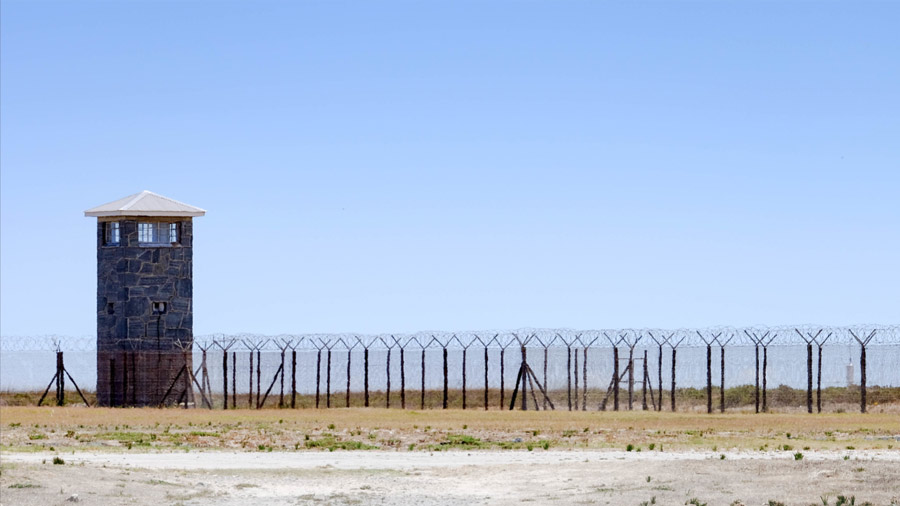 A watch tower and barbed wires remind visitors of what Robben Island used to be
serena_tang
Today, as visitors land on the island, guides await to take them on a tour of the prison premises. Peter Khube, the guide who showed me around, is one of them and it is his special ties to the place that made Robben Island instantly come alive and my visit so much more worthwhile.
One meal a day, one visit a year
Peter was once a prisoner at Robben Island, interestingly at the same time as Mandela. To those who hear him recount his first-hand experiences in the place, the now-empty prison quickly metamorphoses into a site where ceaseless torment and persecution, anchored in the distorted notion of superiority of one race over the others, continued for decades.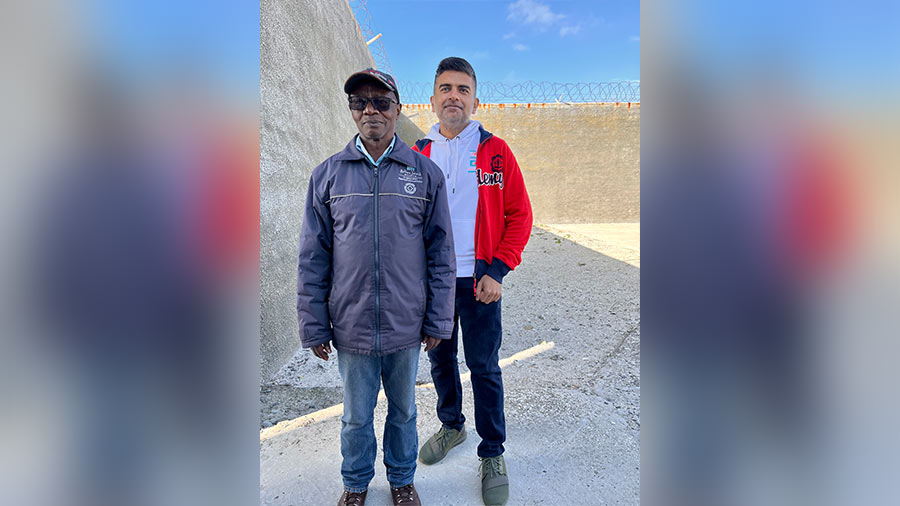 Peter Khube poses for a picture with the author
Ashwin Rajagopalan
Peter talked about the ways of the prison. Prisoners were served only one meal a day and were allowed only one visit a year. Even letters were restricted — two a year, not exceeding 500 words each. There was a copy of a menu with meal quotas for different races — 'coloureds' and Asians were allowed 6 ounces of meat while Bantus only got 5 ounces per day, and that summarises what Robben Island stood for. 
The meals and dietary quotas for Robben Island inmates on display
Ashwin Rajagopalan
When Peter walks you to Nelson Mandela's cell and you pass the limestone quarry where he worked, it's almost impossible not to feel goosebumps on your skin. It is only someone as optimistic as Mandela who can look back at Robben Island and accredit the countless hours of solitude that captivity here brought about as having moulded him into a better person.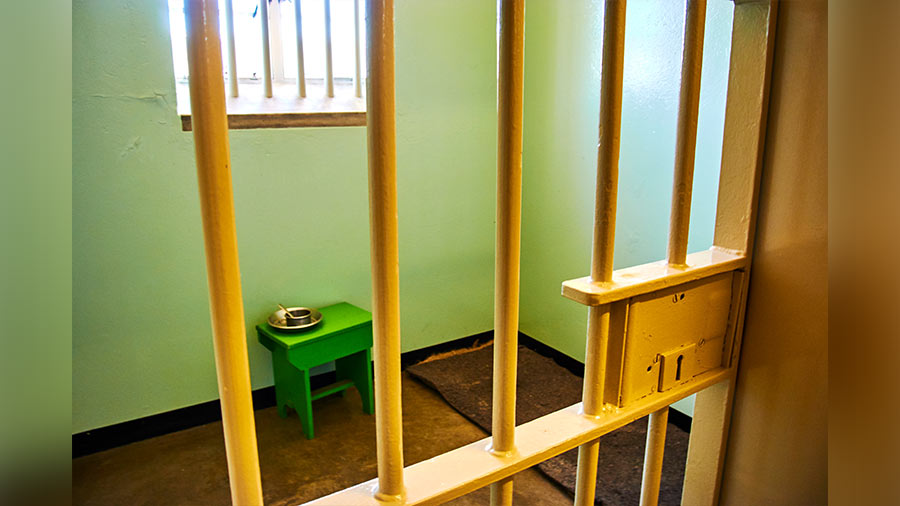 A cell at the prison
Shutterstock
We won't look back in anger
The suffering inflicted on political prisoners like Mandela, just because they dared to think ahead of their time, will always haunt posterity. These episodes of history will go down as contemptible and excruciating, places like Robben Island a poignant reminder of the times when mankind failed itself.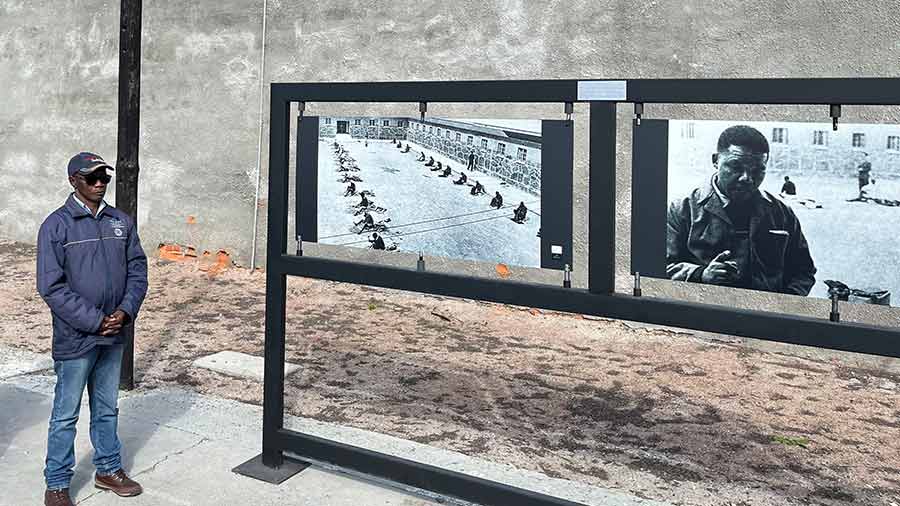 Peter Khube stands next to a picture of Robben Island prisoners at work
Ashwin Rajagopalan
However, it is also times like these that stand testimony to the invincible spirit and courage of a few brave enough to envision an alternate, more beautiful reality. So, although it is difficult to dissociate Robben Island from the history of the place, one can attempt to see it in a different light.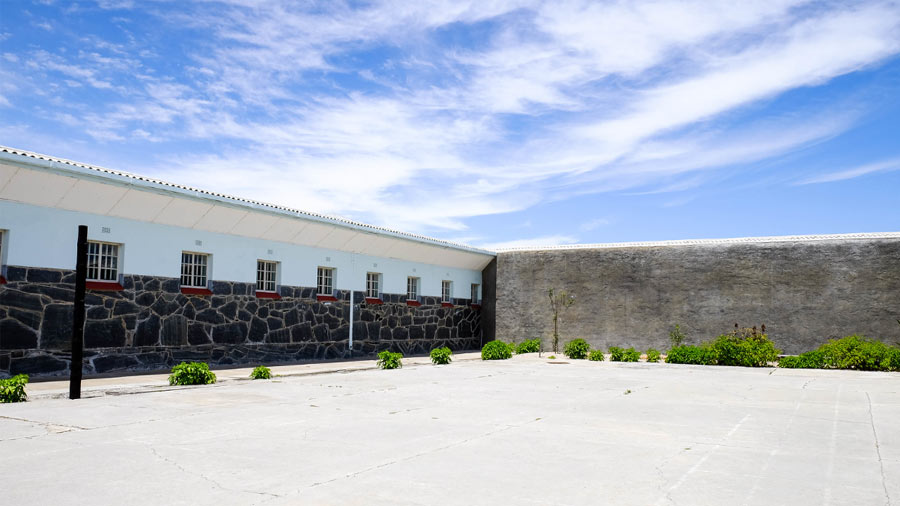 The prison premises stands against the backdrop of a clear, blue sky
serena_tang
As anti-apartheid hero Ahmed Kathrada, who was also once a prisoner at Robben Island, said: "While we will not forget the brutality of apartheid, we will not want Robben Island to be a monument of our hardship and suffering. We would want it to be a triumph of the human spirit against the forces of evil; a triumph of wisdom and largeness of spirit against small minds and pettiness; a triumph of courage and determination over human frailty and weakness; a triumph of the new South Africa over the old."