Raima Sen was in Vietnam recently for Namaste Vietnam Festival that was part of the celebrations of 75 years of Indian Independence as well as 50 years of diplomatic relations between India and Vietnam. This was the actress's first trip to the country and she explored Ho Chi Minh City and Nha Trang during her weeklong stay. "I was in Ho Chi Minh City for four days and went to War Remnants Museum, among other places. I missed seeing the tunnels though due to lack of time. The city had quaint shopping and the food was great... French food. I checked out the nightlife, which was amazing. I was there for two nights in Nha Trang. We went for a yacht ride, checked out seafood restaurants, went to Vinpearl beach and the Opera house," smiled Raima. And though she would have liked to explore a lot more, the beautiful actress enjoyed herself. "It was good fun," she smiled.
We get some highlights from her trip.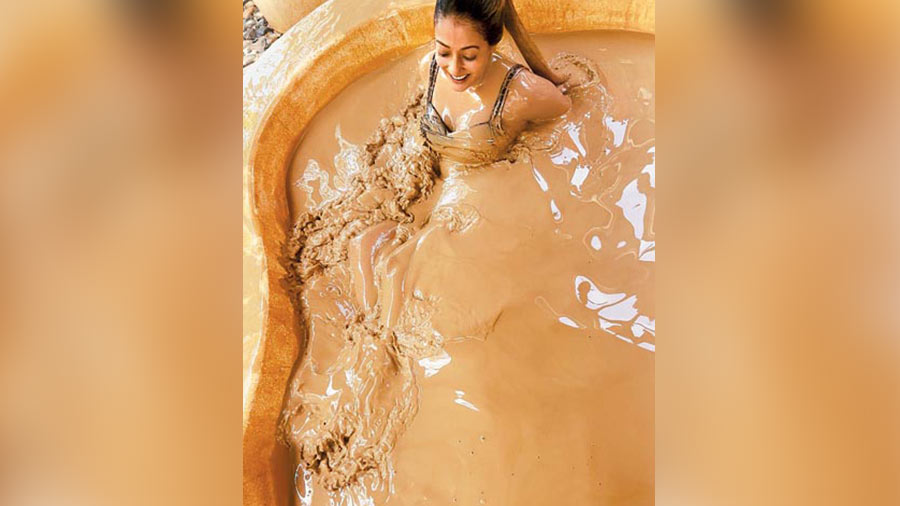 Raima loved a mud bath in Nha Trang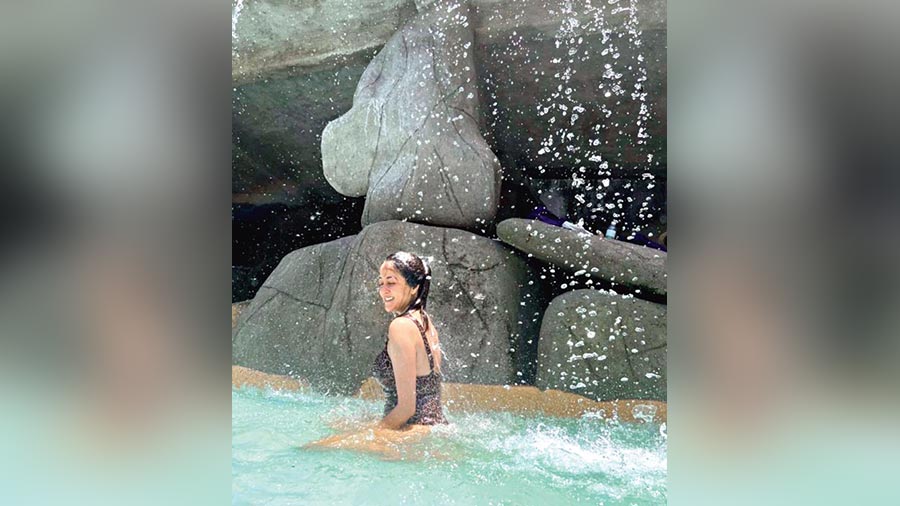 The mud bath was followed by a spring bath!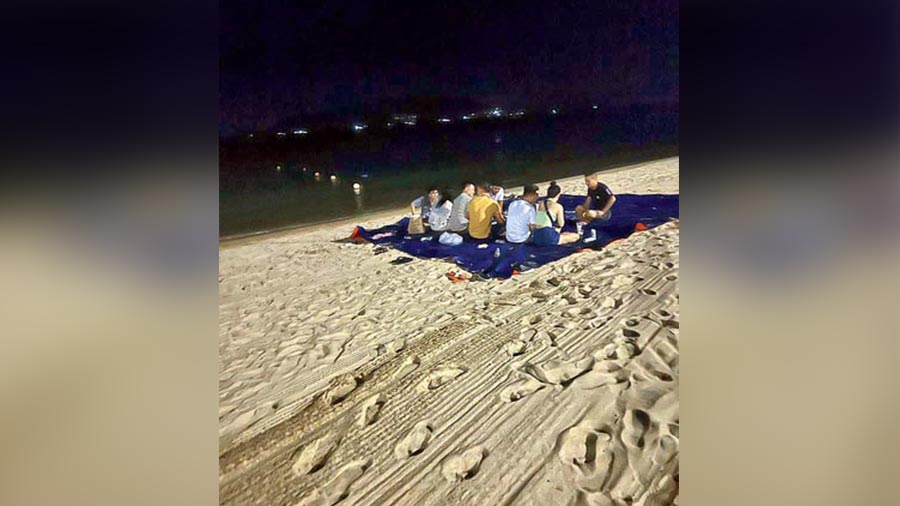 "This was the beach in Nha Trang where we would go after partying to hang out," said Raima.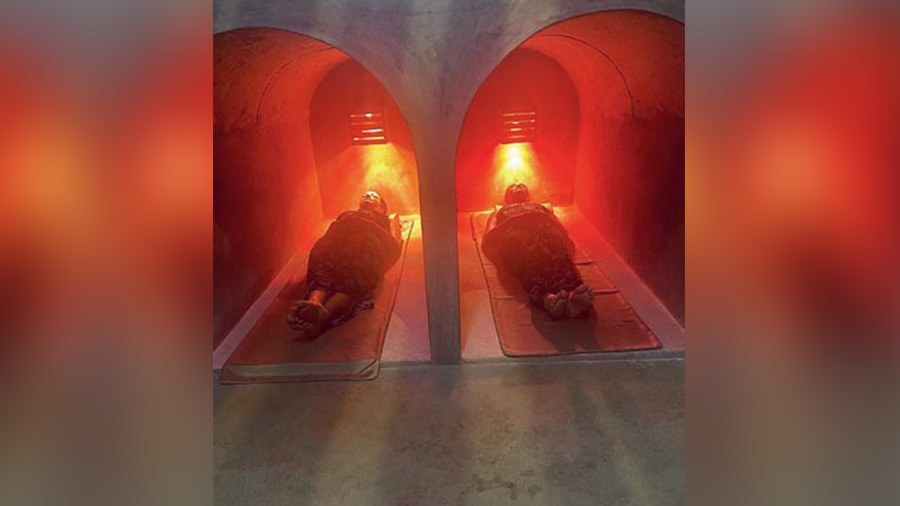 Raima enjoyed pamper time at the sauna in Nha Trang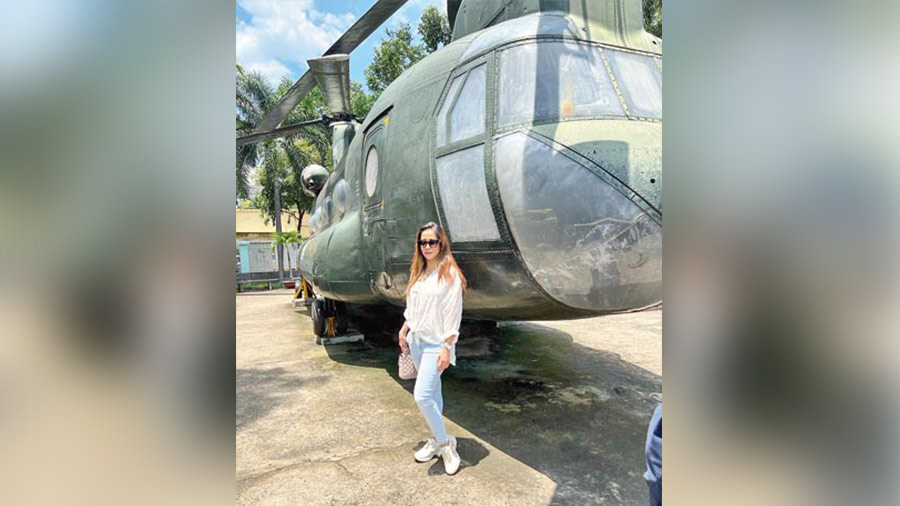 Raima at the War Remnants Museum in Ho Chi Minh.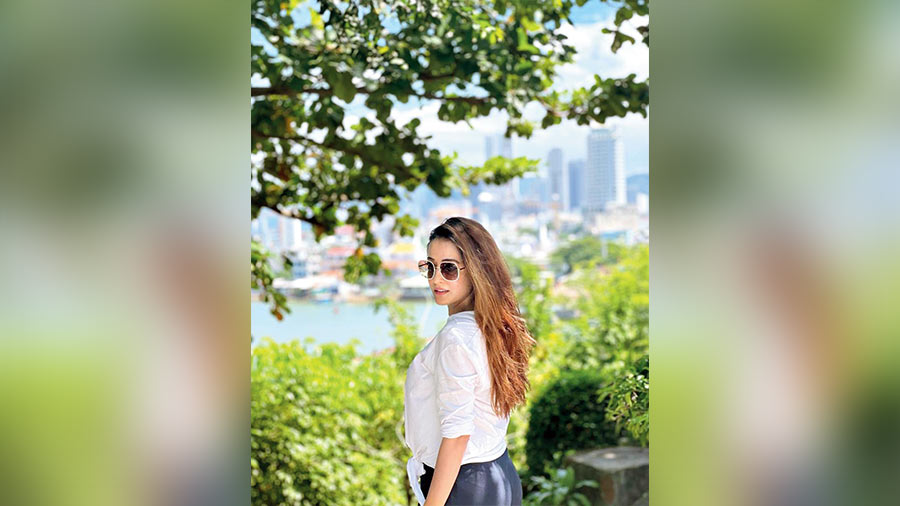 Raima at a temple premises in Nha Trang.
On Raima's platter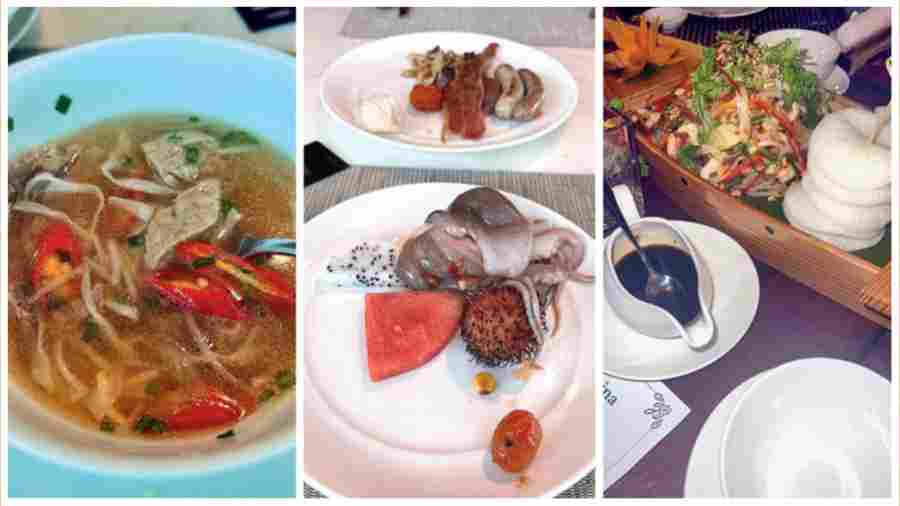 Pho, a Vietnamese delicacy; Octopus; Sea food salad that Raima enjoyed at a restaurant in Nha Trang. The city is known for its seafood.