Situated near the back gate of St. Xavier's College, Park Street, The Coffee Shop has already become a popular hangout with its calming ambience, good food and, of course, great coffee. Staying true to its name, The Coffee Shop has minimalist decor with walls painted in coffee shades. Located in an educational hub, this cafe mostly attracts a young crowd, where students can drop by for a quick bite in-between classes or just to relax with friends.
The veg menu of The Coffee Shop includes items like their in-house brewed coffee made with coffee beans brought from Coorg, refreshing beverages, breakfast platters, sandwiches and more at an affordable price, keeping in mind the location and customers.Express Cafe, on the other hand, is the takeaway spot from the house of the main cafe, for customers who want to have a quick bite. The menu of Express Cafe sticks more to the street food genre with items like vada pav, mini samosas, masala fries and more. To beat the heat, Express Cafe is also serving softies at just Rs 50.These two places are catering to a huge crowd, from the students of the educational institutions nearby to the parents who drop off their children. The Coffee Shop is an ideal place to sit, relax and have a good meal, with fast service being an advantage. The USP of the brand is that it is creatively built with 80 per cent of the items used in the decor being made from recycled products. The colour combination, the decor and the paintings have been inspired by European-themed cafes. And you can find great soothing music. This is a great place to unwind after a stressful day.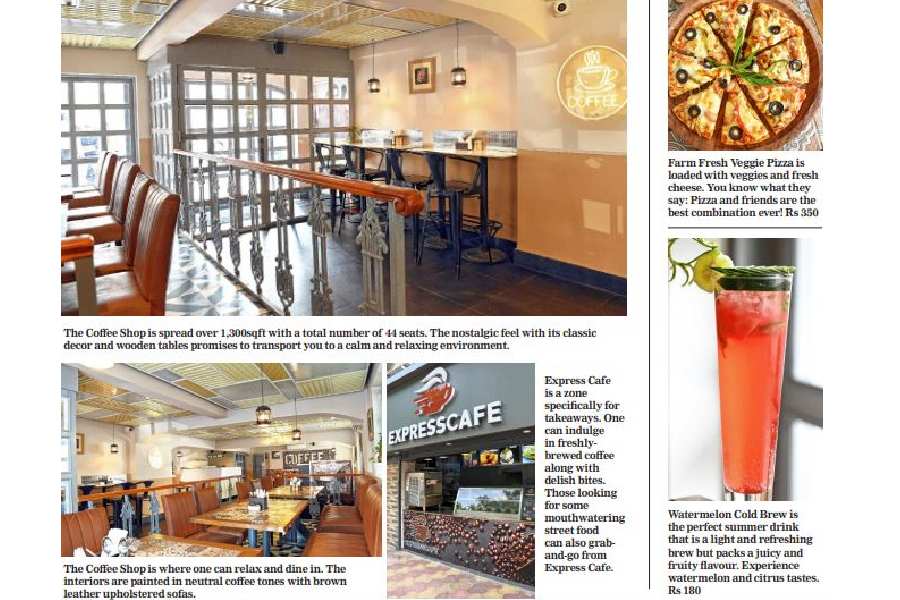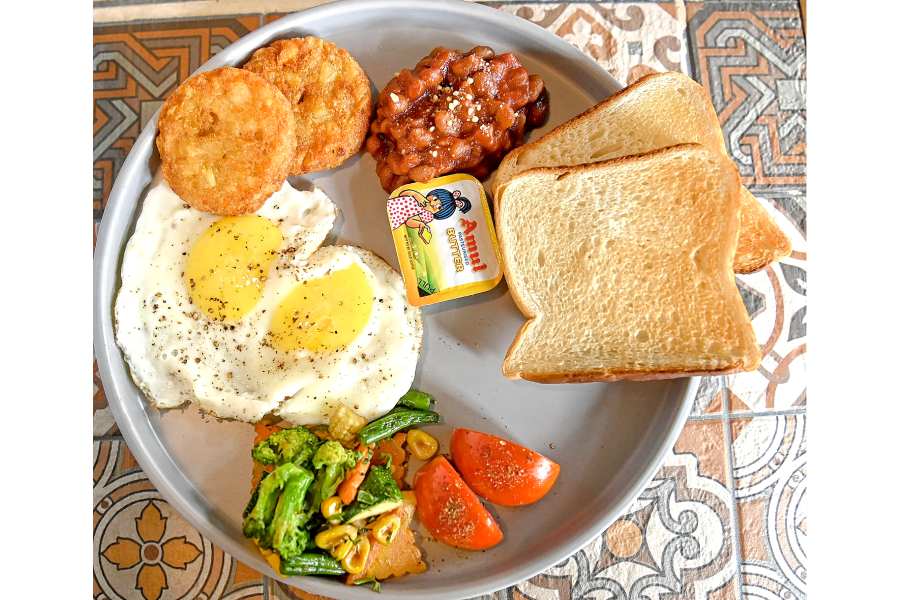 Breakfast Platter is a soulful and filling English breakfast dish that comprises grilled tomato, fried potatoes, veggies, poached eggs, slices of bread and baked beans. Kickstart your mornings with the Breakfast Platter at Rs 350.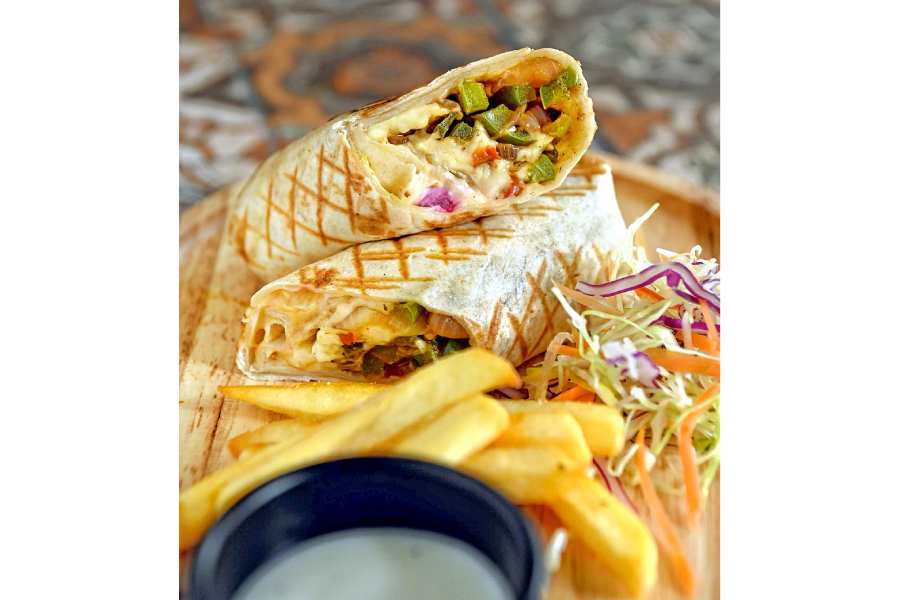 Paneer Tikka Wrap is a fusion dish that's sure to take care of your hunger pangs. An interesting and innovative street-style wrap made with the goodness of paneer cubes marinated with lip-smacking tikka spices. Paired with some crispy French fries. Rs 180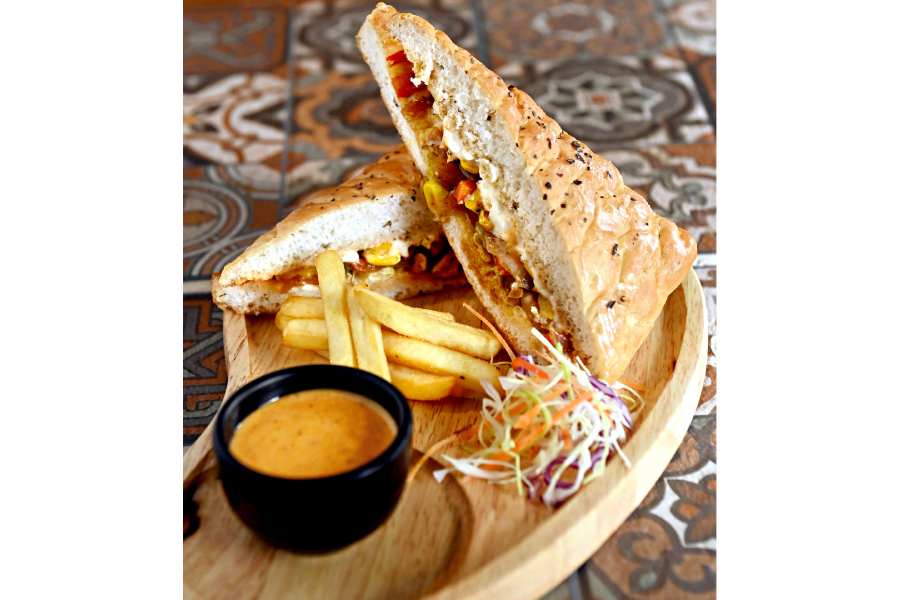 Cheese Corn Sandwich will do the trick when you are having a busy day. Dwell into the world of cheesy flavours and savoury spiced corn, then watch it disappear in seconds! It's a mouthwatering breakfast or a snack option that is crunchy on the outside and gooey inside. A favourite of all the youngster foodies. Rs 180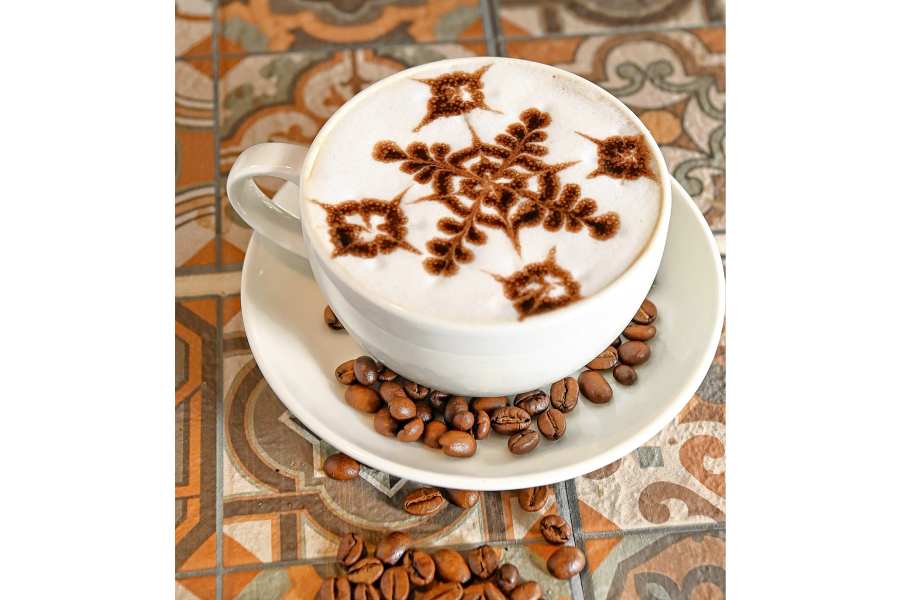 In the hustle and bustle of life, the rich, freshly brewed and energising aroma of an Espresso at The Coffee Shop offers a solution to fuel your day. Rs 100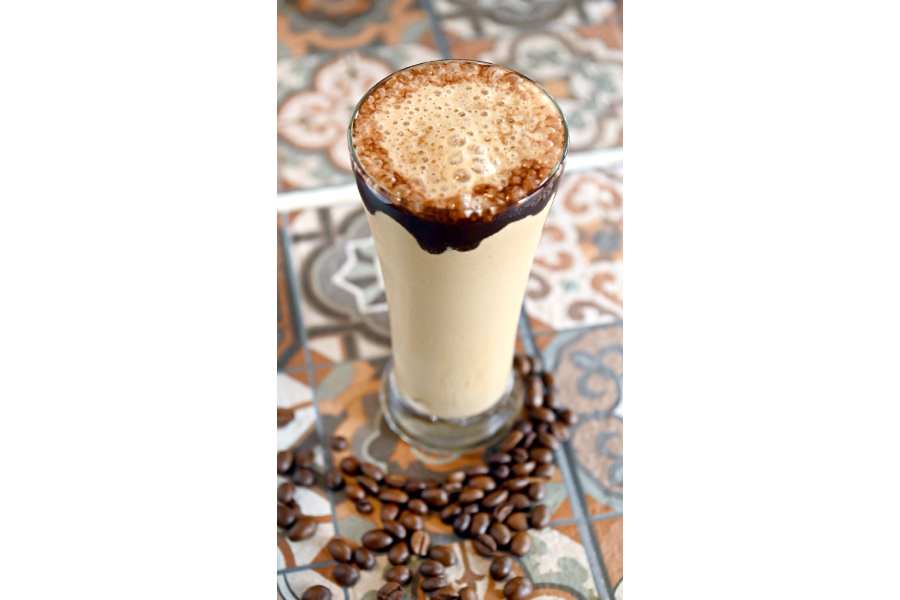 Cafe Style Oreo Frappe is a chocolatey cold coffee packed with the goodness and crunchiness of Oreo cookies. If you are a serious Oreo lover, this drink is a must-try. Rs 210