In Flight 714 to Sydney, one of the most popular Tintin titles, Herge sends his young protagonist and his friends to take on their arch-nemesis Rastapopoulos once more. The story begins with Tintin, his dog Snowy, Captain Haddock, and Professor Calculus making a refuelling stop at the Kemajoran Airport in Jakarta, Indonesia.
But Calculus, who is portrayed as a half-deaf physicist in the comics, hears that they are somewhere else entirely. When Haddock tries to explain where they are, Calculus initially hears they are in Rangoon, instead of Jakarta, in the English version of the comic.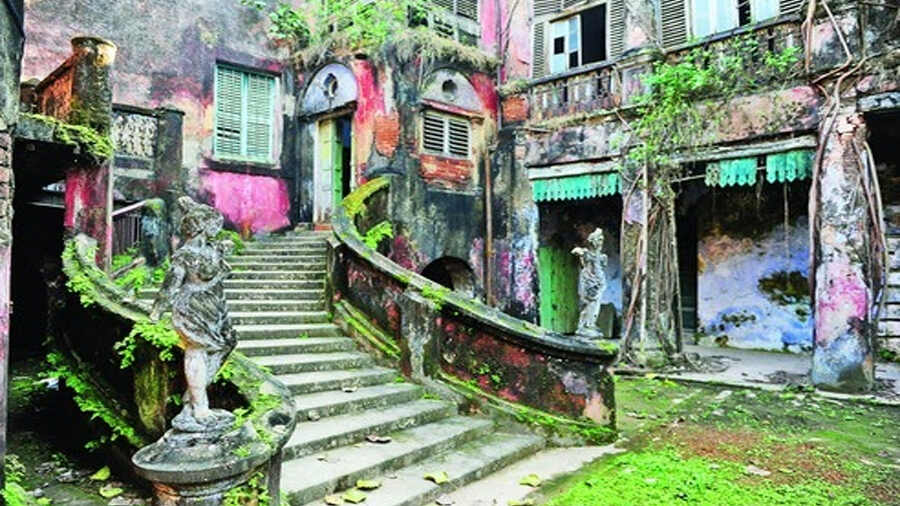 Chandannagar was previously known as Chandernagore (Chandernagor in French), possibly because the city looked like a crescent moon from the bank of the river Hooghly
TT Archives
In the French version, however, Calculus mishears Haddock and is convinced that they are in…you guessed it… Chandannagar, which is referred to by its former name of "Chandernagore" in the comic.
The Paperclip has diligently dug up all the details on Twitter.
Chandannagar, roughly 45km from the central business district of Kolkata, was established as a French colony in 1673 and became a permanent French settlement in 1688. It was governed as part of French India until 1950.
Given that Tintin celebrated his latest birthday yesterday (January 10), it is only fitting that his connection with Bengal and Chandannagar now stands revealed! In the spirit of revelation, here are a few more things about Tintin you probably didn't know:
Tintin, Belgian in origin, gained a whole new audience after the Tintin comics were translated for readers in South Asia. The first Indian language to have its own Tintin version was none other than Bengali.
Ever wondered what led Herge to create Tintin and send him off to various corners of the world? Many believe the globetrotting journeys of French photojournalist Robert Sexe and Danish actor and writer Palle Huld inspired Herge to imagine Tintin as an international adventurer.
Tintin's name has long had a comforting musical quality to it, something that is retained in its Chinese and Japanese pronunciations of "Ding Ding" and "Tan Tan", respectively.
Herge was not the first to have a character called Tintin. Before Tintin the reporter became famous, comic books knew another Tintin, a small Goblin boy who featured in Tintin-Lutin, illustrated by the French writer Benjamin Rabier.
Over the decades, Tintin fans have scratched their heads in an attempt to unearth his surname. But the debate has been settled once and for all by Benoit Peeters, the biographer of Herge. According to Peeters, Tintin has no surname since he is the first ever existentialist character in the world of comics.