To step inside is to venture into a time capsule – a space where time, for many of us, has stood still. The same shelves line the walls – all of them packed to the rafters with anything one could dream of, from stationery to sweets, essential groceries to household supplies, makeup products to gourmet foods. It is a place that made the lives of parents and grandparents easier while simultaneously delighting children with its candy-store appeal. Such is the magic of the Wills Shop, the convenience store located on the premises of a beloved Kolkata institution, The Saturday Club. Having begun its journey on September 1, 1993, the Wills Shop will turn 30 this year.
The story behind an establishment such as this reaching such a milestone is always worth hearing; and who better to tell this story than the man who has helmed this ship for decades? Meet Ashok Agarwal – the soft-spoken, seemingly unassuming man who quietly rings up the bills behind the counter year after year. He has been the rock that has kept this institution thriving. In the run-up to the three-decade milestone, My Kolkata sat down for a chat with Ashok and his son, Anuj, who is learning the ropes from his father, and to whom the baton of the Wills Shop legacy will eventually pass.
'We owe it all to my father'
"Four generations of my family have lived in Kolkata," said Ashok, as we opened the conversation around the bond he shares with this beloved city. "Kolkata is not only very dear to us, but it is also a very convenient place to live in." 
It was the story of how the Agarwal family's association with The Saturday Club began that truly set the tone for the conversation. "It all began with a tender that was floated in the papers by the club," recalled Ashok. "Those with experience were called upon to contact the club with regard to setting up and running a convenience store for members on the club premises." 
Ashok's father, the late K.N. Agarwal, responded to the tender. The quiet pride in Ashok's voice was evident as he spoke of his father – the man who built the legacy on which Ashok and his sons now stand. "My father was a very experienced businessman. The decision-taking meeting involved four or five other respondents, but the club decided that K.N. Agarwal was the right person for the task." Thus was born the Wills Shop, and, as Ashok emphasises, "we owe it all to my father".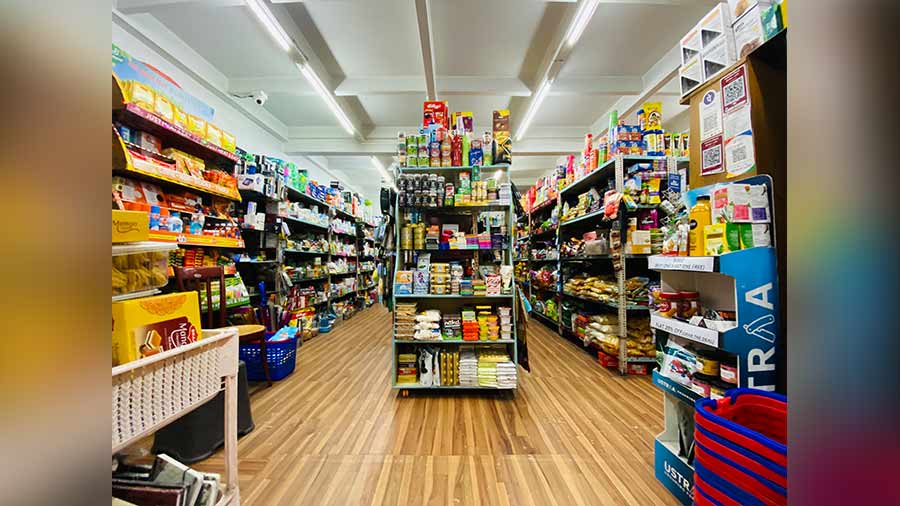 The Wills Shop – a saviour for adults, a wonderland for kids
A unique sense of community
I mentioned to Ashok that the club shop was an integral part of my childhood, as my mother and I spent a lot of time at the club when I was growing up. "The club shop is my life," responded Ashok, with a smile. "In fact, the club itself is like a second home for me – I have been here for 30 years! There is a sense of belonging that comes from running a shop for so long. It is a unique equation – while this is indeed my business, I am also friends with the members."
The singular nature of such a venture also means that such friendships are forged multi-generationally – after all, a lot of the present members were once just members' children, excitedly scuttling around the club shop in the hope of their parents buying them chocolates. Ashok agrees wholeheartedly. "As a shop owner, I get to observe so much! For instance, I see some young members coming in to buy cigarettes, and I remember the time when their mothers used to come into the store to buy diapers!" he laughs. "A very unique sense of community is built, as I see the same people every day over the years – just at different phases in their lives."
'We are finding ways to compete'
Another such new phase has started, as Ashok's 23-year-old son, Anuj, has joined the family business. How does this feel for Ashok, who has watched so many members' children grow up in front of his eyes? "I am very hopeful now that Anuj has joined us at the Wills Shop," says Ashok. "He is proud of the dignity and the reputation that the Wills Shop represents. He wants to take it forward. In a way, it is the natural order of things: I started this business with my father, and now my son has joined his father!"
The infusion of fresh blood and a young, more dynamic approach to running the business might be just what the club needs – after all, much like other businesses, it suffered during the pandemic years. "Covid brought bad luck for many business owners, including us," lamented Ashok. "And even though government guidelines stated that the sale of essential items must continue, we could not keep the shop open because it is located on the club premises, and the club was shut. We suffered big losses, as all our food items and perishables went to waste. It was a hard time, so when we started again, we began to offer home delivery or gate pick-up services."
Even though things are gradually going back to normal now, the shop is confronted with another challenge: the rapid advent of online grocery shopping. "Since people are now used to placing orders from the comfort of their homes and getting their goods delivered within minutes, the sales of brick-and-mortar establishments are getting affected," said Ashok. But the captain of this ship is a survivor; "we are finding ways to compete," he says, with his characteristic quiet confidence. "Among other plans, we are also exploring the possibility of developing an online shopping section. Let's see how it goes!"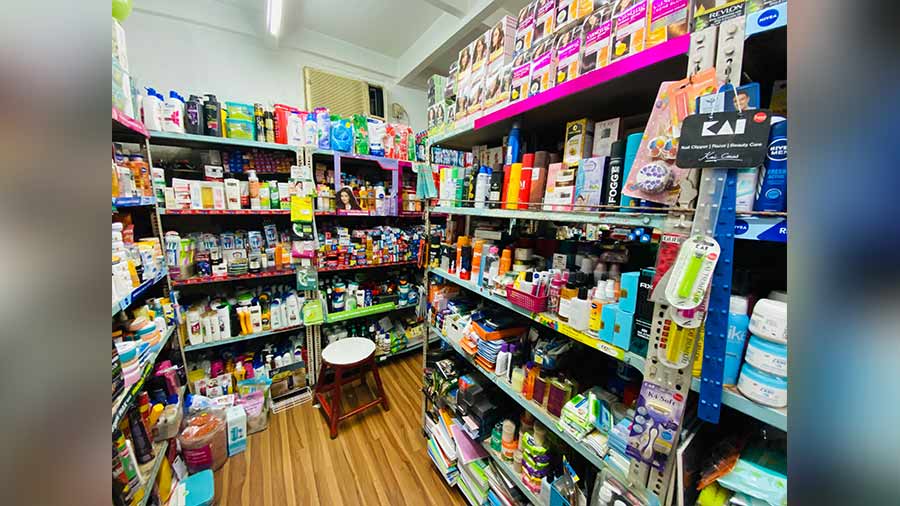 A true one-stop shop for all of a customer's needs
The market and economics, of course, play the most crucial part in the story of a business flourishing. "There was a time when members used to say, "Jo bhi lena hai, club shop se hi lena hai". In fact, members located as far as Alipore would send their staff to the Wills Shop for a packet of sugar, instead of getting it from their neighbourhood stores!" exclaimed Ashok. "They trusted the club shop for all their needs, and many of them still do. But as business owners, we have to be mindful of the open market, and accept that everything is now available everywhere."
A true family legacy
This is where the sensibility of the next generation comes in – Anuj's plans for taking the Wills Shop legacy forward. What is Ashok's vision for the shop, now that his son has entered the fold? "Anuj has a lot of interesting ideas," says Ashok. "For one, he forms genuine connections with members, and he does, of course, have his own friends in the club, so he ensures that they remain informed about all the new products they can get at the club shop."
What are Anuj's thoughts and plans? "It's always a challenge to inherit something of this magnitude and import in such tough times," says the young man, whose eyes reflect the same pride embodied by his father. "Our goal is to provide the best service, give our buyers the best rates and top-quality products, and hold on to our customer base."
He is brimming with ideas, as his father had said. "I want to launch a unique business-running model that helps increase footfall," he says. "If someone steps into the Wills Shop, they will definitely end up buying something – that has been the reality of our establishment for years. We have space upstairs, so I plan to utilise that in a way that people, especially the younger bracket of members, feel motivated to come in more often."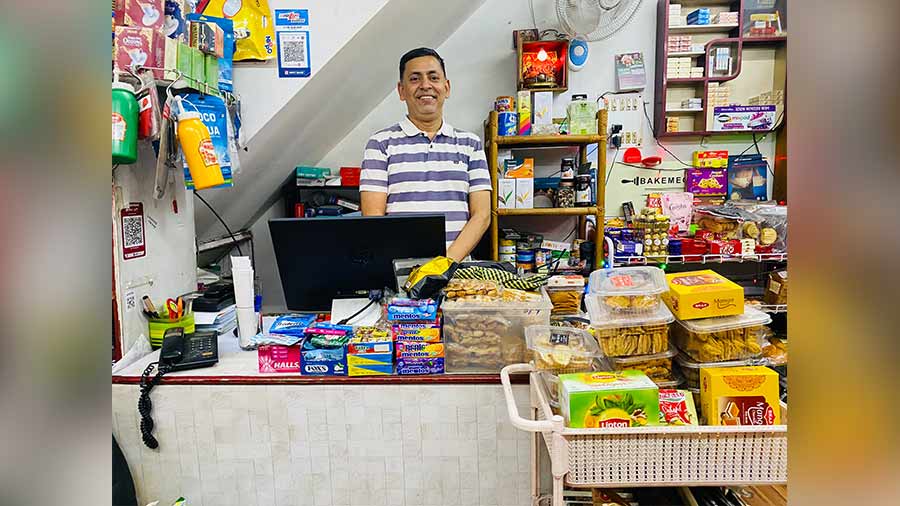 Ashok Agarwal, who has been a permanent fixture behind the counter at the Wills Shop for decades
The bestsellers
What makes the Wills Shop different from other convenience stores in other Kolkata clubs? "Well, it is a one-stop shop for all your needs, so it is very convenient," muses Ashok. "But what stands out is what the members say to me. They tell me that they really appreciate the variety and range of products stocked here – cold cuts, frozen items, different types of cheeses and sauces – many of which they don't get even in big chain convenience stores! As a shop owner, this is very heartening to hear. And my goal is for Anuj to hear the same feedback from his customers. That will be the Wills Shop legacy."
On a parting note, I ask Ashok about the Wills Shop's top-selling items. "That's an interesting question; I have never calculated it like that!" he laughs. "But yes, soft drinks, frozen items (cheese, meat), groceries, toiletries and, of course, several items from our gourmet foods section!"