During the pandemic we all hurried to prioritise our bodies with immunity-boosting drinks, medicines and all kinds of concoction rolling out of the kitchen and finding a space as a must in our routine. But as the virus that crippled the world lost its steam, we are back to chasing deadlines and meeting targets, and in this monotony, again forgot the importance of tending to our physical and mental self. A big kudos to those who are still continuing their routine of self-care but the majority who are lost in the rut, a break is a necessity — a pause dedicated for the body, mind and soul. And CGH Earth Wellness Centres across India offer a 360-degree approach to wellness. We happened to visit one of the centres at Gokarna in Karnataka and though a three-and-a-half-hour drive from Goa airport can be quite a killer, more so if you don't get a direct flight, but impatience and tiredness evaporates soon as you set foot on the luxurious property that only promises blissful moments.
Spread across a capacious 20 acres, SwaSwara, meaning inner voice, is located near the picturesque Om beach and is in pure harmony with nature — natural waterbodies, untouched thick vegetation housing local flora and fauna of the region and a dedicated ayurvedic centre to tend to your body.
Accomodation  
A total of 24 Konkan-style villas with an open courtyard inside and partially open bathrooms make for a natural setting. Our villa, named Bindu, had a guava tree at the centre of the courtyard, apart from many other plants including mosquito-repellent plants that surprisingly kept the area free from mosquitoes. The bedroom is air-conditioned with glass walls on two sides and minimal décor and an upper deck also made for a great spot at dusk and dawn.
One of the highlight points of the villa is the northern gate that would open up to a soothing scene of the rainwater reservoir of water over which the birds and butterflies and dragonflies danced. The spot made for a blissful companion with tea in the morning and evening and it was a retreat inside the resort that gives out positive vibes. The property has three such reservoirs that helps in sustaining the resort's need for natural potable water throughout the year as it stores 18 million litres of water. Worth mentioning is their sewage treatment plant that makes the property environment conscious.
Food for soul
During our stay we had hearty and healthy meals that were sourced fresh from the market and organic kitchen garden at the property that advocates mindful eating. The chef treated us to some local, European and fusion cuisine. The Cocum Restaurant, where we dined on all days, had a spectacular view of the property including a clear view of the pool that enticed us to take a plunge. Coming back to the plate, we had some amazing dishes made from coconut, raw banana and seasonal greens. While red meat and chicken are absent from the menu, non-vegetarians can relish seafood. We fondly remember an immaculately prepared tandoori crab by the chef on our request, that satiated our craving for fresh crab. Among the seafood we also savoured local catch with indigenous spices like Thepla Fish Curry, Konkan Fish Curry, Prawns Mappas and Chettinadu Fish Curry. Throughout our stay the chef caressed our sweet tooth with Almond Barfi, Multi-grain Laddu, Carrot Payasam and Raw Carrot Halwa. The last dish, made from raw carrot instead of cooked, like in a regular gajar ka halwa, impressed us so much that we sourced the recipe from the kitchen. There's scope for picking up skills in the kitchen with interactive cooking, in case you want to indulge in culinary art.       
Wellness
The core principle of CGH Earth property is anchored in wellness of the mind and body and it's the multi-dimensional approach towards it that fulfils the goal. Yoga and Ayurveda form the two important pillars of wellness here and both are curated in a thoughtful way. Talking about yoga first, there are more than two dedicated spaces for yoga and meditation and a regular day's routine has a total of five sessions starting from Pranayama at the Meditation Hill before sunrise. The venue for the first session of the day is remarkable in terms of its setting. Situated on a hill top, with the full view of the sea, the bewitching scene of the rising sun makes the connection with nature stronger as we close our eyes and feel our breath, body and control of a wandering mind. The morning meditation is followed by basic yoga at Yogashala. The last yoga of the day is scheduled at dusk.
Coming to Ayurveda, CGH Earth Wellness has a robust infrastructure that is helmed by professionals who have been in the science for decades. The dedicated Ayurveda centre crafts routines according to the requirement of the body. While some sessions are meant to remove doshas, others rejuvenate. We opted for a relaxing and rejuvenating spa and literally soaked in the treated oil to remove toxins.
Art therapy
The art studio at SwaSwara changed our approach towards the creative field. The session that began with a talk with the art teacher was followed by meditation that made us connect with our creative self first and then interpret our thoughts and ideas through avenues like painting, clay modelling or sculpting. The space is like a mini museum with artefacts and paintings of other guests who have literally left a piece of theme there.
There's also a well-stocked library in the property, and it's the only area with Wi-fi. So if you wish to connect with the world or with the literary world, briefly, then this is the place to lounge yourself.
Activities
Being located at an idyllic spot, the property is home to many species — aerial and ground and we went bird-watching one fine morning. The one-hour walk that gave us a tour of the property, introduced us to various plants, trees and their habitat. It also introduced us to an old banyan tree that seems to be in a meditative state for years. From the Brahmi Kite with white breast that calls like a baby's cry to the magnificent Bee Eater flying smoothly in search of its prey, we spotted them and more to our delight.  
Outside the perimeters of the centre is the beach, and that also allows ample opportunities to connect with nature. An early morning stroll on the pristine beach that's marked with big rocks is therapeutic. There's boat rides and jet ski as well in case you get adventurous.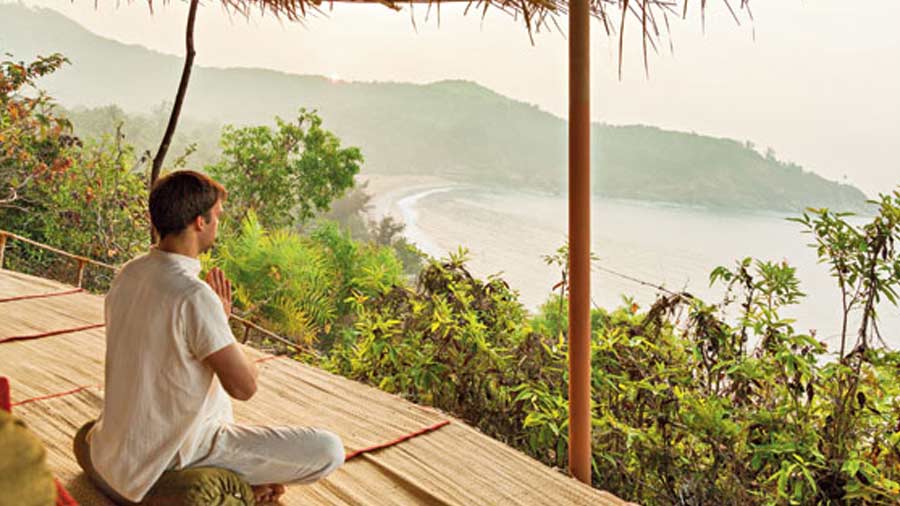 For this view and experience we turned into a morning person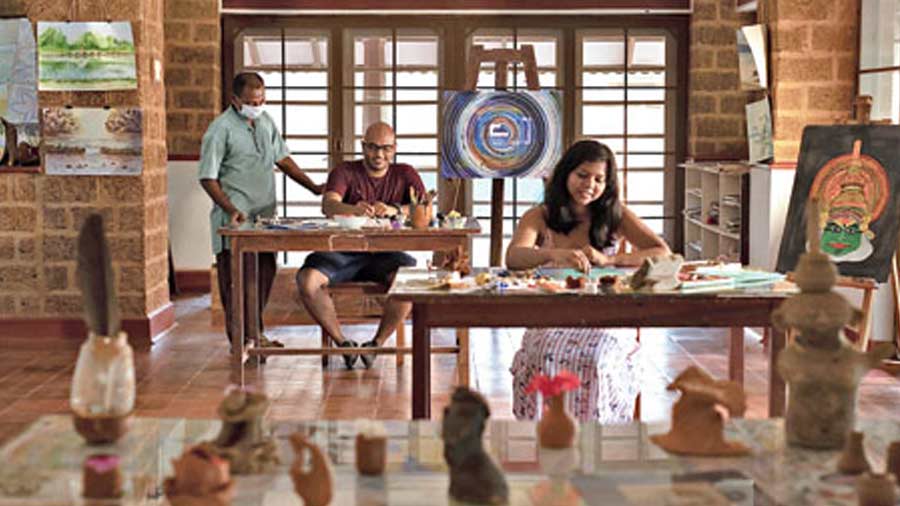 Art workshop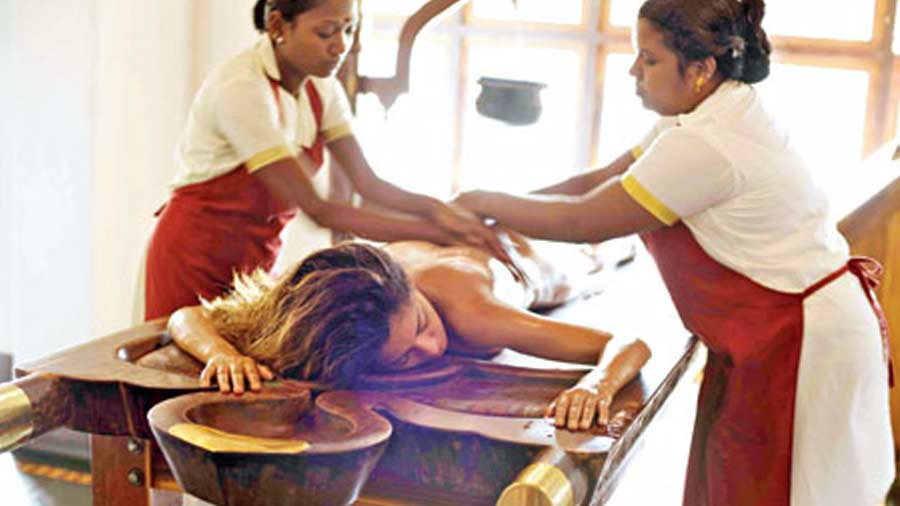 Ayurvedic massages form an important pillar of the resort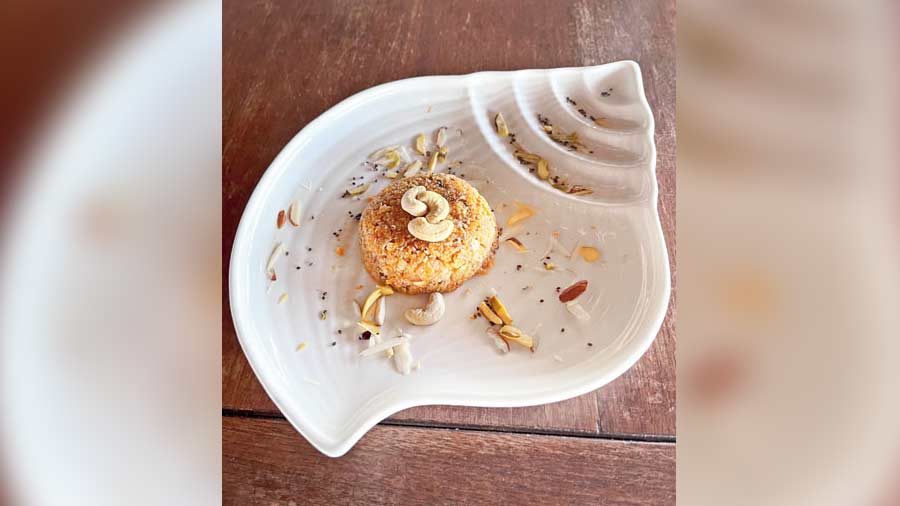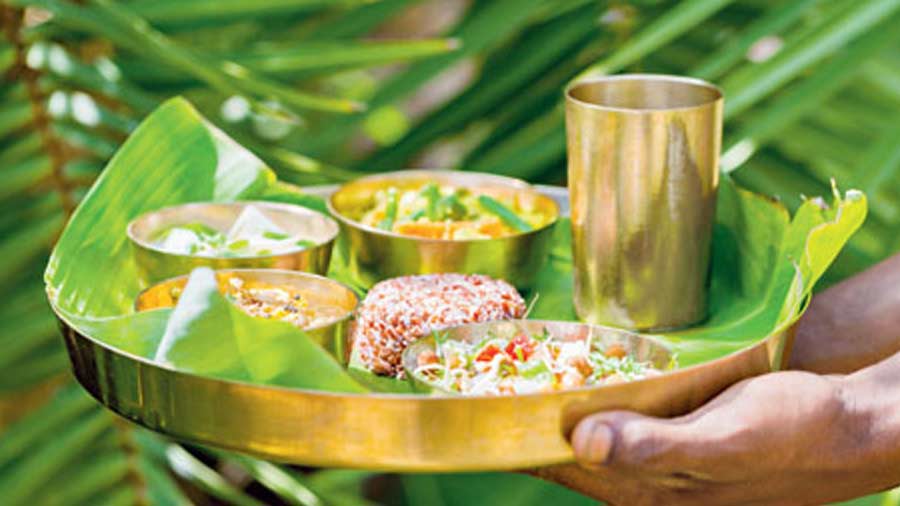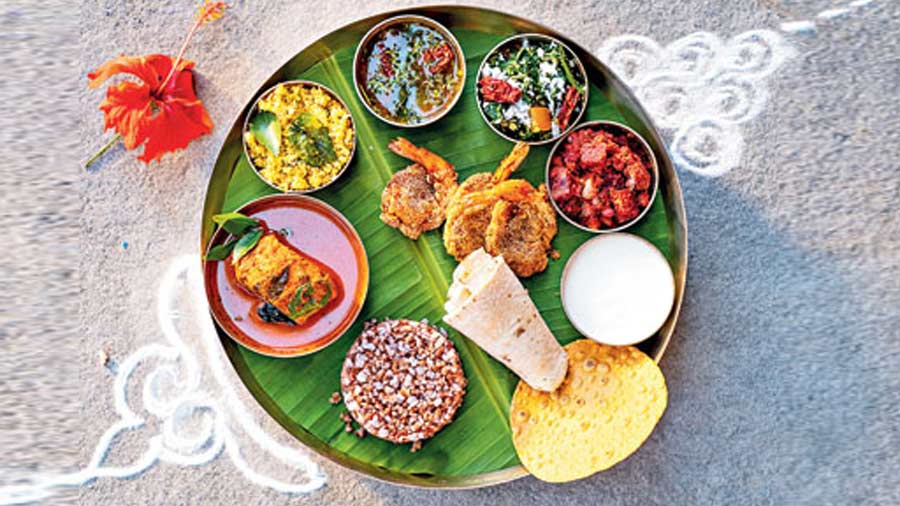 A glimpse of the food including the Raw Carrot Halwa (top)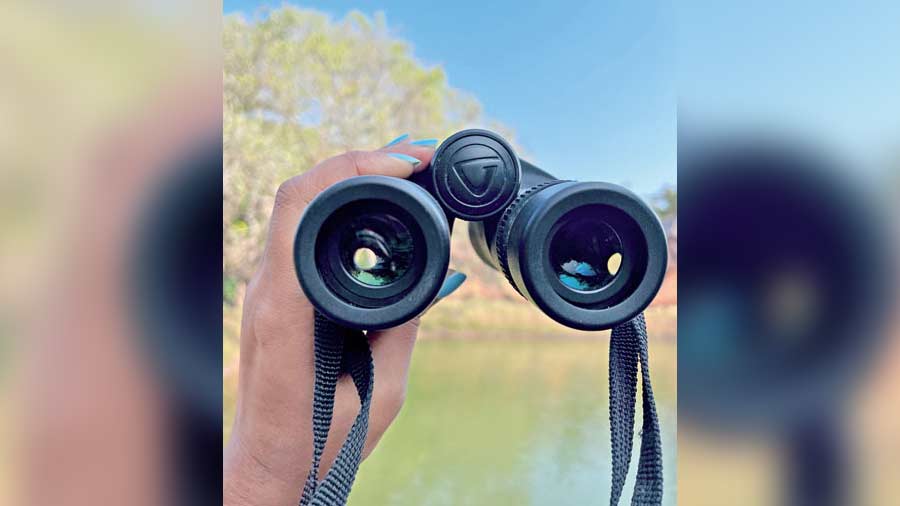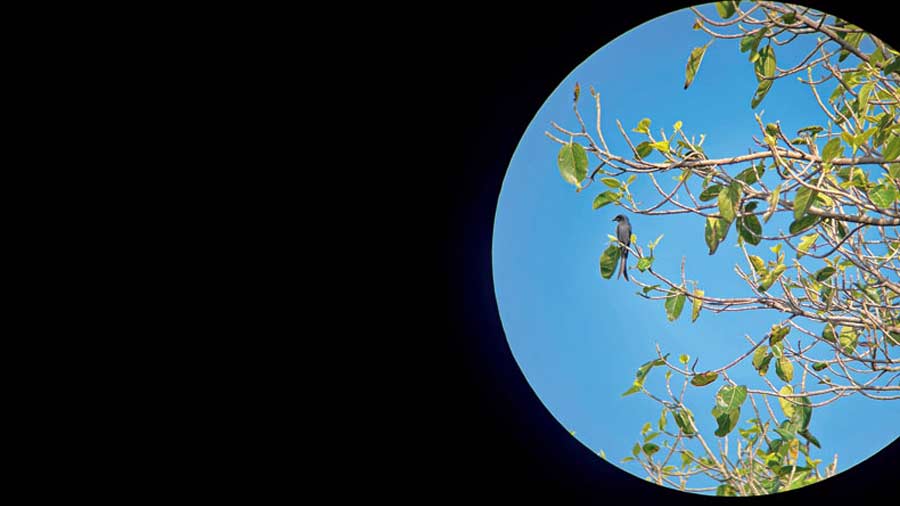 We caught a bird via our binocular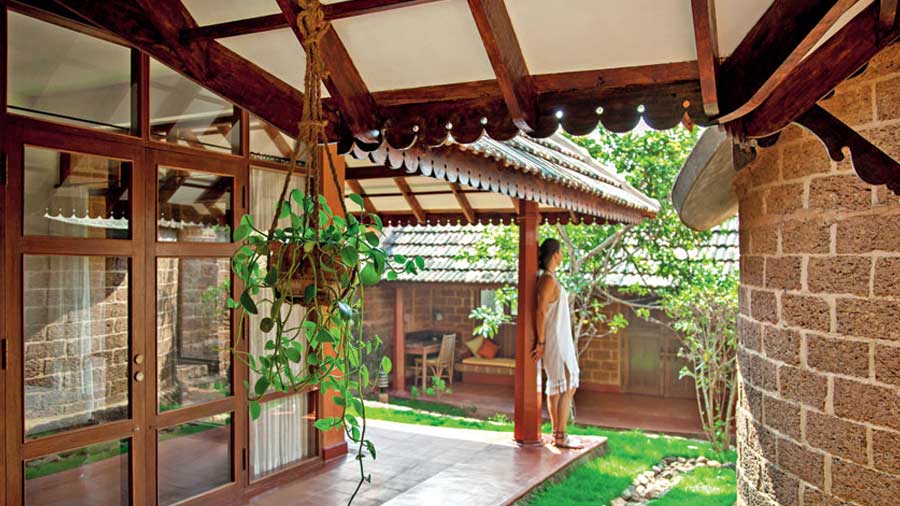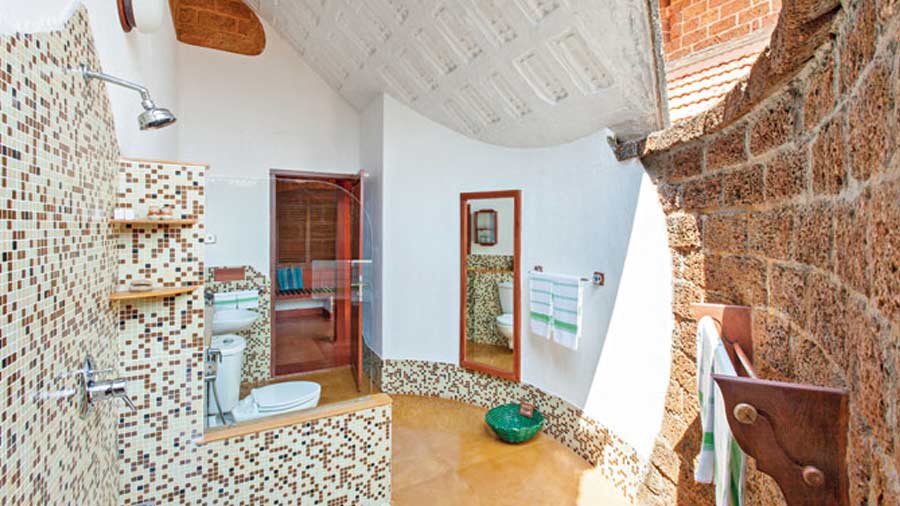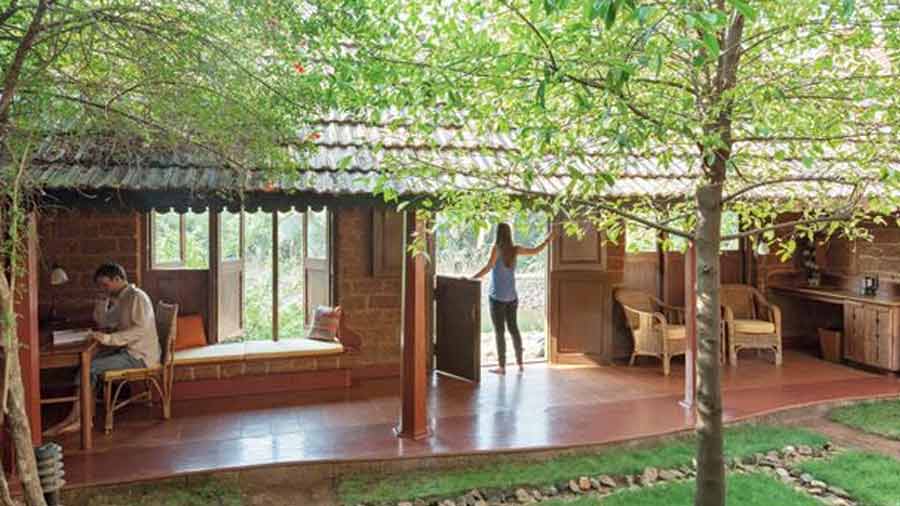 View of the villa including the partially open bathroom and the northern gate that opens to the reservoir (top)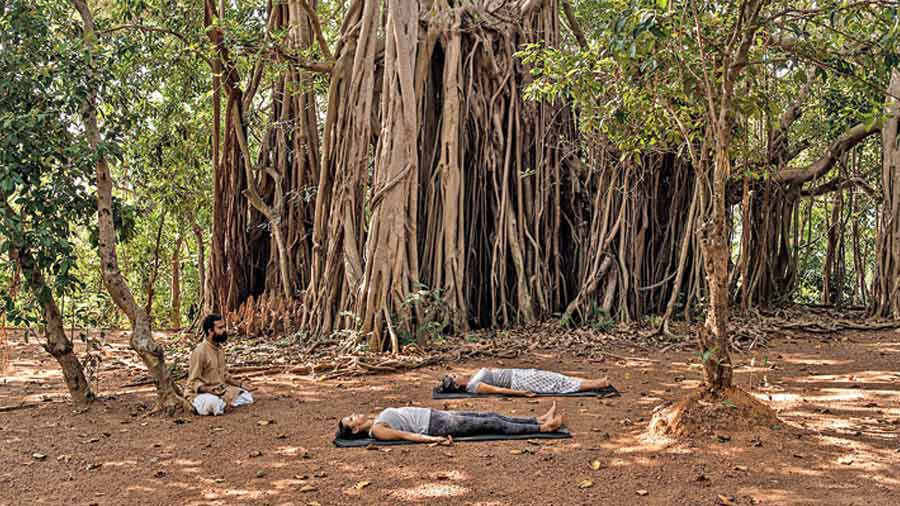 The grand Banyan tree at the resort's premises