Tired of watching travel destination reviews online that leave you confused further? Your worries (and browsing) are over as the team at Sunset Travel Café at Nihar on the Ganges (in Sukchar) is here to solve all your travel-related queries over a cup of tea and snacks. 
This unique travel café, which was inaugurated on September 26, 2022, on the eve of World Tourism Day, is now open for the general public to drop by.
A collaboration between Diyali Biswas, owner, Coffee o Kobita Cafe and Swarojit Roy, owner, 100 Miles, the travel café is a unique blend of food and holiday planning. Located at Nihar on the Ganges, Niharika Ghat, Sukchar, Kolkata 700115, the café is open every day from 4pm to 7pm. 
"It's a cafe that will focus on promoting tourism and heritage to customers. We can plan tours and make bookings for heritage properties, tea bungalows, resorts and other special packages at the cafe," said Roy, travel and tourism, and marketing head. 
Roy adds further, "Packages involve tours and travels to some niche destinations all over India, with options of booking resorts and planning the entire itinerary. Customers may or may not book instantly. It is not mandatory."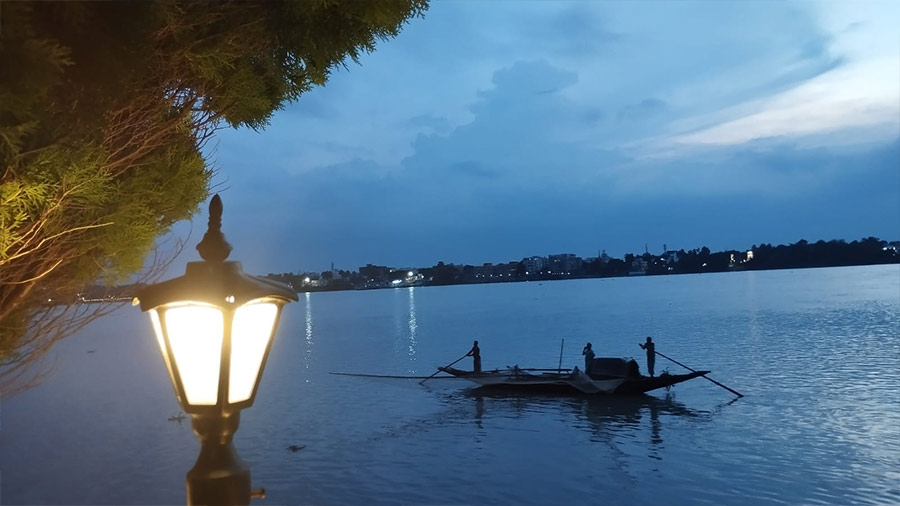 A boat passes by the cafe. There is a cover charge of Rs 200 to enter the cafe, which includes complimentary tea, coffee and cookies
With its serene setting, you can walk into Sunset Travel Cafe in the evening and soak in the gorgeous sunset on the Ganges from the cafe. You can place your order, choose a comfy seat and get to know more about where your brew comes from. And If it interests you, the cafe staff will help plan your trip to the best tea gardens, while you finish your cuppa. You can discuss your preferences and the consultation team will help find a destination you would love to explore. All this as an over-food conversation without any consultancy charges. There is a cover charge of Rs 200 per head to enter the cafe, which includes complimentary tea, coffee and cookies. Additional food can be ordered from the menu.
The booking process is taken care of by 100 Miles. It is a Ministry of Tourism-certified organisation that has been curating travel solutions for more than two decades. The team at 100 Miles will answer all your queries pertaining to various properties. "You can book places like Purulia, Taki, Sunderbans, Moirang, Manipur and more. We also offer packages for caravan tourism in Kerala and the Hornbill Festival in northeast India, among other places." added Roy.
How soon does one have to book to get a reservation? What festive or occasion-specific packages or discounts are being offered? Is the venue pet friendly? What would be the budget? All these and more will be answered by the team.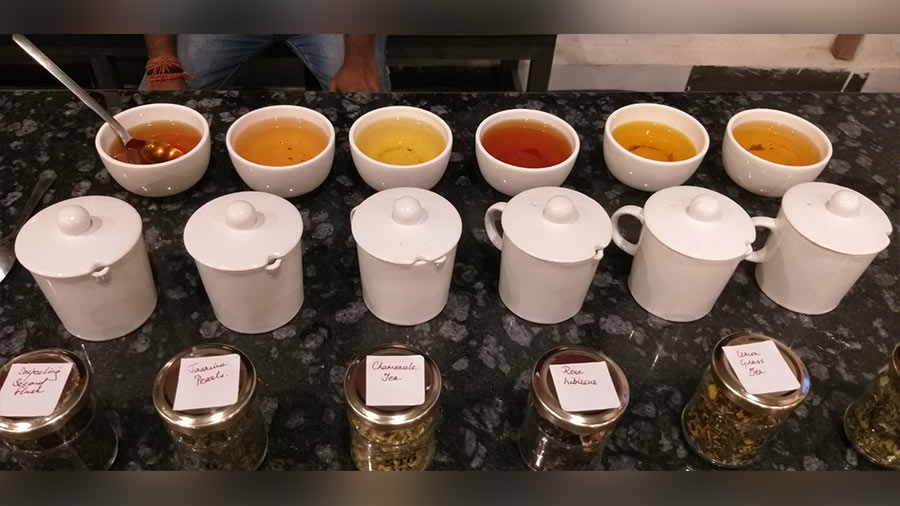 The cafe has a specially curated selection of teas
Apart from providing you travel solutions, the cafe has delicious food too. You can enjoy a variety of tea specially sourced from the hills, along with cold drinks, fish fry, pasta, pizza, burgers and more — not to mention the beautiful sunset on the Ganges giving you perfect company.
For more information about the café and to book an experience, you can visit www.niharontheganges.com.