Elahe at 23 Ritchie Road is all set for the first edition of Autumn Winter Couture Week 2021. A bunch of designers showcasing at the event tell t2 what to expect before the exclusive preview on November 24.
Payal Khandwala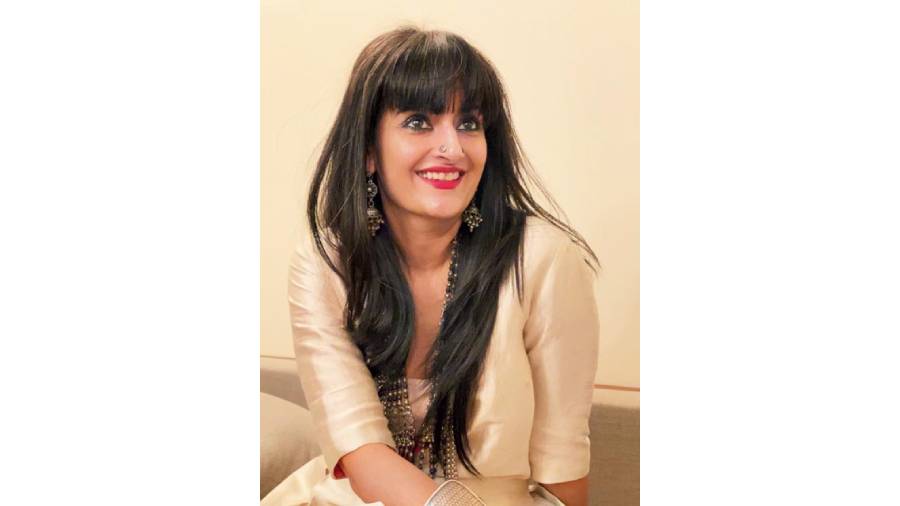 Showing what: Release 6 is an offering of our festive edit that focuses on a traditional craft but in silhouettes that are both modern and minimal. We use meticulous engineering to create timeless brocade patterns with our artisans in Benaras. They give the illusion of embroidery but with the quiet luxury of handcrafted gold and silver yarn... teamed with our signature handwoven silks from Bengal in vivid jewel tones.
Why is showcasing in Kolkata special to you?
We have a lot of repeat customers in Kolkata, it's a little tribe that we'd love to grow over time. A lot of our core textiles are woven in Bengal anyway, and our clients here are discerning and care instinctively about the art of handwoven textiles. This always makes showing at Elahe special but also rewarding!
Amit Aggarwal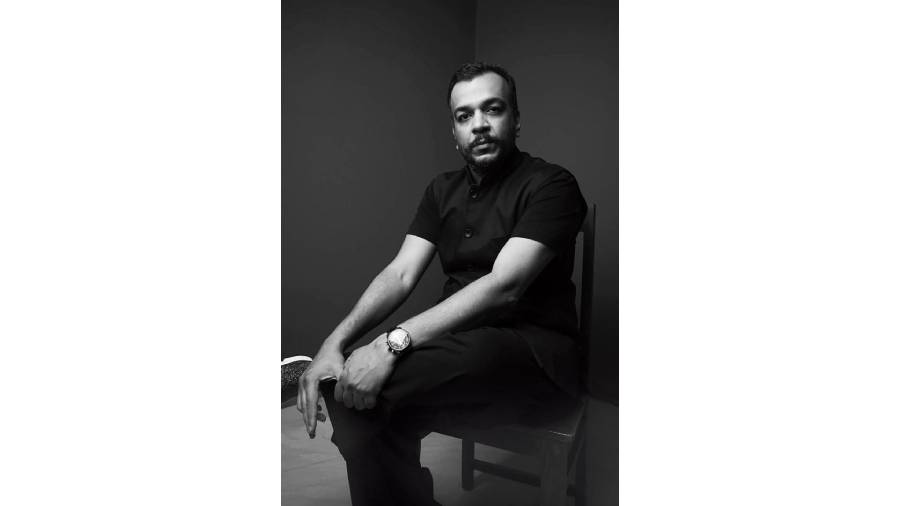 Autumn-winter trends now: With winter rolling in, one of the main trends which I believe is timeless, will be the focus on metallic looks. At Amit Aggarwal we work with unusual materials that strike the dichotomy of the visual qualities of metal but effortlessly mould and morph.
Ease of wear and comfort is another trend people are consistently focussed on and this season will be no different. Wear silhouettes that flow with the contours of your body and do not make you feel restricted while ensuring you look your best self.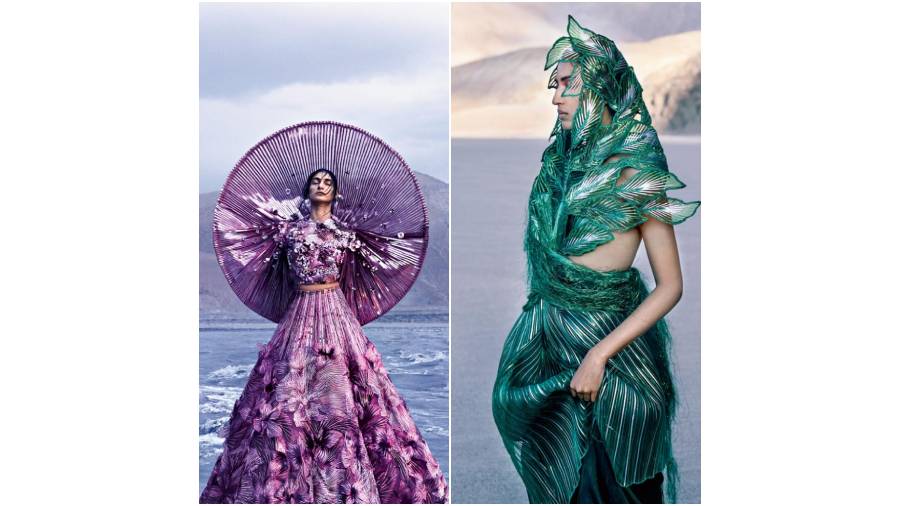 Classic winter bride and groom: Impeccable quality, intricate hand-embroideries, modern silhouettes with newer workmanship that make ensembles timeless will be classic choices for brides and grooms this wedding season. Deeper jewel tones and colours that echo those found in nature will be the go-to choices this winter.
Picks for the millennial bride and groom: The millennials now are taking complete charge of how they want to dress and actually being able to enjoy their wedding without being weighed down is at the forefront of their choices. Hence fuss-free, unique and made-to-measure outfits are their pick. Exclusivity and unique products with finesse are finding their due importance as they rightly should.
Why is showcasing in Kolkata special to you?
Kolkata has always been at the fore when it comes to conversations in fashion, art and culture, hence I have always resonated with the city. The patrons here truly appreciate and value the intricacy of craft and are experimental in their choices and are intrigued by newer materials and techniques. We are thrilled to be able to engage with our clientele here in Kolkata.
Pankaj & Nidhi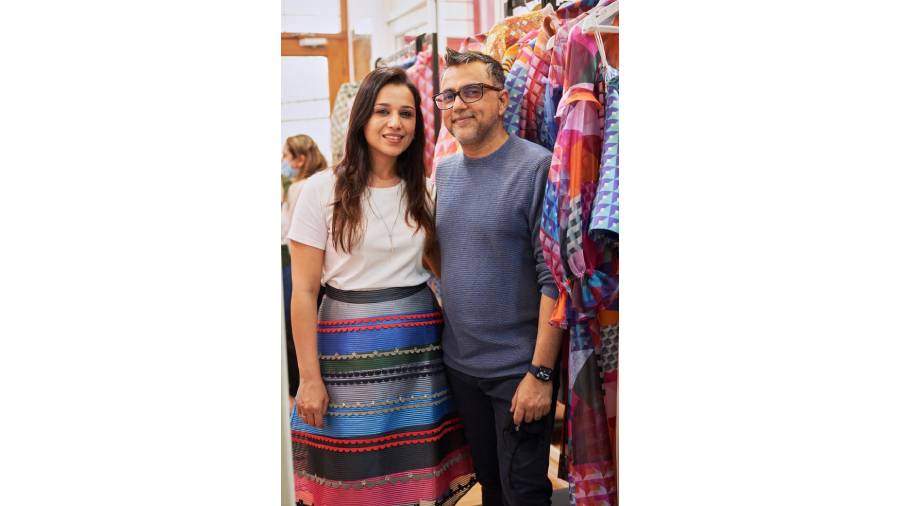 Showing what: The Power Couple presents to you effervescent saris, sharara and churidar sets for celebrating special occasions and destination weddings this festive season. Showcasing statement pieces such as trailing jackets, dazzling dresses in colours that are trans-seasonal.
Autumn-winter trends now: Bringing to you cascading organza layers, trailing jackets, flowy capes, dreamy drapes, structured blouses, dramatic silhouettes combined with intricate geometric pastel and floral motifs, timeless silk fringes in tones that are trans-seasonal.
A classic bride is: A bride who appreciates symbolic and cultural identities and values authenticity.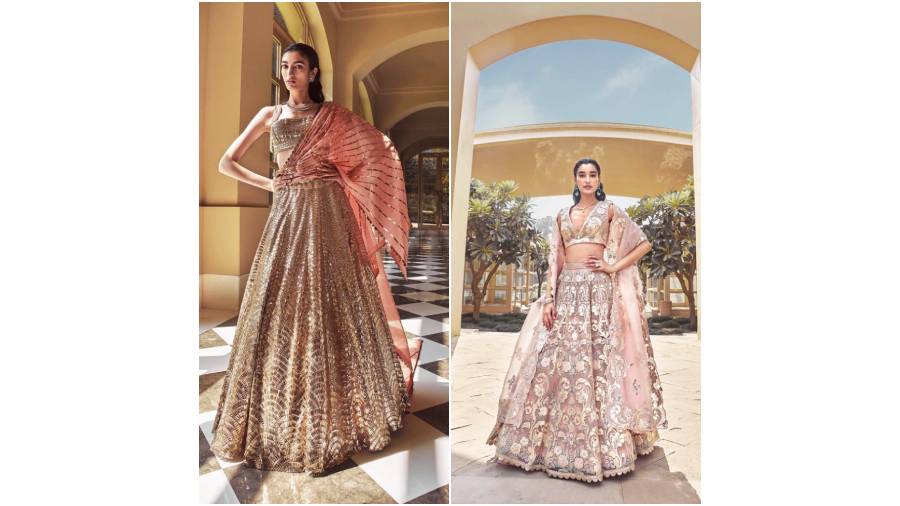 Why is showcasing in Kolkata special to you?
Kolkata being the origin of cultural and traditional heritage has a community who value tradition with a contemporary touch similar to our spirit. Through these timeless ensembles reflecting elegance, adorned with intricate signature appliques and hand embellishments, we wish to stay connected to the hearts of this community.