Christmas Eve celebrations at The Swig at RaajKutir in association with t2, saw guests across all age groups drop by in their smashing OOTN and dance their heart out to the groovy music by DJ Harish. "This year, we celebrated the Christmas Eve event with DJ Harish at The Swig courtyard in RaajKutir. The audience seemed to really enjoy the 90s remixes played by the DJ. There were live grill stations as well, along with the best Christmas treat turkey and so on. Most importantly, the event was celebrated by maintaining social distancing and following all Covid protocols," said Rakesh Ranjan, general manager RaajKutir, Ambuja Neotia Hospitality.
DJ Harish made sure the crowd swayed to the Christmas classic Last Christmas by Wham! "The genres played were a mixed bag. Since it was open air, there was space for people to move around and enjoy comfortably. I didn't treat it like a dance event, but more like a carnival where people can dance if they want to but also sit and enjoy for a while," he said.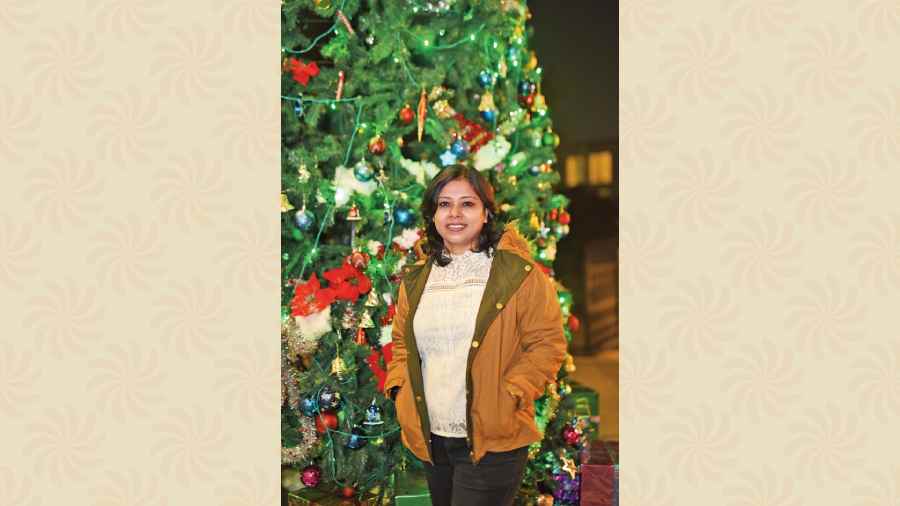 The Swig had something for all palates for their Christmas Eve celebrations held at the courtyard. There were various stations of food available to cater to the cravings, such as the Bread Station, Carving Station and even a Seafood and Local Fish Station.
We spotted this guest looking pretty and posing next to the Christmas tree — a popular photo corner.