Spacious, gorgeously lit with an exquisite silverware display on the intricately designed wooden shelves, Rivvaz is a new silverware den in New Alipore, along with a second outlet in 105 Park Street. The New Alipore store spread across 1,400sqft, has an eclectic range starting from home decor and gifting to products catering to religious purposes. Manufactured and designed in-house, the brand deals in handcrafted silver items for various occasions like milestones, anniversaries, corporate gifting, wedding, return gifts, along with festive essentials.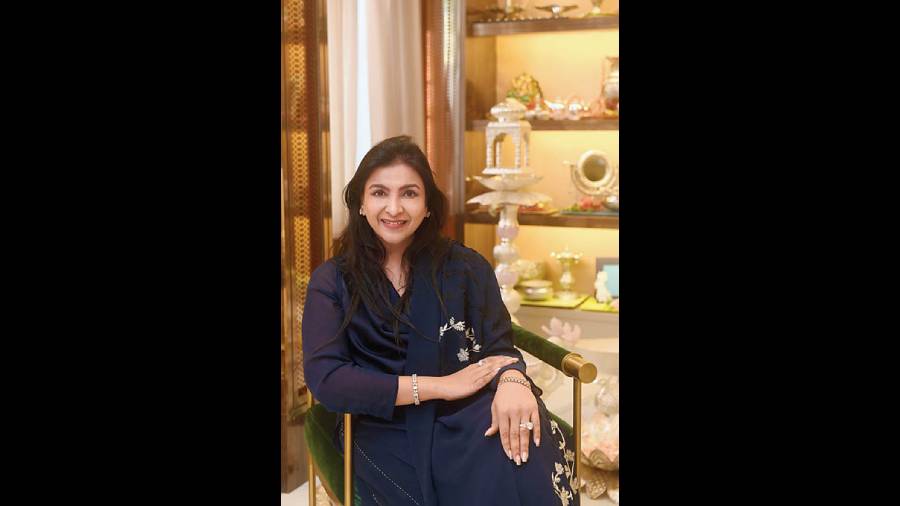 Rinku Choudhary, proprietor.
"Rivvaz is a fresh brand but we are here to create a legacy. We deal in hallmarked silver. The quality is such that people would want to use our products as heirlooms. A lot of research went into designing each of the products. The quality and the designs reflect the research. Silver pieces are good investment too," said Rinku Choudhary, proprietor.
More about it
What: Rivvaz
Where: 400,Block G, New Alipore
Timing: 10am to 6pm
Price starting at: Rs 5,000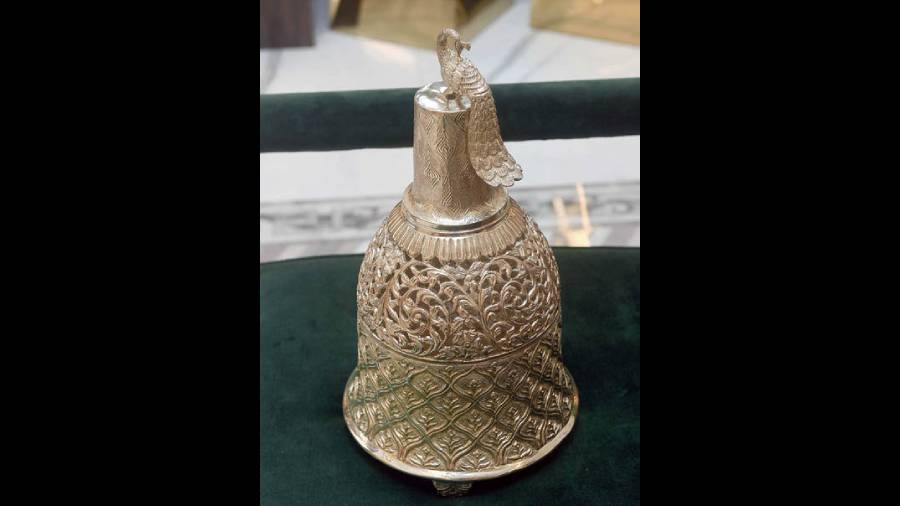 This peacock-motif room diffuser with camphor and essential oil can add an antique aesthetic touch to your Diwali home decor. Rs 88,000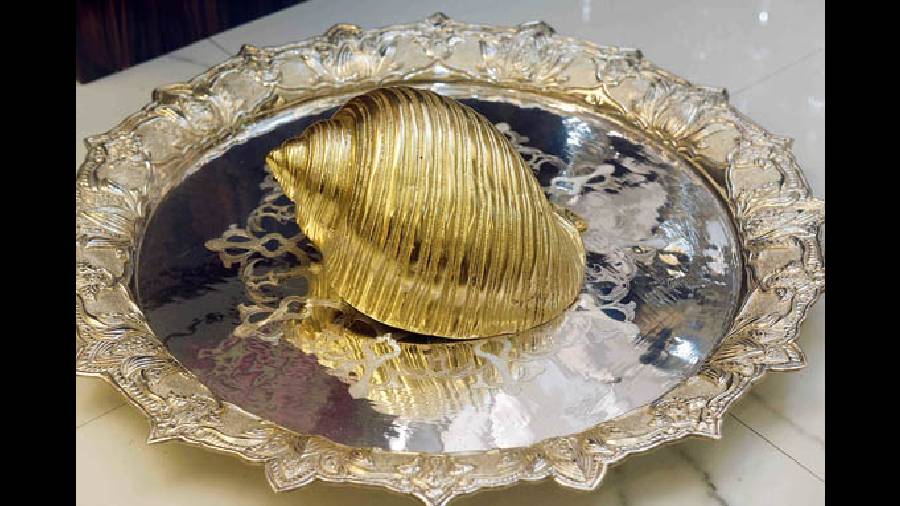 This silver shankh (conch) on a lotus motif thali can be a stunning addition to your puja room this Diwali. Price on request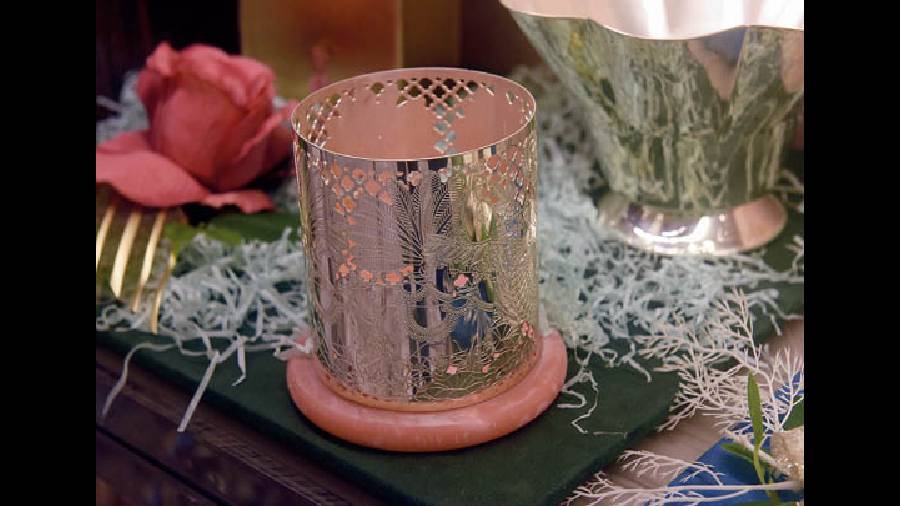 This silver tea-light holder placed on a lovely pink wooden platter with a suede base is easy on the eye and can brighten up your living room on Diwali night. Rs 15,000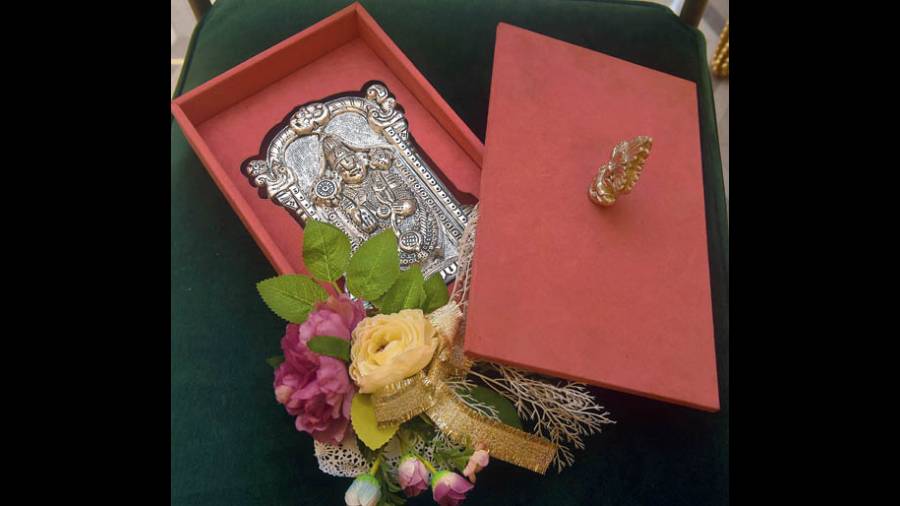 Beautifully packed, the Tirupati idol in a box is a great corporate gifting option this Diwali. Rs 22,000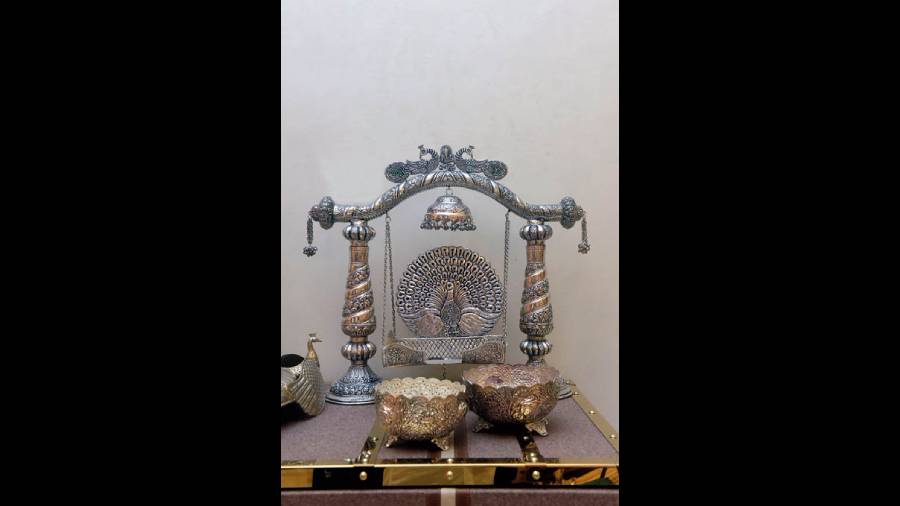 The silver singhasan with a jhula has a large peacock motif and is intricately designed with chitai work. A perfect addition for your puja room. Rs 200,000 onwards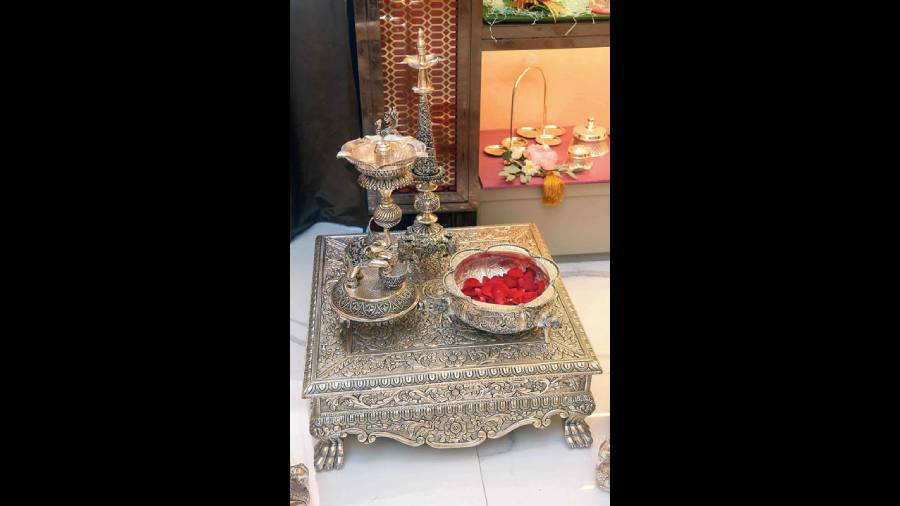 This silver chowki with repousse work all over can be paired with urlis and long diya stands for a complete puja set up at your home or can be used as just a decor piece on Diwali. Price on request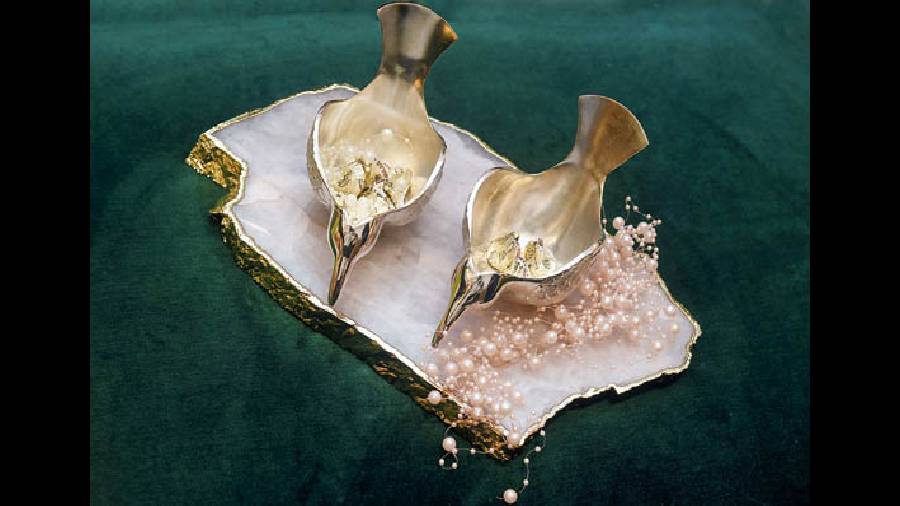 Put this pretty silver bird bowl set on a rose quartz base, as a dry fruit and nut platter for your guests on Diwali. Rs 70,000
Pictures: Pabitra Das