My mother died in June 2014 in the central Kolkata home she lived in for 60 years, but no neighbours turned up to say their goodbyes.
Because there were none.
In the 30-apartment Premier House on Ganesh Chandra Avenue (we still call it Mission Row), most of our multi-decade neighbours had gradually dispersed. The Pathaks had moved to a highrise on CIT Road, the Siddiques had relocated to Sunflower Apartments on Topsia Road, the Sahels had bought into Ideal Sealdah, the Melwanis had moved to Camac Street and we had found a spacious home off Southern Avenue.
Mom stayed on. Mom said that a home majestically overlooking the broad sweep of the Rabindra Sarobar meant little to her; in Mission Row; her buas (domestic helps) would find it easier to commute from Phears Lane (Chuna gali); there would be the bonus of an acquaintance who would drop in announced to say kem chho; there were the sights, smells and sounds of central Kolkata that she had got so terribly used to (starting with the maghrib ka azaan), there were memories in each wall that she couldn't wish away. So, she said sorry but she would be better off where she was.
My sister stayed back with her.
Early mornings are the only time the area has some breathing space
500sq ft for Rs 350
But the others in the building moved on. Normally, this may not have been too bad a thing because each new tenant represents a fresh opportunity to build a relationship. But this did not happen in Premier House for a curious reason; each one who moved did not technically vacate but continued to hold on to the apartment for a curious reason. The building, being a wakf property, had low rents. A 500sq ft apartment is still rented at Rs 350 per month; the last time the makaan maalik nervously suggested an increase to Rs 400, there was such a tamasha (Manguben on the second floor crying out 'Saala nalaayak!') that Mirzasaheb ran for cover — and status quo.
Most flat owners, being well off, felt that paying a nominal monthly rent against prospects of a larger subsequent sale price made better sense. So most who retained their flats did so with a convenient "You never know… what if we like to come back?" Of course, they never did.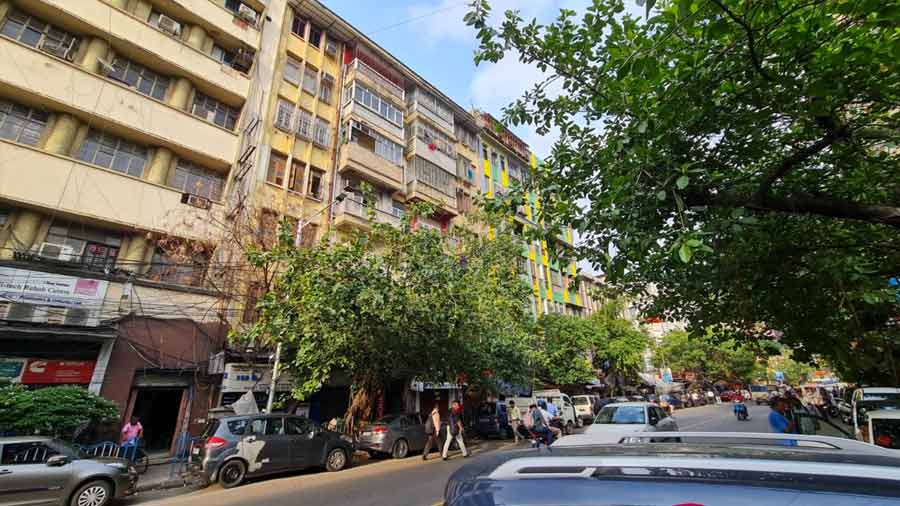 Most flat owners, being well off, felt that paying a nominal monthly rent against prospects of a larger subsequent sale price made better sense
Those who did sell did not cash out to aspiring homeowners but to commercial offices. So over the last decade in Premier House, there has been a spurt in the number of chartered accountant and transporter offices. The demographic profile of what was once a purely residential building has altered; there are unknown faces on each storey during the day hours; there is a sannaata evening onwards; there is no neighbour's door open for you to jhaako while walking down the stairs; there is no wafting kitchen smell for you to say "Appears Marwari aunty is cooking mithaai in pure ghee"; there is no window open for one to start an impromptu conversation ("Bhanuben, paani aaya aapke ghar mein?"); there are no children hitting a ball into someone's flat and then asking for it ("Uncle, ab se nahi hoga").
Just silence.
Defeated by parking problems
Premier House is not a lone terminal community case; this has happened across central Kolkata. An increasing number of buildings have been commercialised or vacated. The result is that an entire district that represented the soul of the city's cosmopolitan character has largely evolved. Familiar faces have gone; the Sunday afternoon calls of the neighbourhood boys to play street cricket has been stilled; pundit's paan-dukaan has been replaced by a computer store; the petrol pump where the para adults would maaro adda (called 'airport') is now Chandni Metro station.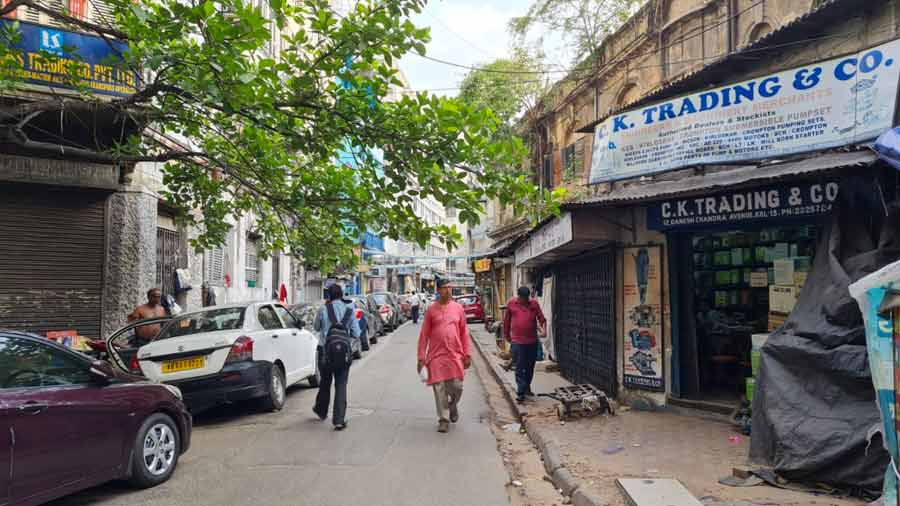 Over the years, there was just no place to park on the sidewalks of Mission Row
As long as we lived there, Mission Row was heaven. We left one by one because we were defeated by an unusual problem — parking. Over the years, there was just no place to park on the sidewalks of Mission Row. As we got affluent and bought cars, we would run down at 7am to park them on the sidewalks, but thereafter, the car would be useless metal because if we ever made the mistake of taking it out, we would never be able to get it back in. If guests desired to visit, we would tell them "Come by cab"; if we took the car out, we would tell the car attendant "Jaayga khoonjey raakhben by 2.45pm".
And then one day we just got fatigued. Every zulm of central Kolkata we patiently sahoed (the pavements being taken over by hawkers, the 6am choolha ka dhuaan rising to our bedroom, the Bangladeshi urchins setting up their family across our pavement, etc.) but eventually we all made expensive 1600sq ft purchases in alien pin codes because we could not manage to get just 80sq ft below our homes.
The last Mughal ruler wrote: "Kitna hai budnaseeb Zafar dafn ke liye/ do gaz zameen bhi na mili koo-ey yaar main (How unfortunate is Zafar that he couldn't even get/ Just a two-yard plot to be buried in the land of his friends and lovers)."
My story.