There is nothing quite like Kolkata during Durga Puja. But for those living away from the city, much of this festival is about recreating a feeling of home away from home — a herculean task in itself, that becomes even more difficult in a pandemic. And so it is at Chittaranjan Park or CR Park, the mini Kolkata in Delhi, where only one Puja has got the green light for a five-day celebration. The organisers, Sarbojanin Puja Samity (D Block), CR Park, are banking on innovations and the Internet to make their puja a success in its 25th year.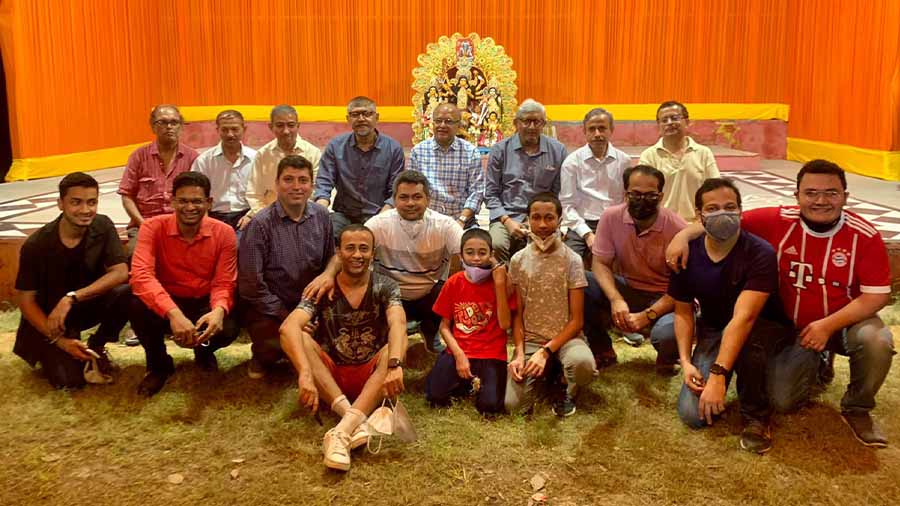 Members of the Sarbojanin Puja Samity, D Block
"We have been live-streaming all the Puja rituals like pushpanjali, arati and so on. We are trying our best to maintain all protocols but still ensure that more and more people can participate in the festivities," said Sarbajit Sarbajna, a committee member of the Sarbojanin Puja Samity (D Block). 
The committee is relying primarily on social media to keep people involved. Their Facebook page has announcements and videos of rituals like the Sandhi Puja, with likes and comments pouring in from residents who are unable to be physically present at the pandal.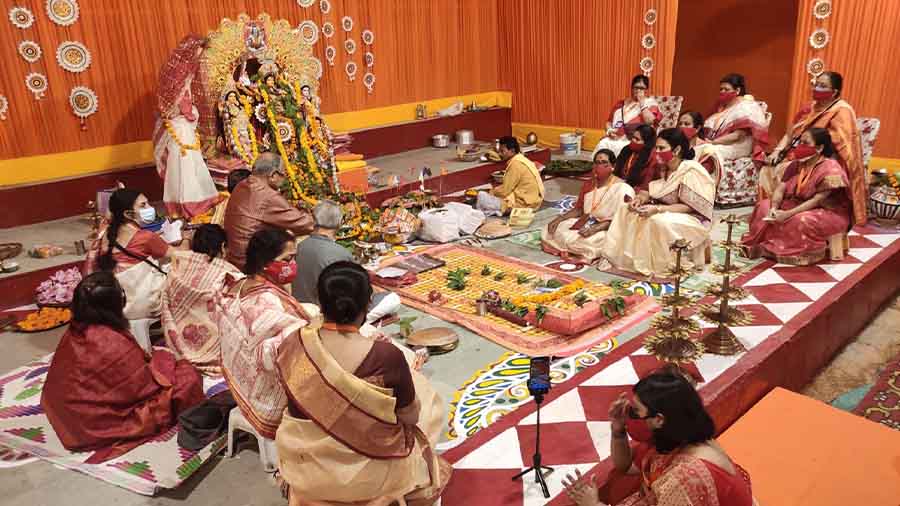 Sandhi Puja at the D Block puja pandal
When it comes to Puja competitions, the effect of the online shift has largely been positive. "Apart from the CR Park staples — recitation, fancy dress, drawing and photography — this year, we could organise two other contests. One is cooking and the other is a pet show," said Sarbajna. The cooking competition was held online but participants had the option to bring their dishes to the venue for a tasting session by the judges. The results for the competitions will be announced around Lakshmi Puja.
Despite the 50-people cap at the pandal, footfall has been fairly heavy at the D Block Durga Puja. "It could be because this is the only puja that is happening for five days," said Sarbajna. The gates have to be closed by 7pm this year, whereas usually, they are open till at least 9-10pm at night.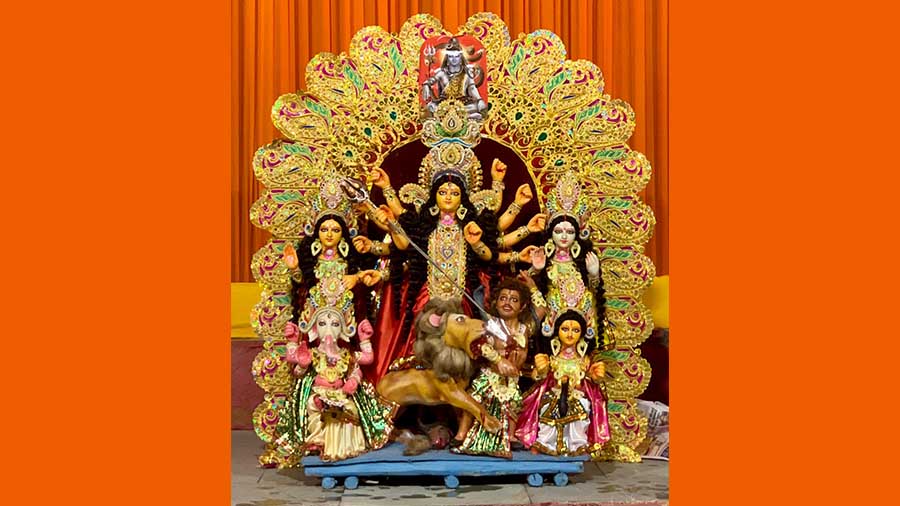 The Durga idol at the D Block pandal
Even community rituals have been significantly toned down this year. For instance, the Dashami Sindur Khela will be celebrated with only a handful of women, so as to not override social-distancing norms. Instead of a traditional idol immersion, which is always a crowd-puller, the organisers have come up with an eco-friendly alternative. "We have constructed a big pit within our grounds. It is a permanent structure, and from this year onwards we hope to have all our immersions there," said Sarbajna.
Despite muted decorations and a smaller idol than usual, the organisers have managed to recreate that special Puja feeling by resorting to some unusual methods. Apart from designing a special insignia to mark the 25th year of the celebration, customised masks and T-shirts have also been distributed to foster a sense of community and uphold the Puja spirit.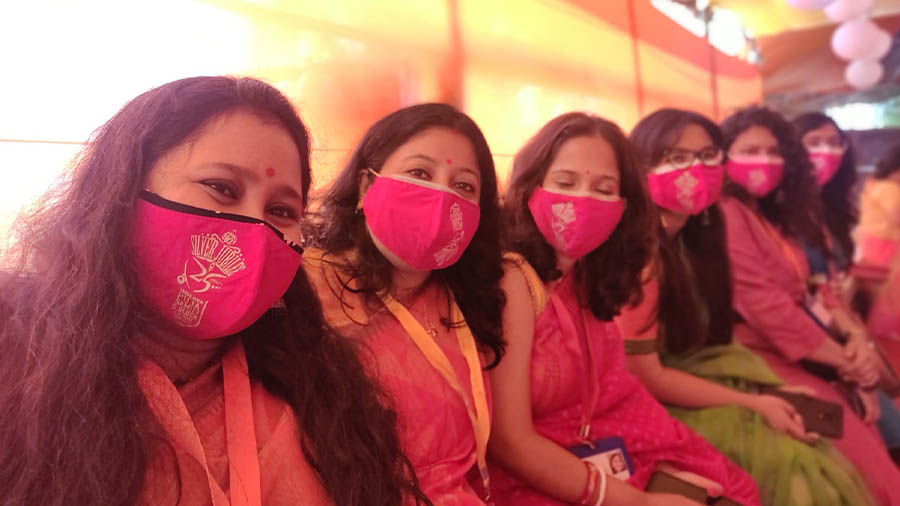 Residents pose with the customised mask