Budding sportspersons from Bengal don't need to leave the state to receive world-class training anymore. Real estate conglomerate, Merlin Group, is bringing the expertise and experience of legendary athletes Yuvraj Singh, Michael Phelps and Ronaldinho along with Tiger and Krishna Shroff to Kolkata, to set up exclusive sporting academies in a one-of-a-kind township, Merlin RISE-The Sports Republic.
Saket Mohta, managing director of Merlin Group, described the initiative as a passion project designed to bring out the best in Bengal's youth. "We are trying to use sports as a medium to build character, discipline and fortitude among the youth. The name RISE is synonymous with the emotion one feels upon achieving something," he said at a press conference at JW Marriott on Wednesday.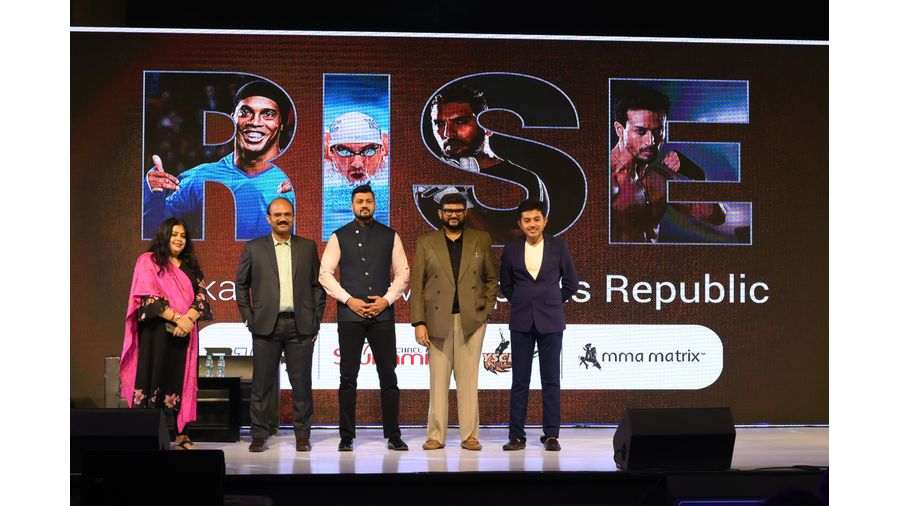 (Centre) Saket Mohta, managing director, Merlin Group, flanked by (left) Jayanta Saha, VP, marketing, Merlin Group and Sarbani Bhattacharya, AGM of corporate comm and CSR; and (right) Satyen Sanghvi, director, Merlin Group and Anirban Kundu, AGM, marketing, Merlin Group
Situated at the brink of Rajarhat Chowmatha, barely 7.5km from Bengal Silicon Valley, RISE will house 10,000 flats, expected to be inhabited by approximately 35,000 people. The Rs 2,000-crore project will impact non-sporting sectors too, generating direct employment of 7,000 people, and indirect local employment of up to 25,000 people.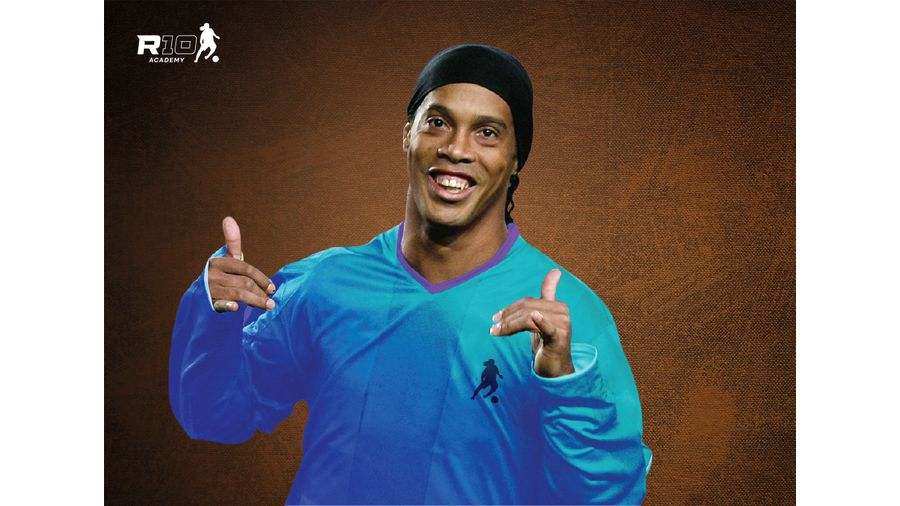 Ronaldinho's, R10 Football Academy will train budding footballers
Mohta added that the icing on the cake would be that the township would create a bubble for its residents, designed to cater to every possible need. "People face a lot of traffic and pollution in their daily commute. By creating a self-sufficient residential township with international standard education, quality healthcare, ample retail options and world-class sporting facilities, we aim to remedy this. People can save on commute time, spend more time with their families, make friends within the community, and even reduce their carbon footprint," said Mohta.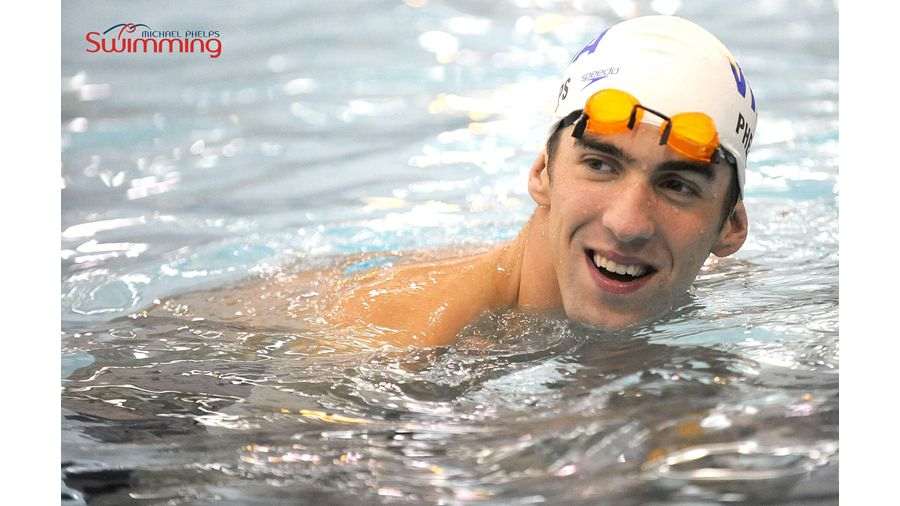 Michael Phelps's Swimming Academy will oversee the buoyant dreams of swimmers
Work is already underway on Ronaldinho's centre, R10 Football Academy, and the Yuvraj Singh Centre of Excellence (YSCE). The football and cricket academies are expected to be completed in the next four months, while Tiger and Krishna Shroff's MMA MATRIX Learning Centre and Michael Phelps' Swimming Academy are expected to open next year. Mohta stated that the township will also house other sports including tennis, badminton and snooker, in a sports club spanning 34,000 sqft.
The legendary sports persons behind the academies will personally supervise its set-up and handpick the coaches, so that city athletes receive the best possible training. Besides this, Merlin Group is planning to send scouts to districts around Bengal. These scouts will find talented athletes who can level up skills at RISE.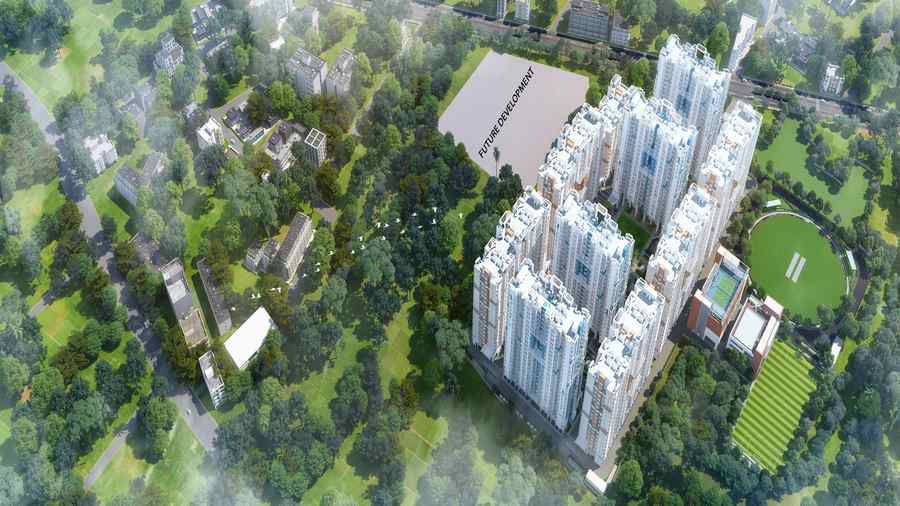 Situated at the brink of Rajarhat Chowmatha, RISE will house 10,000 flats, expected to be inhabited by approximately 35,000 people
A special initiative is in the works for those athletes who can't afford the training. "We are thinking of providing coaching at a subsidised rate. If need be, housing can be provided at RISE, as well as admission to the school within the township, in a packaged deal," said Mohta. The aim is to reach out to as many talented sports persons as possible, and even non-residents of RISE are welcome to take up memberships at the sporting facility.
Under the first phase of the project, 2,529 flats will be developed of which 968 will be sold through lottery. The 2BHK apartments will be priced starting at Rs 29 lakh while the 3BHK apartments will be priced starting at Rs 35.5 lakh. Applications open on November 6.