This is an excerpt from Heritage Retailers of Calcutta: 1785 to 1950, by Ashish J. Sanyal, published by Notion Press. The author has shared stories of the oldest shop in individual categories, as well as those that reinvented themselves to remain relevant. Read more about the selection process here.
********************
1909 — J . S . MOHAMEDALLY, Tower House, Chowringhee Square, Kolkata – 700 069
The Mohamedally family belongs to the Dawoodi Bohra community and were advised by their spiritual leader, Dai-al-Mutlaq Sydena, to go east to Calcutta to start their business.
Jeewajee Sheik Mohamedally, his brother Sheik Abdul Hussain, and their young nephew Sheik Abdeally arrived in Calcutta in 1909 and opened their first shop on Armenian Street. They shifted to Radha Bazaar in 1930 and moved to its present location — a 2000 sq feet space on Chowringhee Square — in 1938. According to Mr. Mohamed Zainuddin, the move was instigated by the advice of one of their partners, an Englishman working for Talbot & Co., who, impressed by the family's dedication and devotion to their business, persuaded the family to move into the larger premises to meet future expansion.
The J. S. Mohamedally shop is an institution in Calcutta, noted for its quality, fair prices, and for treating the customer as king. I have been coming to this shop since 1970 and have always been struck by the gentle and polite service of their salesmen, most of whom are also from the Dawoodi Bohra community. Seeing them with their embroidered white and gold caps, one has the feeling that they are not salesmen out to meet their sales target and earn a commission, but friends.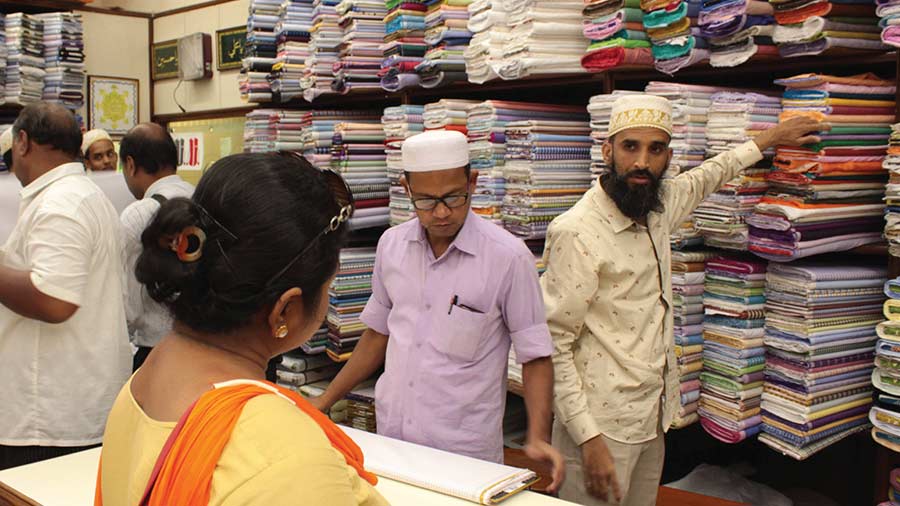 J. S. Mohamedally is renowned for its salesmen, all of whom excel at the art of customer service
In the early days they sold imported textiles from English mills but later, in the spirit of the Swadeshi movement, switched to selling textiles from the new Indian textile mills and continued to do so for many decades. Post the 1991 Liberalisation, they have once again begun to sell textiles from England and also from Italy and Japan.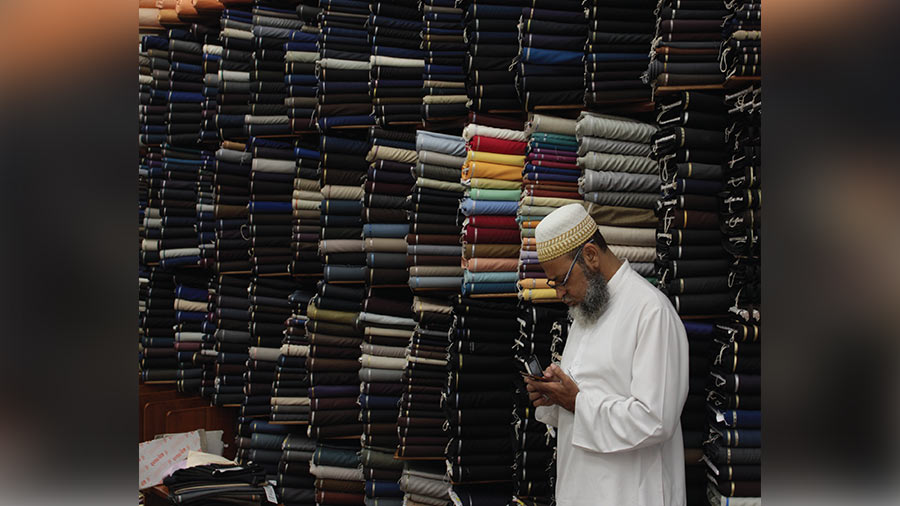 Piles of textile inside the shop, almost forming a wall of fabric
As the leading retailer in Eastern India, they work closely with all the leading Indian textile companies. These relationships have been nurtured and developed over several decades which ensures a win-win situation for J. S. Mohamedally and the textile mill companies.
The family's fourth generation has joined the business but its members are not sitting in an air-conditioned back office. Instead, all hands are on the shop floor attending to and interacting with customers in the time-honoured way. This younger generation is developing a website and getting ready to enter the world of e-commerce for bespoke men's clothing. They are not looking at opening new stores or taking the franchise route because of logistical issues and the risk of brand dilution.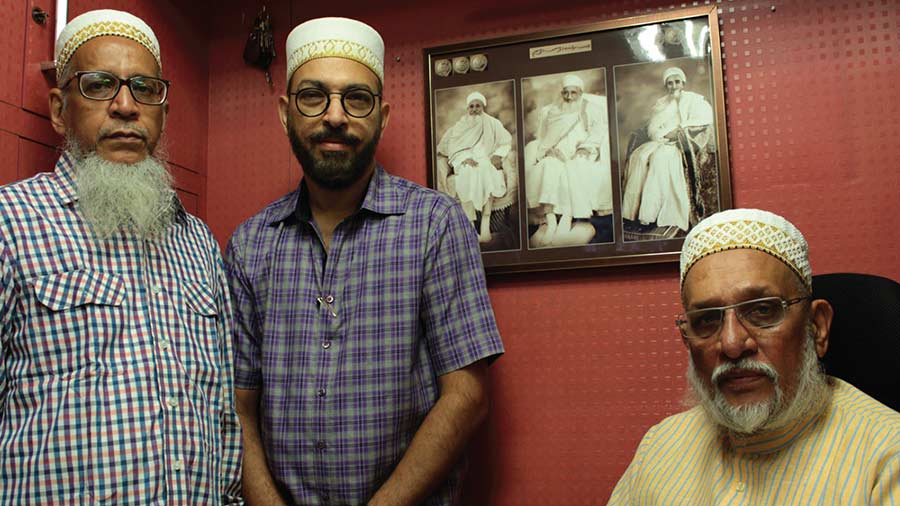 The younger generation is developing a website and getting ready to enter the world of e-commerce for bespoke men's clothing
Confident about the future, J. S. Mohamedally on Chowringhee Square remains a mega brand of Calcutta!
Get your copy here.